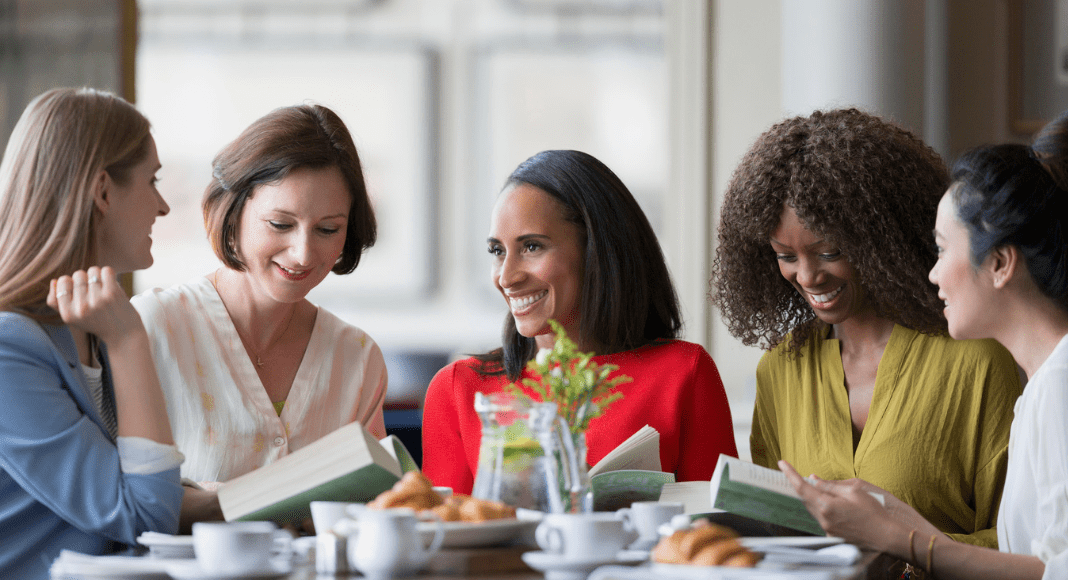 Dear Indy Moms Book Club,
I've been living that working mom's life hustle for 14 years and counting. I've had my fair share of ups and downs. I've moved five times, gotten divorced, re-married, and brought another child into the world. I changed jobs but not careers, and people have come into my life, and sadly, people have left as well. At some point, I realized I have one true friend whom I'm so grateful for and love like a sister, but we don't see each other as much as we might like.
Sometimes I think to myself, are we just supposed to accept this is just how adult life goes? We're busy with our families and jobs, and it's hard to maintain friendships, let alone make new ones. I felt stuck and frustrated as I'd never really make friends again.
Since joining the Indy Moms community, I began to realize working moms aren't the only ones looking for fulfilling friendships. There are many of us out there—stay-at-home moms, work-from-home moms, homeschool moms, stepmoms, fur baby moms…all the moms.
I can't remember exactly when I saw something go out on social media, but Indy Moms announced they were starting a book club in January 2021. Even though I wouldn't know anyone, I decided to step out of my comfort zone and give it a try. I needed to get to know people outside my work and family circles. I didn't know what to expect, but almost two years later, this group brought friendship back into my life.
Starting something new and meeting new people typically comes with feelings of anxiety and questioning every thought bouncing around in my head. Will I say something stupid? What if what I have to say isn't as profound as someone else? What if I can't get a word in? What if everyone else hated the book? What if…what if…what if. As it turned out, meeting with a group of women with a shared interest in reading, a hobby that I love dearly, definitely made it easier for me to open up. 
After logging off from the first meeting, I felt so silly for allowing anxious thoughts to consume me and possibly stand in the way of trying something new. I have never experienced such an effortless and organic conversation with a group of strangers before. I was amazed and thought, yes, this is where I need to be. I'm coming back next month.
Month after month, whether virtual or in person, most of the same people continued to participate. We'd see new faces here and there as well. We talked about the book; we learned a little about each other. At every meeting, I could see new friendships blossoming right before my eyes. We come for the book discussion, but it ended up being so much more. We kept coming back for the friendship. We kept coming back to be together. We talk, laugh, joke, vent, share pieces of ourselves, and get to know one another. I left every meeting excited for the next one.
When I heard similar thoughts expressed, that's when I knew how truly important a group like this is to our adult lives. We have to let ourselves find and foster friendships that are just for us. I've learned that taking care of myself is just as important as caring for my family. This is one of the ways I take care of myself.
It's been almost two years since this book club started. I feel like I've hit the friendship jackpot. To the entire Indy Moms Book Club, from the bottom of my heart, I am so grateful for every one of you. This group fills my soul with joy!
All my love,
Alicia