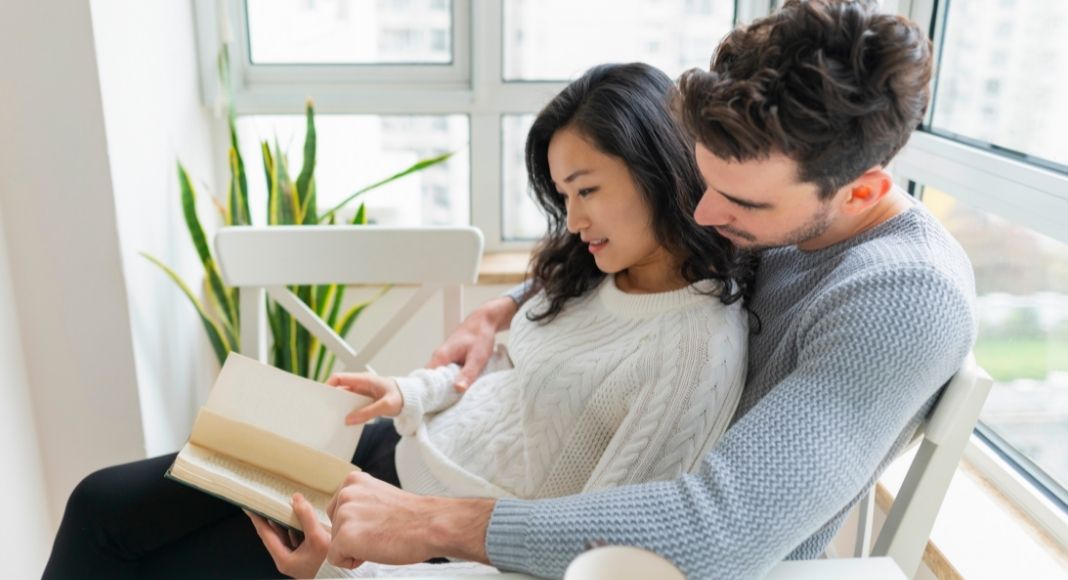 I've been an avid reader for all my life, but I've always avoided romance novels. I held tight to all the stereotypes and turned up my nose. That is until the pandemic made me desperate for something light, happy, and distracting. I needed a light read in an unpredictable world to distract me from the 2020 dumpster fire and remind me that all was not lost. I discovered that romance novels were the perfect thing to keep me off social media and also add a little fun and spice to my life.
These days, the great thing about romance novels is that they are not just about damsels in distress, waiting to be rescued by a Prince Charming with a 6-pack and long, blond hair. If you know where to look, you can find romance novels that are feminist, inclusive, and empowering… and yet still deliver the happy, joyful ending we all need these days.
If you want to dive into romance novels, know that they are usually classified as either "open door" or "closed door." "Open door" means you, the reader, get to "see" most of what happens in the bedroom. On the other hand, most of the action in a closed-door romance happens "behind closed doors," as the name implies. I'd consider every book on this list open door, but some are spicier than others. I like my romance novels best when they are spicy enough to make me want to put down my Kindle and wake up my husband.
When I'm exhausted from the demands of parenting three small children and feeling absolutely "touched out," the spiciness of a good romance novel absolutely puts me in the mood. My husband might think it's funny that I'm reading romance novels, but I don't hear him complaining.
If you need some suggestions, here are five romance novel recommendations to add some fun and spice to your life:
Beach Read by Emily Henry: Beach Read was the first romance book I read that really made me fall in love with the genre. It tells the story of January, a novelist with a looming deadline and massive writer's block. Meanwhile, she inherits her dad's Michigan beach house, where she discovers that her next-door neighbor is also her college rival and best-selling author, Augustus. They challenge each other to try writing the other person's genre, and along the way, have to reckon with the hurts from their own pasts and questions about their relationship. An excellent intro into romance, and bonus: Emily Henry's next book just released! I love this book for its setting, writerly themes, and emotional depth.
2. The Kiss Quotient by Helen Hoang: The Kiss Quotient tells the story of Stella, a woman with Asbergers who is desperate to learn how to be in a relationship and have sex without freaking out. She hires Michael, an escort, to help her practice. This book is about consent, intimacy, and the things we are willing to do for the people we love. It's spicy and heartwarming, and only one book of a trilogy. I also loved the second book, The Bride Test, and the third book in the trilogy releases later this year. I love these books for their inclusion of characters who are diverse racially, economically, and neurologically.
3. Take a Hint, Dani Brown by Talia Hibbert: My most recent romance read, Take a Hint, Dani Brown, is also part of a trilogy about the Brown sisters. (Note: This is probably the spiciest book on my list, with sex scenes that are long, hot, and explicit.) Dani Brown is a workaholic academic who has closed herself off to romance but not to having her sexual needs met. When a video of Dani and her friend Zaf goes viral, she agrees to a fake relationship with him to boost the publicity of his non-profit. You see where this is going. I love this book for its spicy sex scenes, inclusion of the LGBTQ community, and conversations about grief, emotional intelligence, and vulnerability.
4. The Friend Zone by Abby Jimenez: The Friend Zone is a great enemies-to-lovers story about Kristen and Josh, maid of honor and best man in their friends' upcoming wedding. They are attracted to each other from the beginning, but Kristen holds a secret that makes her want to keep Josh at arm's length. Let the heartache commence. This book is probably the least spicy on this list, but it's a good slow burn. I love it for the honest and refreshing way it talks about women's health and its examination of strong friendships. I enjoyed the sequel even more, but I think you should read this one first! The third book in this trilogy was just released.
5. The Idea of You by Robinne Lee: Harry Style fans, rejoice. This was one of my very favorite reads of 2020. It tells the story of a 40-something divorcee named Soléne, who takes her pre-teen daughter to a concert for her favorite boy band. Soléne ends up meeting the band's frontman, Hayes Campbell, and the two begin a globe-trotting, hot and steamy affair. Hayes was inspired by Harry Styles, and the comparisons abound. I love this one for its older heroine, and did I mention Harry Styles? Spoiler alert: This does not have the ending you might expect from your typical romance novel, so be warned.
I'm so, so happy to have found romance novels this year. And my husband is happy, too. I hope these novels will bring a little fun and spice to your life, too!