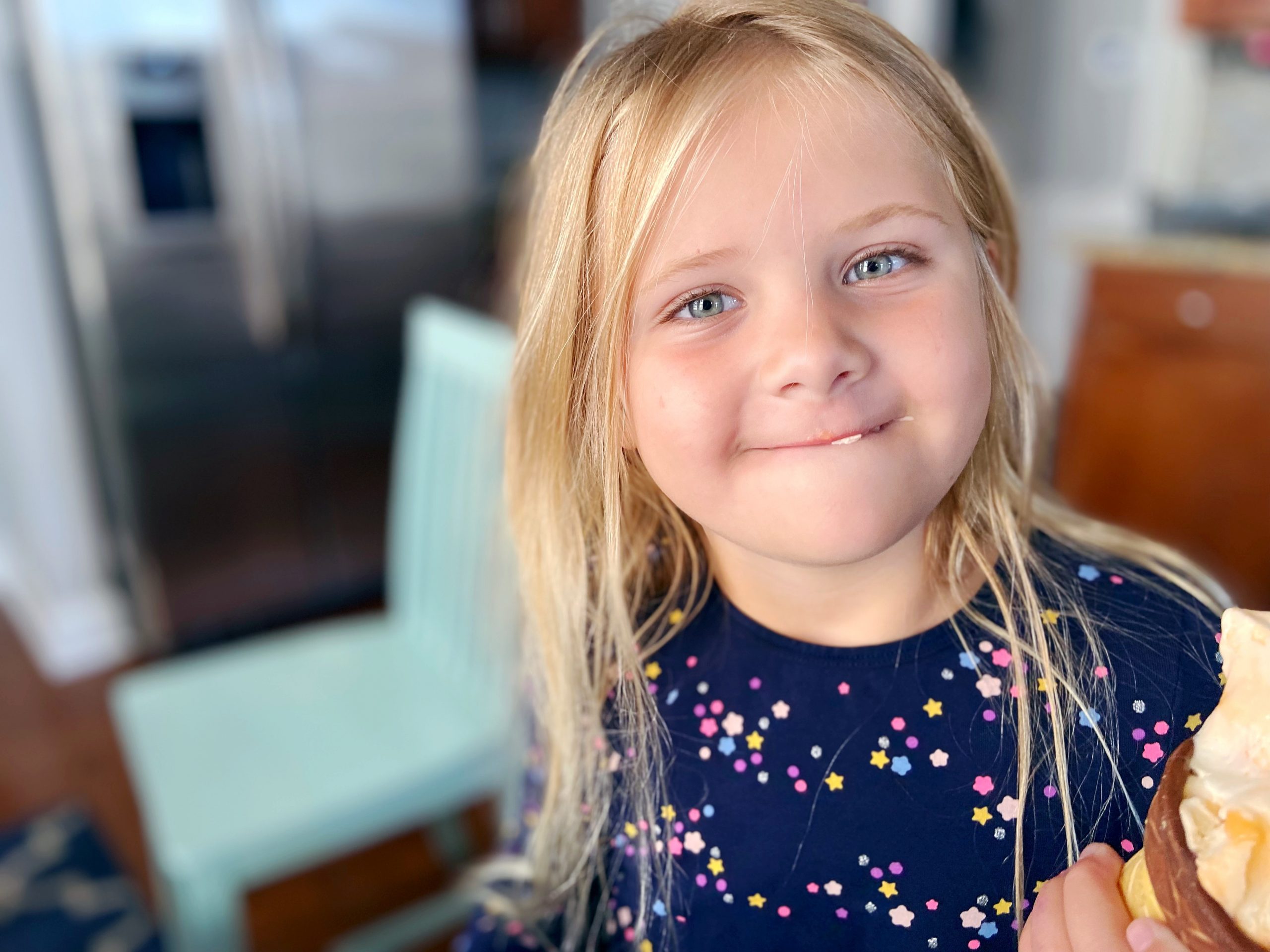 And just like that, we are all headed back to school. Summer is over which means routines, early bed times and busy weeks. As a former teacher, the beginning of the school year is always a bit nostalgic because it brings back so many memories of getting my classroom ready and the anticipation of meeting a new group of students I would get to know for the next year. While the last few years haven't been the easiest for educators and in fact have been anything but normal, I always try to do something extra special for my kids' teachers. I remember the exhaustion and stress that a typical school year brings. Now when you add a pandemic on top of it, I feel that if I can show any extra appreciation for these teachers, I most definitely will! Since Hudsonville Ice Cream continues to help make the make the sweetest memories in our household, I wanted to pass along the sentiment to our favorite teachers as they start the year. If you are looking for a sweet and simple idea to show your teacher some appreciation, here are three simple treats for teachers you can do with your family.
Send a Sweet Surprise
Before school started, I asked for an Amazon wishlist from the teachers. A lot of educators will include these lists in their email signatures or send them out in their weekly newsletter. The great thing about these lists is how easily you can purchase from them and you know you are buying items your teachers have personally requested. (Here's a tip: keep this list handy throughout the school year because they will update it periodically and you can send the occasional surprise!) I picked out a few books on the list to be shipped directly to their school because let's be honest, teachers can never have enough books in their classroom!
Treat them to Lunch
Since schedules are quick and tight, teachers rarely, if ever, have the opportunity to leave the building during a school day. So being able to treat my teachers to lunch is a simple and fun way to give them something to look forward to in their day. Coordinate their lunch times, ask them their favorite place and take their order. You can drop it off at the school or even have it directly delivered to the building during their lunch time.
Wishing You a Sweet Year
Our family is a huge Hudsonville Ice Cream family, which is very apparent! We decided that we wanted to share our favorite ice cream with our best teachers to kick off the school year. I took the kids to the store and let them pick out a few of their favorite flavors to treat these amazing teachers. The girls went to with Orange Cream Swirl, French Vanilla and Toasted Coconut while I decide to throw in some SuperScoop because I think we can all agree that teachers are pretty "super" around here! Next we grabbed some of our favorite toppings and some ice cream cones to make their own sweet treats at home. I also ordered this handy backpack cooler that we could put all of our supplies into without them getting smashed and it's a great gift they can continue to use for other things too!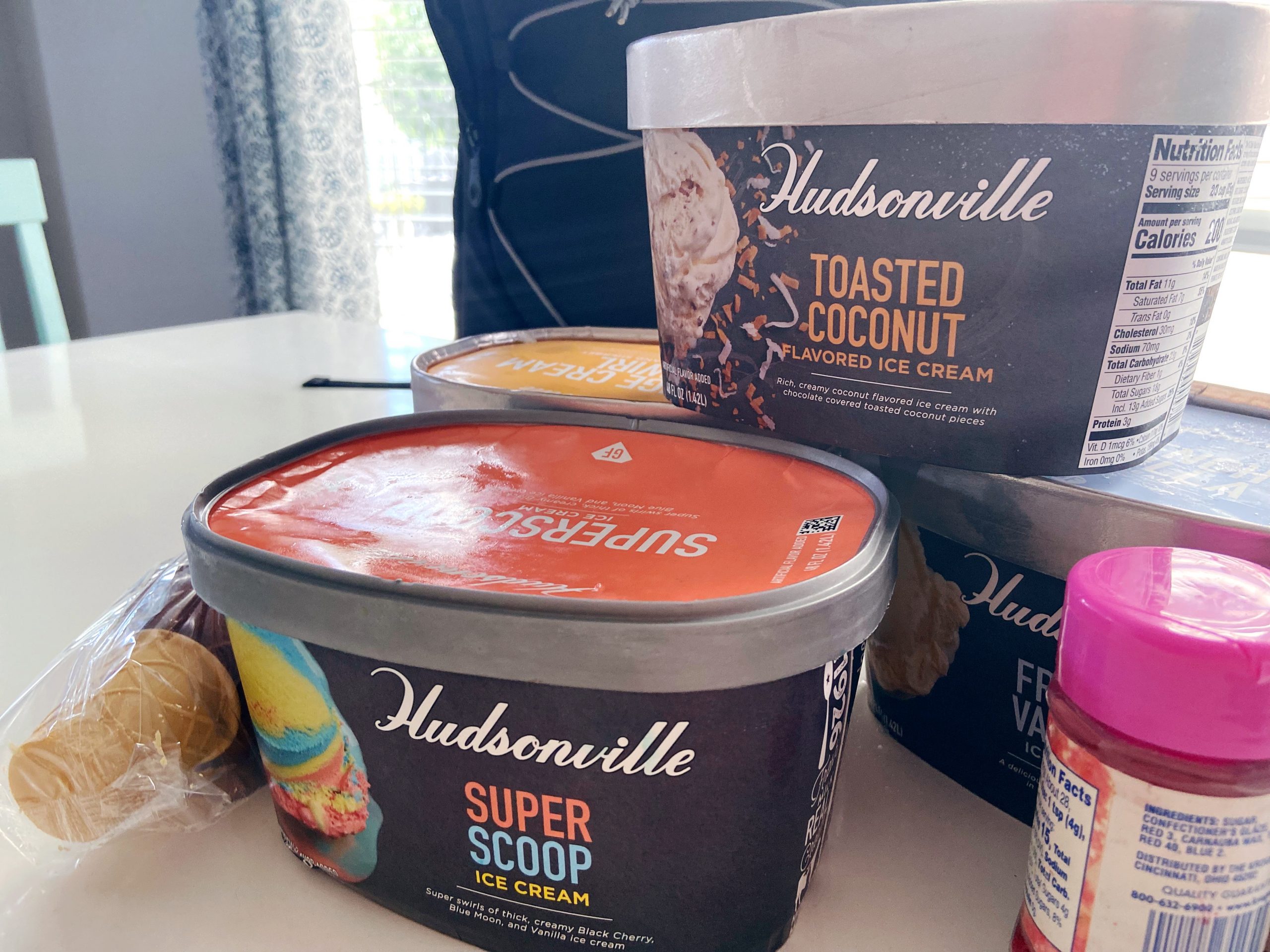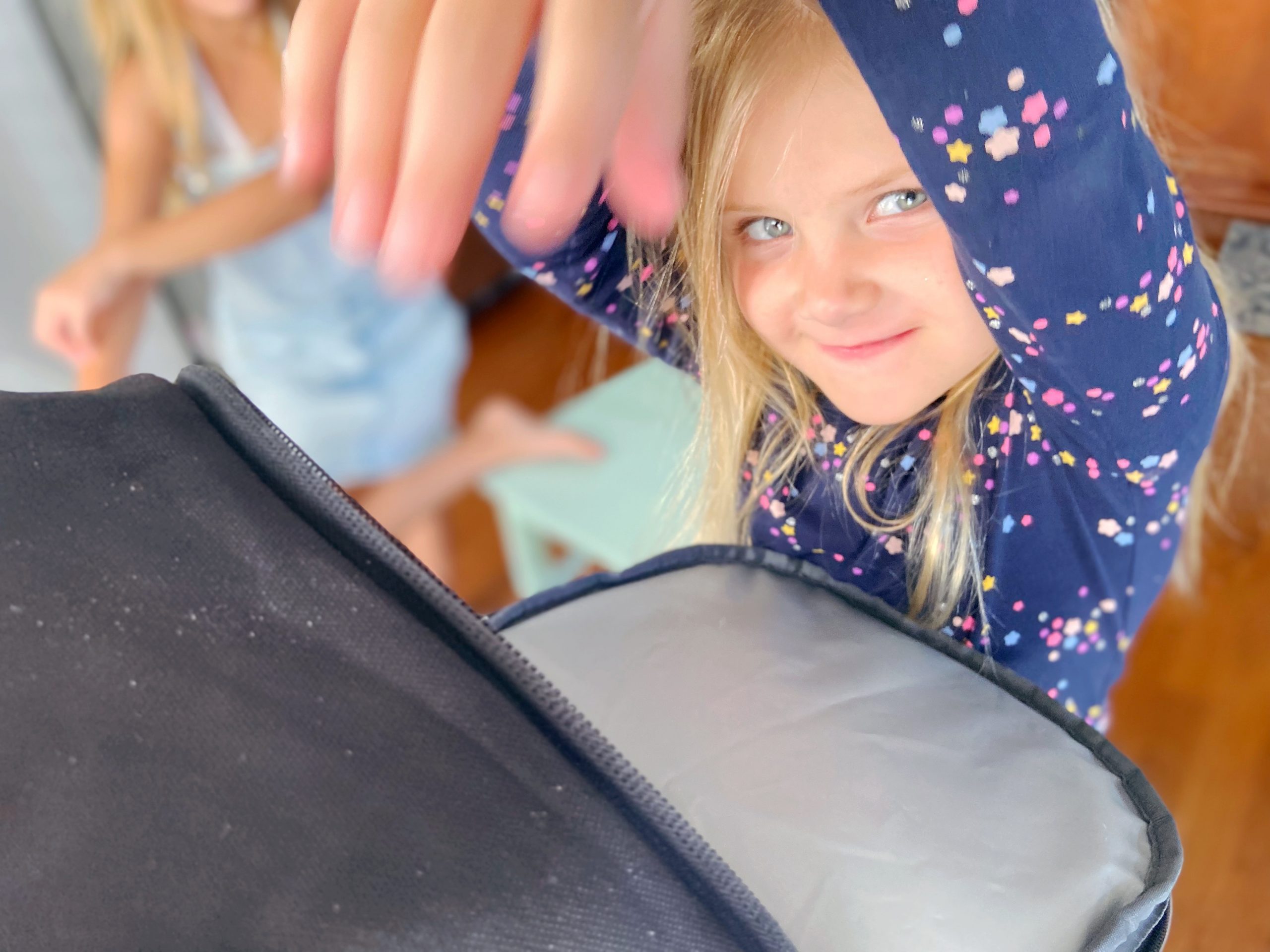 At home it was pretty simple to put all together. I let the kids make homemade cards for their teachers which was a personal touch on this sweet gift to make it even more special! Together we stuffed the bags with their ice cream, toppings, cones and cards. You could feel how proud the girls were to be creating this sweet gift for their teachers. They were so excited to be sharing some of their favorite ice cream too! Of course we had to reward our hard effort with our own Hudsonville Ice Cream break. (Which is pretty much daily over here anyway!)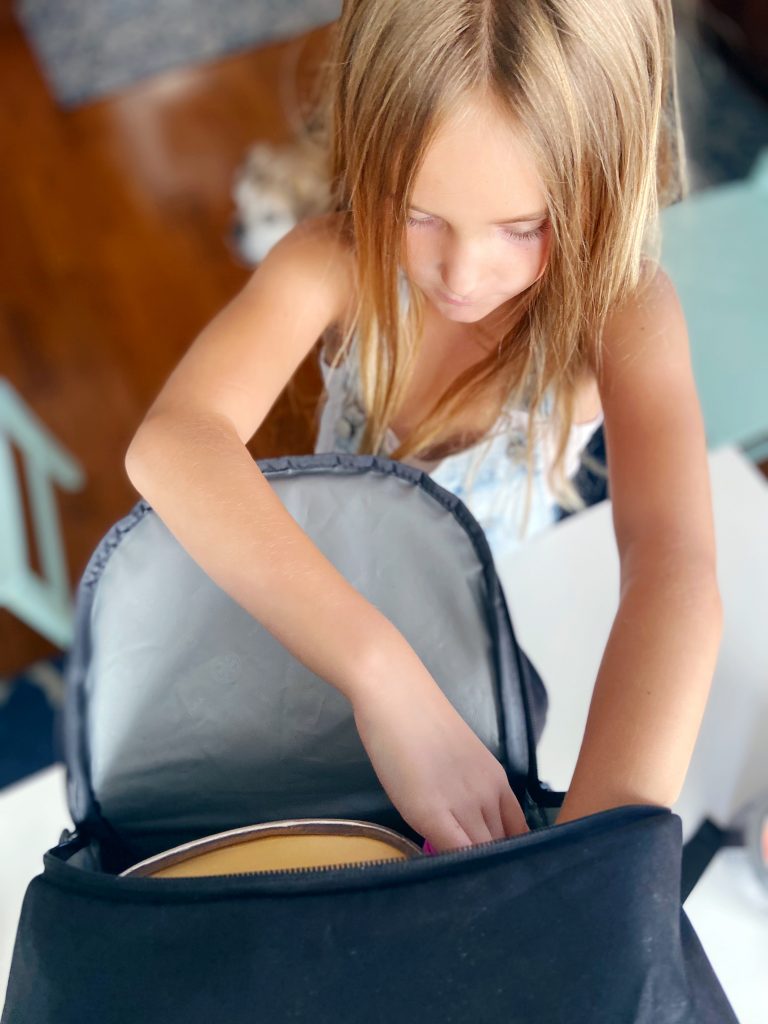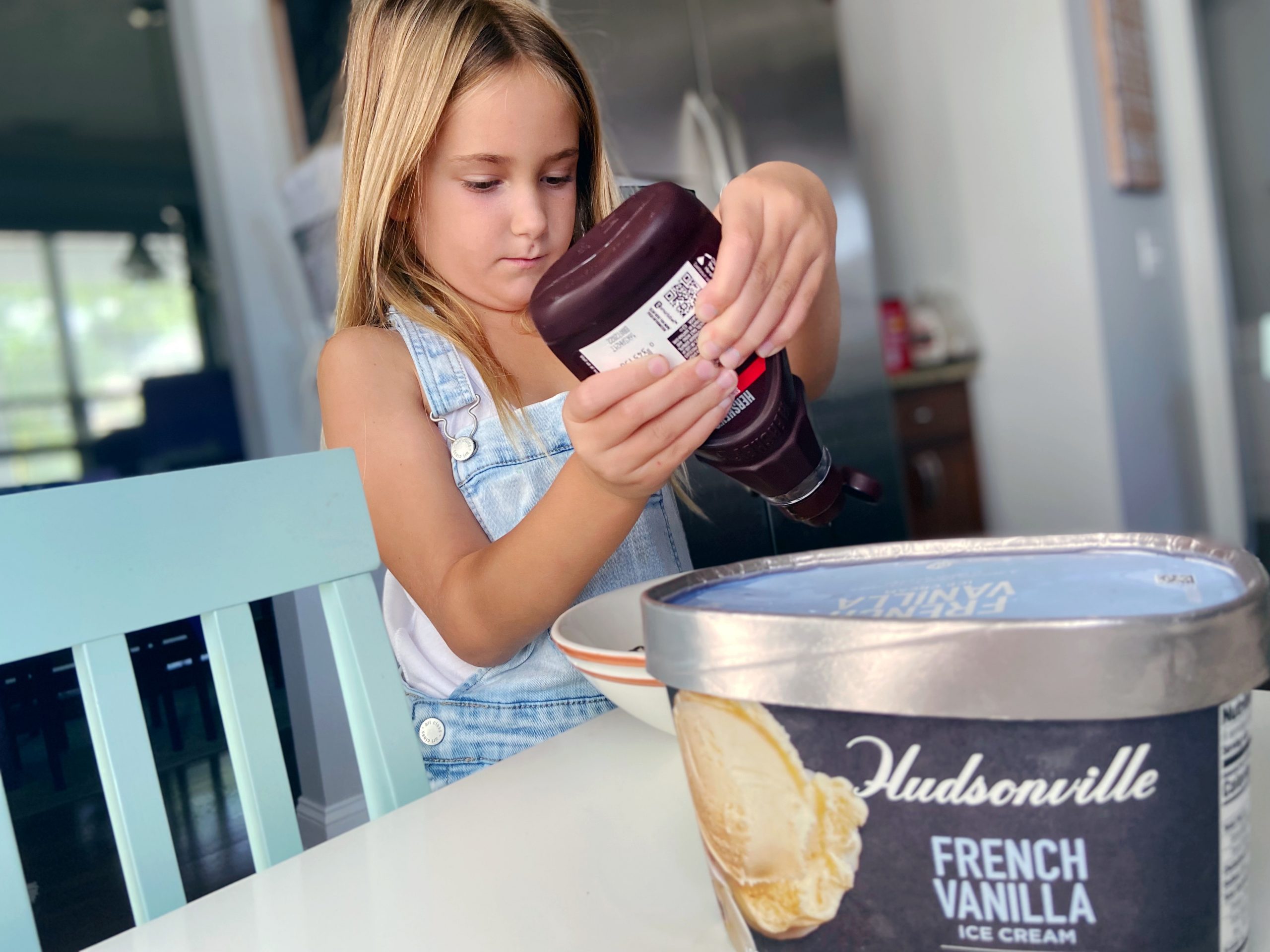 I had previously arranged a drop-off with their teachers so the ice cream wouldn't be melting at school and to make sure they had a freezer to put it. Luckily both of our teachers live near by so a quick doorstep drop-off made our sweet gift easier to enjoy.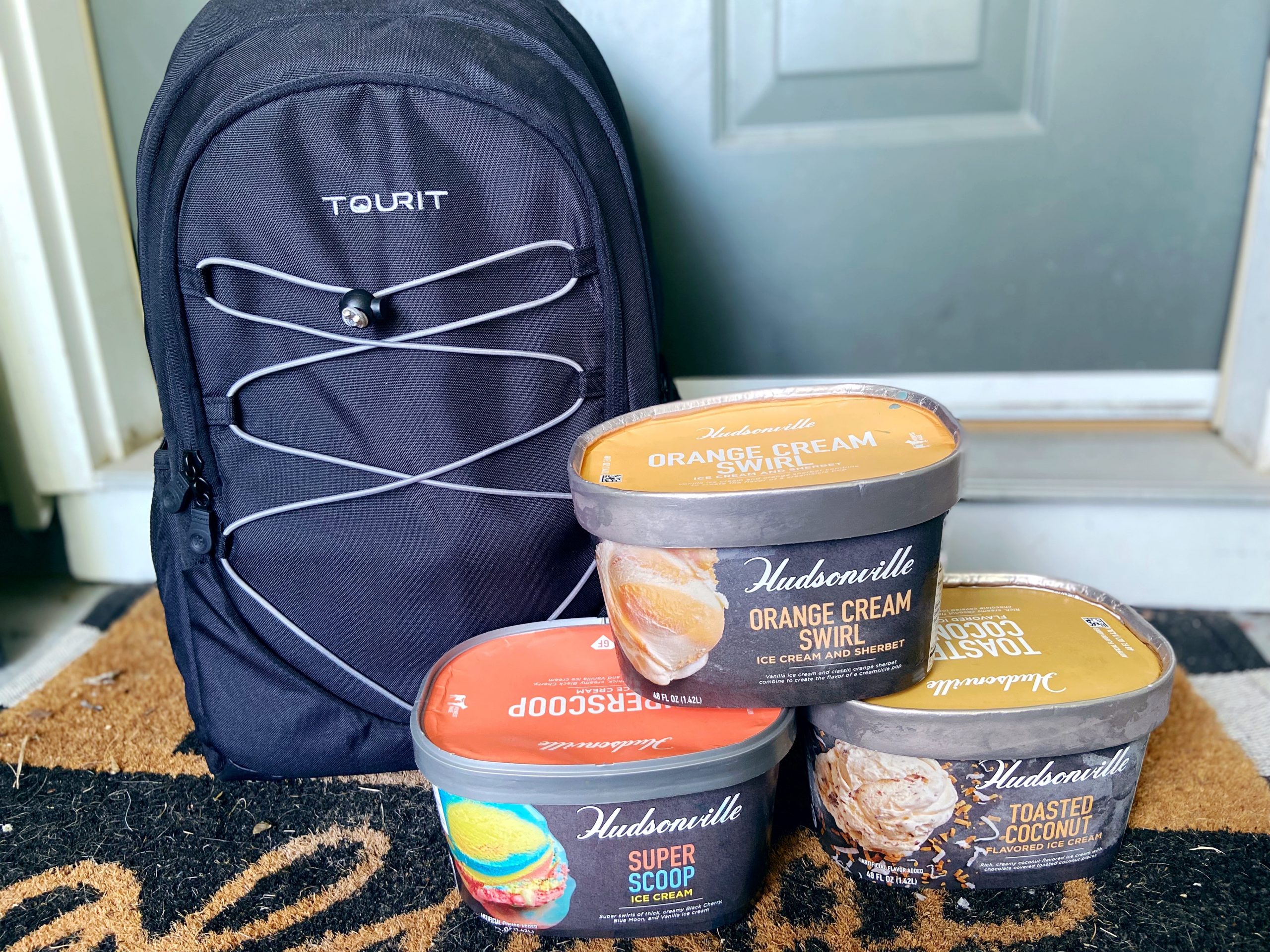 The hustle and bustle of back to school is on everyone's mind, but as we navigate a new school year don't forget those teachers! If there is some way that I can start their year off on a sweet note, I will happily do it with Hudsonville Ice Cream. Because isn't ice cream the key to basically anyone's heart?
Share with us! How what are your favorite treats for teachers?
Now you can nominate your favorite educators (or someone else super incredible too!) to receive pints of Hudsonville Ice Cream in part of their Random Acts of Ice Cream campaign. Get the details here!
---
About Hudsonville Ice Cream
Hudsonville Ice Cream is about more than just ice cream. For them, it's all about making life a little sweeter. It's about the feeling you get, the experience you have, and the people you share a scoop with. Their Midwest creamery has been perfecting the art of ice cream making for 95 years. While they enjoy creating creamy, delicious and exciting new flavors, many of their ice creams use a base recipe that was created back in 1926! With more than 50 flavors to choose from, including the world's best French Vanilla and Dairy Free options, Hudsonville Ice Cream has options for everyone to enjoy.
Get $2 off your favorite Hudsonville Ice Cream flavor with this coupon here. Plus you can find Hudsonville at a store near you using their Scoop Locator tool.
Connect with Hudsonville Ice Cream