The holidays are just around the corner and November is here!
Here is our round up of some of the family fun activities and events happening this month in Indianapolis and the surrounding areas! And there is A LOT happening, so get that calendar out and schedule your month of fun now.
---
Meet Our Sponsor: Herron Classical Schools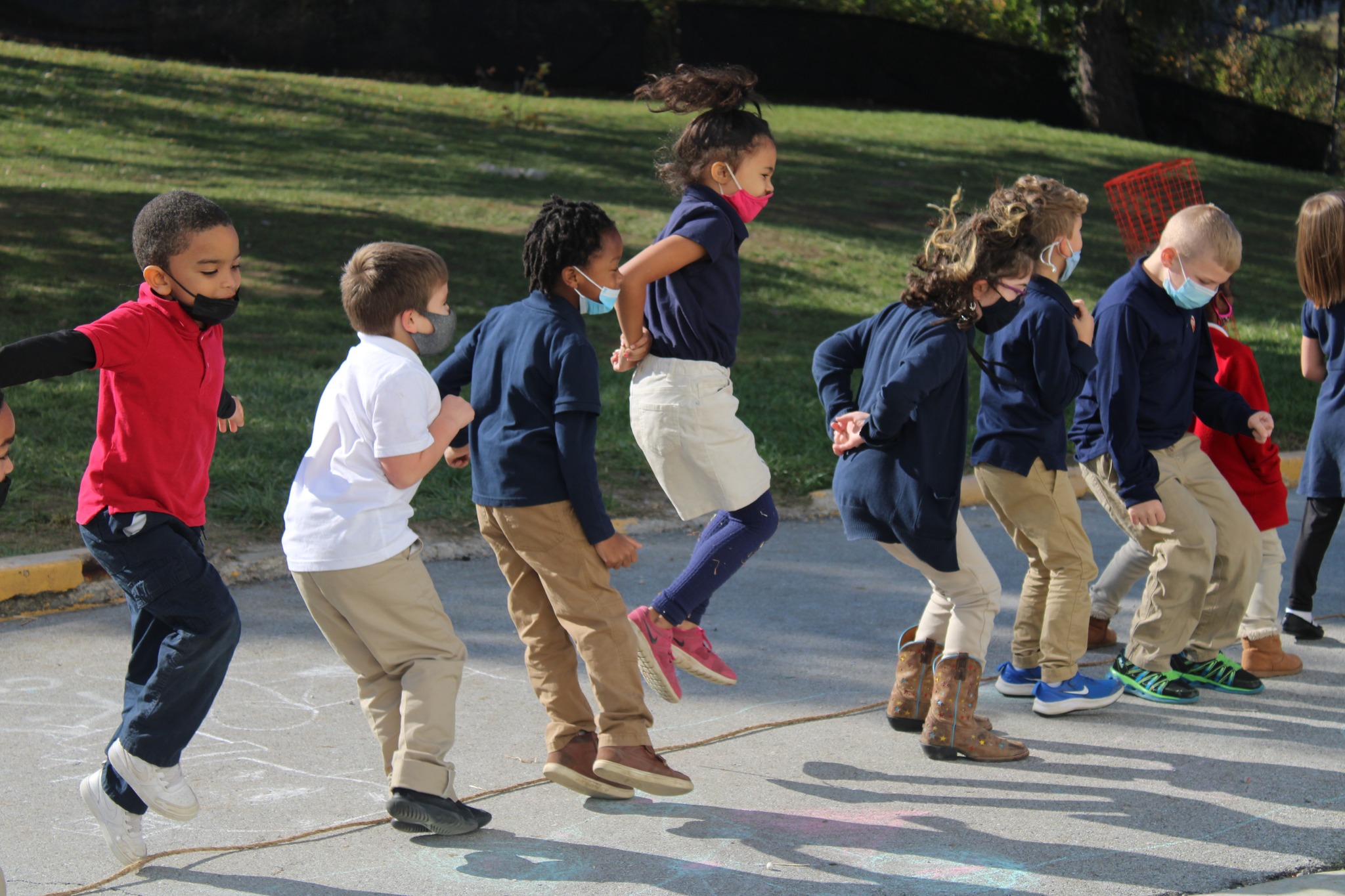 Herron Classical Schools is a network of three tuition-free public charter schools, Herron High School, Herron-Riverside High School, and Herron Preparatory Academy. Within each of our schools, we envision a racially and socio-economically diverse student body. Herron Classical School believes that a classical, liberal arts education prepares students to become well-rounded, engaged citizens of the future.
For more information, visit their website.
---
Ongoing fun activities you and your family can enjoy this month:
Events Around Our City:
---
November (Dates vary based on YMCA location)
Kids Night Out at YMCA
Event Website: Family Specialty Activities
About: Head to your local YMCA for their KIDS NIGHT OUT EVENT. Parents, this event is perfect to allow yourself a night out on the town and the kids will be having fun too! Program activities include swimming, gym play, arts and crafts, and kid friendly movies. Dinner and snacks provided. Prices and details vary with each YMCA. Call your local YMCA for more details and date information.
---
November 1st
Day of the Dead at the Nickel Plate Arts District
Event Website: Day of the Dead
About: On November 1st, head to the Nickel Plate Arts District from 3:00-7:00 pm to enjoy and learn about Day of the Dead, also known as Día de Muertos. Day of the dead is a Mexican holiday that honors and celebrates the memory of family and friends who have died. You and your family can expect to enjoy delicious traditional foods, art making, music, face painting, and more. Costumes are encouraged!
---
November 3rd-13th
Spirit & Place Festival
Event Website: Spirit & Place
About: Held at the School of Liberal Arts on the IUPUI campus, the Spirit & Place Festival is from November 3rd-13th. This year's theme is "IDENTIFY" with more than 25 events throughout this festival. From the event website, "From musical and dance performances to family-friendly offerings, art exhibits, panel discussions, and community conversations we are sure you will find something to love." Make sure to visit their event calendar to learn more or plan your trip with their Festival Event Guide.
---
November 5th
Heritage Day at Eagle Creek Park
Event Website: Eagle Creek Heritage Day
About: Free with park admission, head to the Eagle Creek Ornithology Center & Eagle Creek Earth Discovery Center for Heritage Day! Starting at 9:00 am, you and your family can learn what it was like to live along Eagle Creek in the past. The event page has the event breakdown, but here's a quick snapshot of the day's event:
At the Ornithology Center:
9:00 am-12:00 pm: Eagle Creek Park History Hike
10:00 am-4:00 pm: Eagle Creek Park Memorabilia Museum
11:00 am-3:00 pm: Live Old Time Music on the deck
At the Earth Discovery Center:
10:00 am-4:00 pm: Self-guided 20th Century History Hike
1:00 pm: Celebrating 50 Years of Eagle Creek Park video
2:00 pm: Traders Point Memories video
3:00 pm: Fitts Family Memories
---
November 5th
CNO Financial Indianapolis Monumental Marathon
Event Website: Indianapolis Monumental Marathon
About: This year is the 15th anniversary of the Indianapolis Monumental Marathon, brought to you by CNO Financial. Whether you are running in the race or cheering on a loved one, you can expect a lot of great energy in the heart of Indianapolis. Learn more on the event website.
---
November 6th
Veterans Appreciation Day at the Children's Museum
Event Website: Veterans Appreciation Day
About: On Sunday, November 6th, all veterans and active military receive free admission and 20% off for additional family members at the Children's Museum. All you have to do is provide your military ID at the box office. And the first 1,000 people to come will receive a free mini-American flag!
---
November 9th- January 2nd, 2023
Winterfest at Mulberry Fields
Event Website: Winterfest
About: "Imagine an old-fashioned winter…rosy-cheeked skaters gliding under twinkling lights. Warming frosty fingers around a steaming mug of cocoa, the laughter of children, the aroma of a crackling fire. The magic of holiday events and carolers and the spirit of everyone's favorite season." Nothing sounds better! You can experience Winterfest throughout November and December, so keep an eye out for their event guide for more details.
---
November 9th-13th
Christmas Gift & Hobby Show at the Indiana State Fairgrounds
Event Website: Christmas Gift & Hobby Show
About: Get your holiday shopping on at the Christmas Gift & Hobby Show. Not only will you be able to shop 'til you drop, you can enjoy the North Pole Express, a Pixie Gypsy Camper set-up for photo opportunities, and of course, Santa Claus!
---
November 11th- January 7th, 2023
Festival of Trees at Indiana Historical Society
Event Website: Festival of Trees
About: Indulge in a winter wonderland of more than 75 beautifully decorated trees and special programs at the Festival of Trees, presented by the Salvation Army. There's something magical happening every day – including Twilight Tuesdays, scavenger fun, and holiday treats.
---
November 11th- January 1st, 2023
Christmas Nights of Lights Begins
Event Website: Christmas Nights of Lights
About: Christmas Nights of Lights is coming to Indianapolis for the 2022 season! Come see over 1 million lights synchronized to traditional and newer, rocking Christmas music played through your car stereo. Pack your vehicle full of friends and family to enjoy the show and begin a new Christmas tradition with us.
---
November 12th
Movies at Midtown: The Wizard of Oz
Event Website: Midtown Plaza Carmel
About: Midtown Plaza Carmel has released their November lineup for Movies at Midtown. November 5th is Up and November 12th is the Wizard of Oz. To see the rest of the lineup, check out the Facebook page linked above.
---
November 13th
Polar Bear Rescue at FirstStart ComputerScience
Event Website: Polar Bear Rescue
About: Located in Carmel, FirstStart ComputerScience "encourages kids to learn to code in a user friendly environment with hands on practice to master programming concepts." And they're hosting a fun event for kids in 2nd through 7th grade. Head to the event website to get your tickets for the Polar Bear Rescue!
---
November 16th-20th
Disney's Aladdin at Clowes Memorial Hall
Event Website: Disney's Aladdin
About: From the producer of The Lion King comes the timeless story of Aladdin, a thrilling new production filled with unforgettable beauty, magic, comedy and breathtaking spectacle. It's an extraordinary theatrical event where one lamp and three wishes make the possibilities infinite. Get your tickets at the link!
---
November 18th – January 1st, 2023
Magic of Lights at Ruoff Music Center
Event Website: Magic of Lights
About: Get your tickets to Magic of Lights Ruoff Music Center! Magic of Lights is a fun and comfortable drive-through holiday experience, "featuring favorite holiday scenes and characters of the season using the latest LED technology and digital animations." One carload, one price!
---
November 18th
Family Friday Night Campfires: Wild Turkeys at Holliday Park
Event Website: Family Friday Night Campfires
About: For ages 2+, head over to Holliday Park as a family, enjoy a treat around the campfire and learn about wild turkeys. This event is $7 per person and registration at the website is required.
---
November 19th
Cocomelon Live! at Old National Centre
Event Website: Cocomelon Live! JJ's Journey
About: "Join JJ and his family in this unique interactive, unforgettable live musical adventure as they embark on a toe tapping fun-filled, surprise journey in this Broadway style production." The show starts at 3:00 pm, perfect for after naptime!
---
November 19th- December 30th
Carmel Christkindlmarkt
Event Website: Carmel Christkindlmarkt
About: Experience the tradition of Christkindlmarkt in Carmel! There is so much to do and experience, including ice skating, shopping at the market, and enjoying the traditional food and drinks. For more information, including their special hours of operation, visit the event website.
---
November 19th- January 26th, 2023
Jingle Rails at Eiteljorg Museum
Event Website: Jingle Rails
About: Be one of the first to experience the Eiteljorg Museum's Jingle Rails: The Great Western Adventure, a favorite family holiday tradition that is unlike any other. Marvel as model trains wind past miniature landscapes featuring Indianapolis and the American West.
---
November 19th- December 30th
Christmas at the Zoo
Event Website: Christmas at the Zoo
About: Dating back to 1967, the Indianapolis Zoo was the first zoo in the nation to hold a holiday lights event. Year after year, Christmas at the Zoo, presented by Caresource, continues to grow. For their 54th year, they're adding beautiful new decor to fill the Zoo with the Christmas spirit. And the best part is it's all included with regular admission! To learn more about what you can find under the Bicentennial Pavilion, head to the event website.
---
November 20th
Reindeer Ride Express at Nickel Plate Express
Event Website: Reindeer Express
About: All aboard! The Nickel Plate Express is in the holiday spirit, and they want to take you for a fun, family-friendly train ride. The hour and fifteen minute drive includes a cookie and gift from Santa, adult beverages for the caregivers, and kids under 3 ride for free!
---
November 20th- January 8th, 2023
Winterlights at Newfields Begins
Event Website: Winterlights
About: Bundle up! It's time to head to Newfields for their sixth annual Winterlights event. Presented by Bank of America, there are more than a million and a half lights on display outside. Our favorite thing to do is the Ice Storm Walk then watching Landscape of Light dances to the music of the Nutcracker. Then we head inside and grab a delicious cider drink. Cannot wait to come back again this year!
---
November 24th
Wheeler Mission Drumstick Dash in Broad Ripple
Event Website: Wheeler Mission Drumstick Dash
About: The Drumstick Dash is celebrating 20 years of moving your feet so others can eat! The Thanksgiving morning run/walk helps fight homelessness with all proceeds providing meals and care to homeless men, women, and children in the Indianapolis community. Things kick off at 9:00 am, and you can find more information at the event website.
---
November 24th
Family Fun Turkey Run with the Baxter YMCA
Event Website: Family Fun Turkey Run
About: Another great Thanksgiving Day fitness event is the Family Fun Turkey Run. This 4-mile run/walk takes place at Perry Meridian High School. And registration is open with proceeds supporting YMCA programs, membership, and the PMHS Cross Country Program.
---
November 25th- January 13th, 2023
Circle of Lights at Monument Circle
Event Website: Circle of Lights
About: One of the most beloved traditions in Indianapolis to kick off the holiday season is the Circle of Lights. On November 25th, you and your family can watch the Soldiers and Sailors Monument be illuminated with beautiful lights while watching performances from local performers. The lighting ceremony begins at 6:30 pm and will air exclusively on WTHR Channel-13, if you aren't able to join in person. The lights will stay up until January 13th, 2023.
---
November 25th
Celebration Crossing Begins at Indiana State Museum
Event Website: Celebration Crossing
About: Experience the magic of the holidays at the Indiana State Museum with their Celebration Crossing! November 25th is opening day, and Santa is scheduled to arrive in the front of the museum in a helicopter at 11:00 am. Then you can take a journey on the Snowfall Express before enjoying all the fun activities the museum has planned for you.
---
November 25th
Jolly Days at the Children's Museum: Santa Arrives
Event Website: Santa's Big Arrival
About: It's the jolliest spectacle of the holidays with a jolly arrival…Santa arrives at The Children's Museum! Join in on a fun family sing-along starting at 8:30 am, be one of the first to explore Jolly Days, and don't forget to take a ride on the Yule Slide and grab a photo with Santa himself. See you there!
---
November 25th- December 22nd
Merry Prairie Holiday Festival at Conner Prairie
Event Website: A Merry Prairie Holiday
About: Enjoy one of Central Indiana's most beloved holiday festivals – Merry Prairie at Conner Prairie. A Merry Prairie Holiday begins on November 25th. "With acres to explore, surround yourself amongst thousands of lights and capture that perfect moment. There is something for everyone to enjoy this year." And new this year is a Winter Wonderland Stroll as well as a new light tunnel. Get your tickets today. Also, make sure to check out their Breakfast with Santa event, starting November 26th and on select days.
---
November 25th- December 31st
Conservatory Crossing at Garfield Park
Event Website: Conservatory Crossing
About: The Conservatory at Garfield Park is decked out in its holiday best for you to enjoy from November 25th to December 31st. With a brilliant display of poinsettias, model trains and village, and thousands of twinkling lights, you'll have so much fun exploring as a family.
---
November 30th
Nutcracker at Murat Theatre
Event Website: Nutcracker! Magical Christmas Ballet
About: The Nutcracker is coming to Indy on November 30th and what a way to ring in the holiday season. The Nutcracker! Magic of Christmas Ballet is an acclaimed holiday tradition and in its 30th year. From the event page, this show is "overflowing with larger-than-life puppets, breath-taking acrobatics and dazzling costumes. Experience the exquisite artistry of the international cast, featuring stars of Ukraine ballet, performing at the highest level of classical technique."
---
Looking to get your event featured on our monthly round up? Submit all community events here to our Community Calendar!