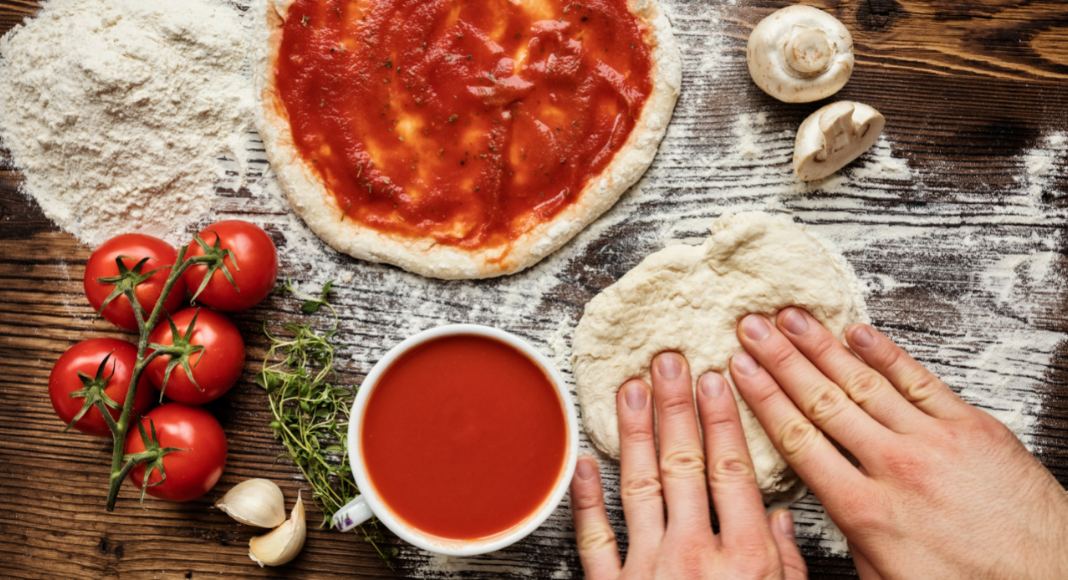 I am a native New Yorker. Pizza is in my blood. I still have the phone number of our favorite childhood pizza joint memorized. I grew up on beautiful slices of perfectly foldable crisp dough, rich tomato sauce, and exquisitely melted stretchy mozzarella. Then I moved to Indiana. It was 1996; I was sitting on the floor of my dorm room as I bewilderedly watched my friends open a box of Papa John's pizza. At that moment, my 20-year quest to find a decent New York-style pizza here in the Hoosier state began. In celebration of National Pizza Day, here are four local pizzerias that bring the taste of New York a bit closer to home.
Bella Pizzeria– Almost every New Yorker I know living in central Indiana gives Bella the nod for best local pizza. The dough is perfect. Crispy on the edges, bubbles in the crust, soft in the middle. Holds up to the New York fold…if you know, you know! Bella's sauce has that perfect hint of Italian seasoning and fresh tomatoes. As a bonus, they have another east coast delicacy, garlic knots! Bella Pizzerias can be found in Carmel, Downtown, and Hamilton Town Center.
Brozinni Pizzeria– I credit my teenage daughter for finding this gem of a pizzeria hidden in the back streets of Nashville, Indiana. She visited there on a camp trip and came home promising they had true New York pizza. I am always a bit apprehensive when a menu claims "a taste of New York," but this pizza lived up to its promise. In addition to their location in Nashville, you can visit them on the southside of Indianapolis.
Pies & Pints– The traditional pizza pie on the Pies and Pints is delicious. The sauce is a bit sweeter than traditional New York pizza, but the house salad makes up for it! Pies and Pints also has a delicious white pizza on their menu. White pizza has no tomato sauce and instead ricotta and a blend of roasted garlic and herbs. Locally Pies and Pints is located in Carmel and Noblesville.

Costco food court- It sounds unbelievable, but one of the best places to get a slice is the food court at Costco! Served like most pizzerias back home, you can choose a slice of cheese, pepperoni, or supreme. Good foldability, crispy crust, not too sweet sauce, stringy mozzarella. As all New York slices should be, they are HUGE! But do not be fooled by the take and bake version. They are not the same!
I recognize there are other types of pizzas that some folks may enjoy. In Indianapolis, you can find Chicago-style pizza at Lou Malnati's or Giordano's Pizzerias. Interested in trying Detroit Style? Check out this recipe. Regardless of your preference, we can all agree National Pizza Day is worth celebrating!