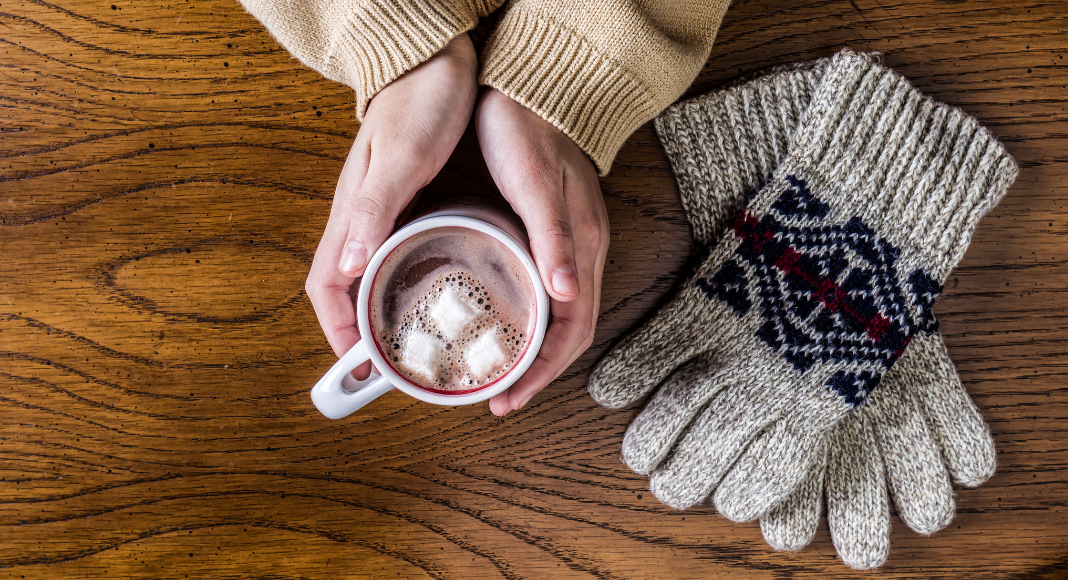 This time of year, I wake up in darkness. I walk outside to pick up the kids from school in the afternoon, hoping for some sunshine, but find only gray skies. By the time I'm cooking dinner, the sun will have disappeared again. And meanwhile, my energy levels can't meet the demands of the day. Nothing sounds better than a nap, and it's hard to find motivation for even the simplest tasks. How can short days feel so long?!

Welcome to the winter blues.
An estimated 1 in 20 Americans experience Seasonal Affective Disorder (SAD), and women are four times as likely as men to experience this condition. It's characterized by less energy, weight gain, a lack of interest in your typical activities, sluggishness, or depression. Even if you don't have full-blown SAD, you may still experience the winter blues–a more mild version.

Living in Indiana, where there are only about 180 sunny days per year (as opposed to more than 230 sunny days every year in Florida), we are definitely susceptible. But with some simple changes to our routine, we can boost our moods and reclaim some of our energy. Here's how to fight the winter blues.
Turn on a happy lamp. When my energy is lagging or my mood is down, it's amazing how much better my happy lamp makes me feel. I turn it on for 20 or 30 minutes first thing in the morning while I drink my coffee, and when the timer goes off, it's amazing the difference I feel.

Take your vitamins. Of course, talk to your doctor before adding any supplements to your routine. At my doctor's recommendation, I up my intake of Vitamin D and Omega-3s this time of year, and I notice a difference in my mood and energy. Plus, I feel a little bit better each night when I take my vitamins, knowing I'm caring for myself in a meaningful way.

Get outside. I know, I know. Are you rolling your eyes like me right now? I am not an outdoorsy person; I'd much rather be curled up on my couch than outside in the cold. But I can't deny how much better I feel after breathing in some fresh air and feeling the (rare) sunshine on my cheeks.

Up the cozy factor. Just because Christmas is over doesn't mean I can't make my house match the season. In January and February, that means lots of throw blankets, fairy lights in the living room, candle lighting, and hanging prisms in the windows. These little things bring literal light and lots of joy to cold days at home.

Put a self-care basket on your nightstand. I fill mine with lip balm, eye drops, hand cream, a hair tie…whatever those things are that I'm looking for when I wake up in the middle of the night or first thing in the morning. Winter's dry air (plus running the heat in our home at night) leaves me itchy and parched, and I love dealing with it without even getting out of bed.

Find something to look forward to. For me, finding something to look forward to is the best way to fight the winter blues. At the beginning of January, after the holidays but still stuck in the never-ending gray, I make a list of everything I'm looking forward to over the next few weeks. This year, on my list are things like Season 4 of The Marvelous Mrs. Maisel, the Winter Olympics, and drinking hot cocoa. Knowing what I'm looking forward to helps me remember winter will not last forever.
I've heard it said that "despair" is the sense that tomorrow will be exactly the same as today–and if that's not a good description of January and February in the midwest, I don't know what is. These tricks for fighting the winter blues don't make Spring arrive any faster, but they do make it just a tiny bit easier to make it through each cold, gray day.

Of course, if you feel that your winter blues or SAD is affecting your daily life in a negative way, or you feel hopeless at any time, please seek help from a doctor or call 211 to be connected with mental health resources.
But if what you're experiencing is the more ordinary, super-common experience of the winter blues, know that there are many ways to bring light, joy, and warmth into your days.
We can fight the winter blues with a few small tweaks and intentional choices.