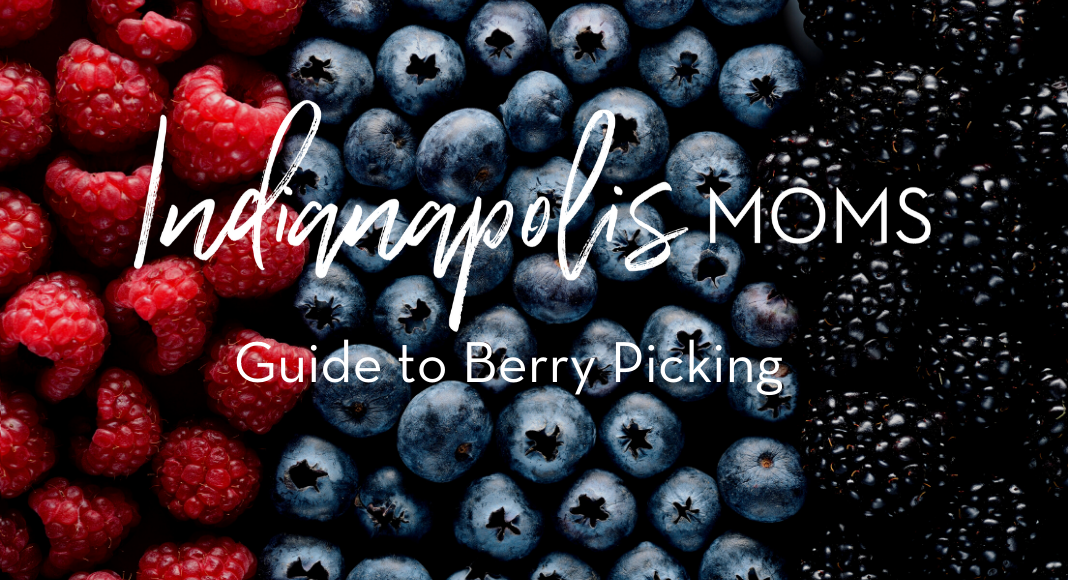 It is officially May which means the beginning of u-pick season. What a great way to get outside with the family, enjoy the summer weather, teach the kids how food grows and show them where some of our food comes from. There are so many fun places for berry picking in Indianapolis!
We have rounded up a few u-pick places in Indianapolis and the surrounding areas. You can pick anything from strawberries, red raspberries, blueberries, and more depending on the time of year (which some seasons go to August).
---
Spencer Farm: This is one of the highly recommended places to go.
Noblesville – Hours: 10a-5p Wednesday thru Saturday; they are currently offering u-pick asparagus. They will also offer U-pick strawberries beginning late May. Spencer's offers the advice to call ahead and check their Facebook page when strawberries are ready. It is usually best to u-pick within those 3-5 days. You can also u-pick blueberries and red raspberries beginning Mid-June. Their Sunflower Experience begins mid-July and will bloom for three weeks. Grapes you can u-pick in August as well.
Also, be sure to stop by Spencer Farm Winery to taste some delicious local wines outside And their farm store has a generous selection of additional produce and sweet treats.
---
Waterman's Family Farm: Also comes highly recommended. Located in Indianapolis (the Greenwood location is closed until October).
Indianapolis –  the Strawberry Festival & Craft Show is June 3rd and 4th and is a great celebration to kick off the season with live performances, community vendors, games, & food. Head to their website to purchase your admission passes! They are also hiring for the upcoming season. Click here for more information.
---
Driving Wind Blueberry Farm: Located off Michigan Road in Indianapolis. This urban farm has u-pick strawberries starting the first week in June, blueberries in July, and blackberries at the end of July, mid-August (based on weather and availability). For more information on when to u-pick any berries, check out their Facebook page for updates or call them at (317) 257-3000. You can visit them Tuesday-Friday from 7:00 am to 2:00 pm, and Saturday from 9:00 am to 2:00 pm. Check out their selection of garden plants, hanging baskets, and potted plants as well as the Driving Wind Cafe!
---
Anderson Orchard: Located in Mooresville. Not a far drive from Indianapolis. They open in July for the season and plan to start their u-pick season in August. They will be open seven days a week, 8a-6p. Check out their website or Facebook page for updates.
---
Zink Berry Farm: Located outside Indianapolis in Morgantown. They open mid-June (around Father's Day) for u-pick season. They have blueberries, red raspberries, and blackberries for u-pick in mid-June and August.
To be sure of exact dates closer to open season be sure to follow them on their Facebook page. Also, there is an adorable video of all of their baby goats if you need a pick-me-up.
---
Bell's Strawberry Farm: If you're in the mood for a day trip, Bell's Strawberry Farm is located halfway between Indy and Dayton, OH. They offer pre-picked strawberries, with u-pick beginning at the end of May, once the berries ripen. Check their Facebook page for updates on hours of operation.
---
Wild Blackberry Farms: This family-owned blackberry farm and event center is located in Fortville, 10 minutes northeast of Fishers. Their website says blackberry picking season is approaching, and usually ready for u-picking by early July. Check their website for exact dates and until then, plan your visit to their third annual Blackberry Festival on July 22nd.
We hope you get a chance to go berry picking in Indianapolis sometime this summer and if nothing else, it's a great time to make some new family memories and enjoy strawberries this summer. Happy summer picking!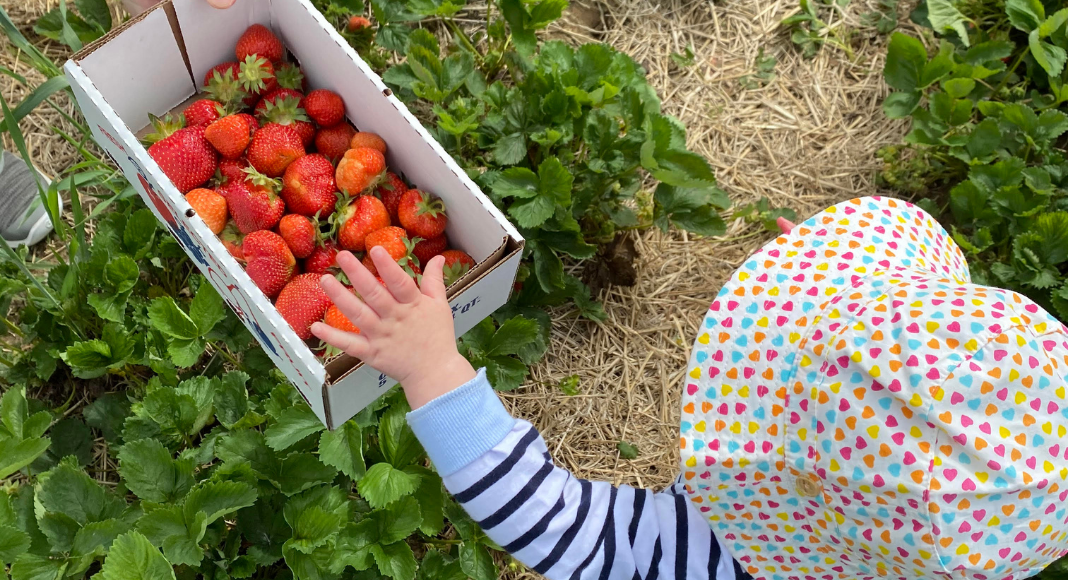 Share with us! Where is your favorite place for berry picking in and around Indianapolis?