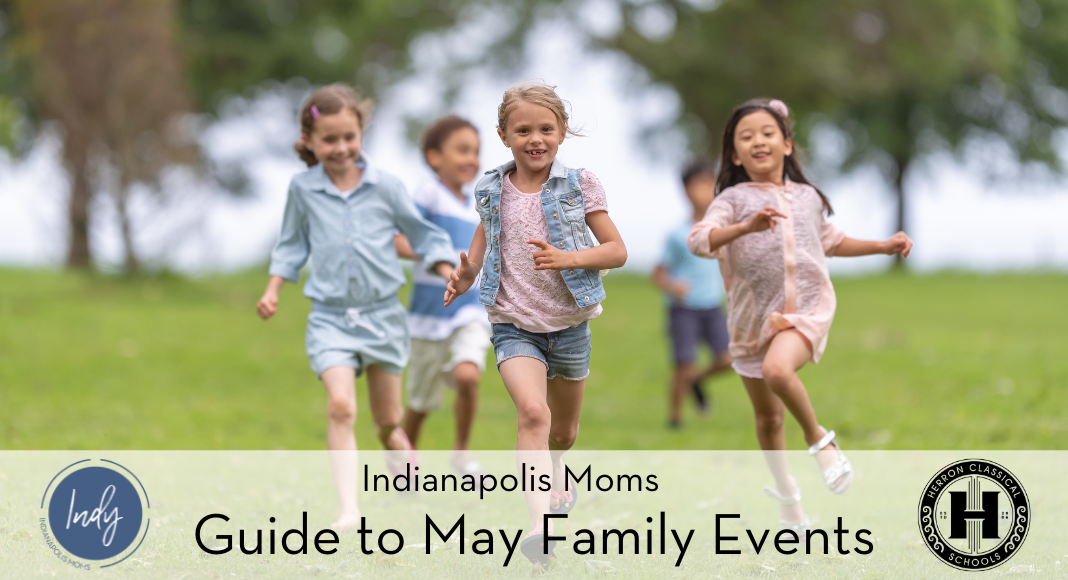 VROOM VRRROOOM, can you hear that? Must be May in Indianapolis. Take a look at our list of fun and family events in the greater Indianapolis area for the month of May!
---
Meet Our Sponsor: Herron Classical Schools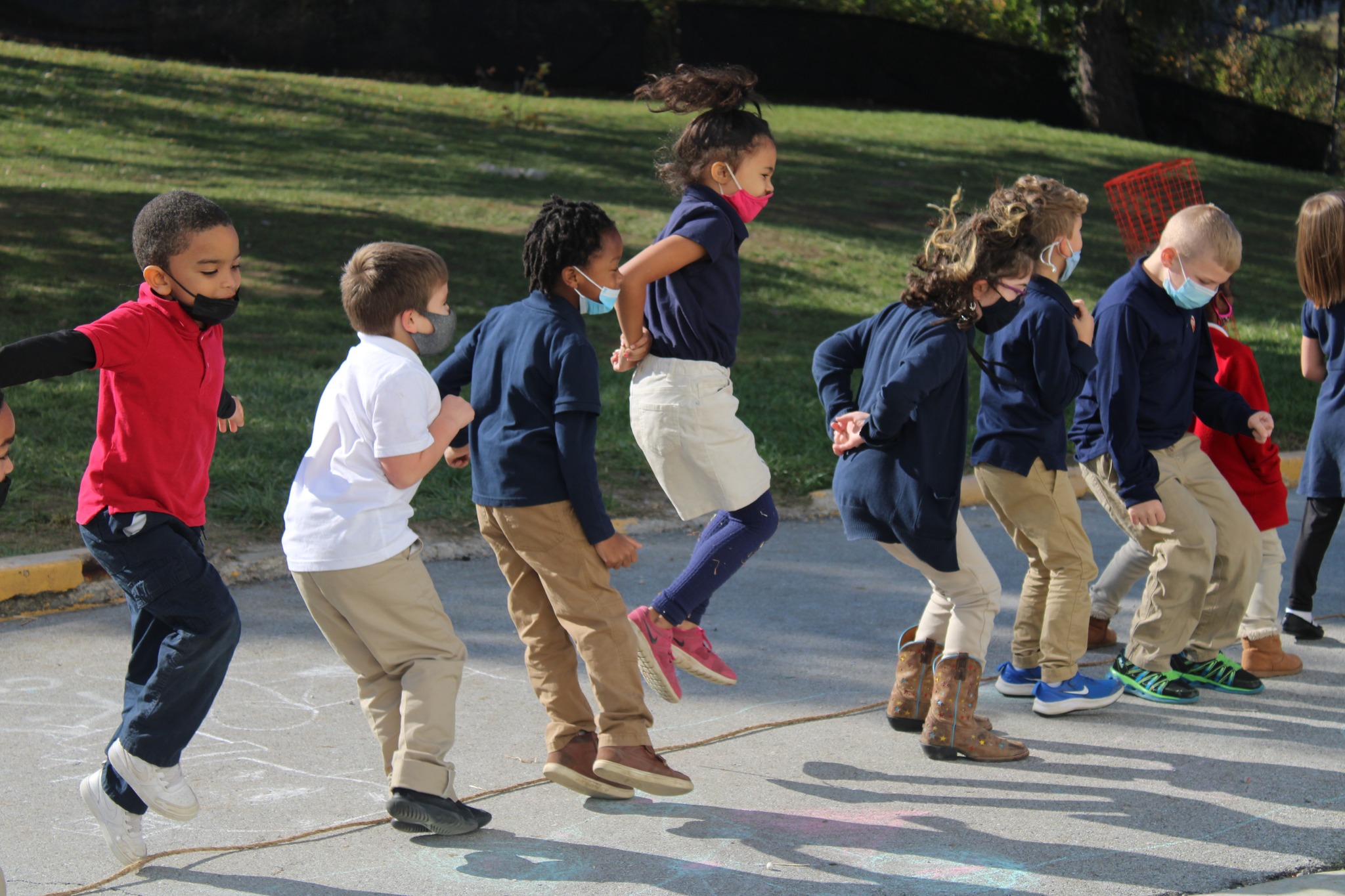 Herron Classical Schools is a network of three tuition-free public charter schools, Herron High School, Herron-Riverside High School, and Herron Preparatory Academy. Within each of our schools, we envision a racially and socio-economically diverse student body.  Herron Classical Schools believes that a classical, liberal arts education prepares students to become well-rounded, engaged citizens of the future.
For more information, visit their website.
---
Events Around Our City
May 4th – 28th
500 Festival: Family Events and Activities
The month of May is huge in Indiana. There are multiple ways for your and your family to enjoy the events leading up to the biggest event in racing history – the Indianapolis 500. Here are the 500 Festival events you can enjoy with your family:
May 4th: 500 Festival Kickoff to May
May 7th: 500 Festival Mini-Marathon
May 7th: Delta Dental 500 Festival 5K
May 15th: 500 Festival Kids' Day & Rookie Run
May 21st: 500 Festival Breakfast at the Brickyard
May 26th: 500 Festival Memorial Service
May 28th: AES 500 Festival Parade
Check out our Guide to 500 Festival Family Events and Activities post for all the details.
---
May 4th
Original Farmers' Market: Indianapolis City Market
In the heart of Indianapolis, you'll find the Original Farmers' Market. Head over to Market Street for local dairy, veggies, fruits, and so much more. Here you will find local growers and farmers that are ready to share their healthy and tasty treats with all of you. You can enjoy the market from 10 am to 1:30 pm every Wednesday. Indianapolis City Market is also full of other events and markets, check out the other fun happening here this summer.
---
May 5th
Newfields: First Free Thursday
Newfields offers special FREE admission on the first Thursday of every month. Head over from 11am-5pm to explore the grounds and enjoy all that the Indianapolis Museum of Art has to offer. Keep an eye out for additional free admission days throughout the summer.
---
May 5th
The Children's Museum: First Thursday Night
On First Thursday Nights, you can pay $6 per person to visit either the museum with their amazing new Dinosphere exhibit or the Riley Children's Health Sports Legends Experience. And your ticket also includes access to Ask the Experts Night. This is only between the hours of 4 and 8 pm, the perfect after-hours time for families! Get your First Thursday tickets here.
---
May 6th
Indianapolis Indians: Fireworks Friday & Indy 500 Night
Head to Victory Field for Indy 500 Night & Fireworks Friday. You get to meet IndyCar drivers and catch "racing-themed in-game entertainment." An added bonus is the postgame fireworks, a staple of summertime in Indianapolis. Baseball season has arrived and the fun at Victory Field is in full swing. Click here for more information and additional events with the Indianapolis Indians, including their Mother's Day Catch on the Field.
---
May 7th (& Every Saturday through Summer)
Broad Ripple Farmers Market: Located at Second Presbyterian Church
Warmer weather has arrived. If you're in the Broad Ripple area, head over to the Broad Ripple Farmers Market for local goodies. The market will be open Saturdays throughout the summer from 8 am-noon. You'll find anything from gorgeous flowers, yummy fruits and veggies, and handmade goods. Support local and head over to the Second Presbyterian Church's north parking lot to visit and shop.
---
May 7th 
YMCA (Multiple Locations): Kids Night Out
Head to your local YMCA for their KIDS NIGHT OUT EVENT. Parents, this event is perfect to allow yourself a night out on the town and the kids will be having fun too! Program activities include swimming, gym play, arts and crafts, and kid-friendly movies. Dinner is provided. Check out their Family Specialty Activities page for more information and other locations this is offered – registration is required. Prices range from $30-38 dollars and kids ages 2 months to 12 years are welcome!
---
May 7th
Indiana State Museum: Mother's Day Teatime
Go on a beautiful tour of the Indiana State Museum gardens, designed by Gene Stratton-Porter, and enjoy a traditional high tea lunch. During your high tea lunch, you will listen to tea enthusiast Deb Stuart share the history of tea, different recipes, and the reasons for teas. This celebration of motherhood is from 10:30 am to noon and you can get your tickets here.
---
May 8th
Indiana Fever vs. Los Angeles Sparks
Get your tickets here for Indiana Fever's home opening game of their 23rd season at Gainbridge Fieldhouse, with tip-off starting at 3 pm. According to their website, the Fever's first five regular-season home games will be played at the Fieldhouse. The next nine home games will be played at Indiana Farmers Coliseum, located at the Indiana State Fairgrounds & Event Center and the final four regular-season home games played at Butler University's Hinkle Fieldhouse. Get the season started right on May 8th!
---
May – Date TBD
Indy Film Fest & Downtown Indy Inc.: Sunset Cinema on the Canal
Indy Film Fest & Downtown Indy Inc. have partnered to bring you Sunset Cinema on the Canal. This will showcase FREE outdoor movies on the canal, with the chance to purchase VIP in-water admission for $20. A large movie screen will provide the theatrical experience for all. Bring the family and head down to the canal for a night of sunsets and movies. Check out their website and subscribe for schedule announcements.
---
May 12th
Gainbridge Fieldhouse: MixTape Tour
At 7:30 pm on May 12th, you can reminisce about your pre-parenting days when New Kids on the Block, Salt N Pepa, Rick Astley, and En Vogue come to town. Get your tickets here for The MixTape Tour and join the ultimate party!
---
May 14th
Whitestown Parks & Recreation: Superheroes in the Park
Your littles can train like a superhero at Anson Acres Park on Saturday, May 14th for a fun Superhero Training Camp! Visit their Facebook event page to learn more about your superhero training and get your $10 tickets before they sell out.
---
May 17th
Indianapolis Public Library: Storytime at Nora Branch
From 10:30 to 11 am, Children ages 2-5 and adults are invited to enjoy a story, songs, and rhymes at the Nora Branch of the Indianapolis Public Library. Registration is not required. Throughout the month of May, the Indianapolis Public Library hosts storytime at different IPL branches. You can see a full list of their storytime events here.
---
May 19th
Peppa Pig's Adventures: Clowes Memorial Hall
Peppa's Adventure begins at 6 pm on May 19th at Clowes Memorial Hall and you can get your tickets here. This musical is described on the Butler University website: Come join Peppa on an exciting camping trip in the woods with George and her school friends, including Pedro Pony, Suzy Sheep, and Gerald Giraffe. With lunchboxes packed and Daddy Pig driving the bus, Peppa and friends are excited about their outdoor adventure, full of singing, dancing, games, and surprises. Little piggies everywhere will love this 60-minute live musical experience!
---
May 19th (through July 10th)
Mary Poppins: Beef & Boards Theatre
Come and enjoy this family show and "a practically perfect musical!" Like the beloved Disney movie, this musical is described on the Beef & Boards website: Young Jane and Michael have sent many a nanny packing before Mary Poppins arrives on their doorstep. Using a combination of magic and common sense, she must teach the family members how to value each other again. Mary Poppins takes the children on many magical and Supercalifragilisticexpialidocious adventures. You can get your tickets to the show here.
---
May 20th, 21st, and 22nd
Indianapolis Chamber Orchestra: Music Moves
Starting May 20, you can enjoy a pleasant night of music and entertainment at the Schrott Center for the Arts on the Bulter University Campus. The Music Moves event is brought to you by the Indianapolis Chamber Orchestra and is a collaboration with Dance Kaleidoscope. You can get your tickets here.
---
May 25th
Zoopolis 500: Indianapolis Zoo
This is a one-of-a-kind event at the Indianapolis Zoo. Zoopolis 500 is one of the Zoo's oldest and most popular events, and has been highlighted by Top Events USA's website as one of the top events in Indianapolis! Come out from 10:30 am to 12:30 pm and see what makes the Greatest Spectacle in Tortoise Racing such a beloved Zoo event.
---
May 25th
Urban Vines: Trivia Night
After taking your kids to Mary Poppins and Peppa Pig, have a night out kid-free. You deserve it! Urban Vines in Westfield hosts multiple trivia nights a month. From 7 to 9 pm, you can enjoy wine flights, pizza, and charcuterie.
---
May 27th
Indianapolis 500: Carb Day
"It's racing. It's rock 'n roll. It's pure bliss." Another Indianapolis 500 tradition is the Miller Lite Carb Day. This year, the Kings of Chaos and Rick Springfield are co-headlining the concert series, and R&B band Morris Day and the Time will be a musical guest. Get your tickets here for the show at 3:30 p.m. on the Miller Lite Stage inside Turn 3 of the IMS oval.
---
May 29th
Indianapolis 500
The Greatest Spectacle in Racing is here – the Indianapolis 500! Gates open at 6 am and the 106th running of the Indy 500 will begin at 12:45 pm. Make sure to visit the Plan Ahead page to plan your day at the Indianapolis Motor Speedway. Whether you prefer to listen to the race live on the radio or be at the Indianapolis Motor Speedway to see the action, we can all agree the best part is the traditional rendition of Back Home Again in Indiana, right?
---
Looking to get your event featured on our monthly round-up? Submit all community events here to our Community Calendar!