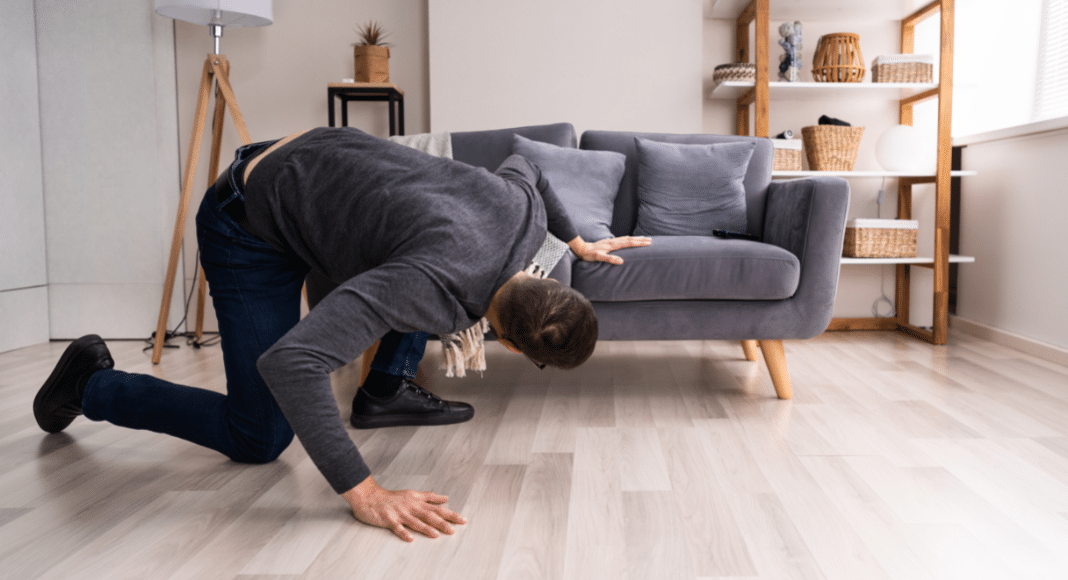 I took my query to Google in equal parts bewilderment and amusement after my husband marched into my home office yet again that day, asking me to locate his Airpods for the third time in less than 12 hours. It sparked a thought about silly, sometimes annoying, always important acts of service we do for our partners. So began my search for an answer to an innocuous question, "Why do husbands lose everything?!"
I love my husband dearly, but I often feel that if I have to help him locate a lost cell phone one more time….it may be *my* mind that goes missing! Now lest you think he's some helpless, bumbling idiot, you must know that my husband is the gold standard of a modern man. Putting aside this tiny flaw of misplacing things, he is loving, hardworking, and more than an equal participant in all domestic household tasks without being asked. He is a dedicated husband, father, colleague, business owner, and friend. He's endlessly talented at everything he does. He artfully organizes our personal finances and his professional projects. He's always thinking ahead, planning, and being strategic.
Yet, despite all of his superhuman qualities, the man cannot keep track of his personal belongings if his life depended on it. My husband once lost his wallet for nine days. It turned up in one of our HVAC floor vents. He strongly attempted to blame our toddler; I still have doubts. The list of places I've found his car keys is embarrassing and includes such nonsensical places as our dryer, his golf bag, and the bottom drawer of our primary bathroom vanity. I found one of his less often-used credit cards in the bread box the other day. It leads me to continuously ponder the odd chain of events leading to such an outcome. Was he overcome with hunger in the middle of online shopping for my valentine's day gift that he flung it aside while frantically making a PB&J? 
As the spouse who has an ADHD diagnosis going back to my childhood, I find my unofficial role as the magical "finder of lost items" to be ironic. I have carefully outlined designated spots for important items like wallets, sunglasses, airpods, and keys. There's a basket in our coat closet to hold winter hats. There's a key holder by the side door that even has a nice little shelf for his wallet and other pocket items. My husband knows the location and usage of all of these designated drop zones. 
Of course, the internet was also rife with solutions to ease the burden of a scattered partner. Some were sassy iterations of "a husband is an adult responsible for his stuff." I found a quote from a famous comedian that said in effect, "The uterus is not a homing device!" Others, from more academic sources like the Washington Post, offered practical and loving tips for helping the less organized people in our life find some calm in the chaos. The general consensus seems to be that creating and keeping routines, mixed with some compassion, go a long way. 
Although I may not have uncovered the once and for all solution to the problem, I'll continue to love my husband just as he is. I'll keep helping him locate his stuff which I've come to see as acts of loving service. So I'll continue these acts with the same love, a touch of grace, and mutual respect that we've always had; for those are the real things I know, we'll never lose.