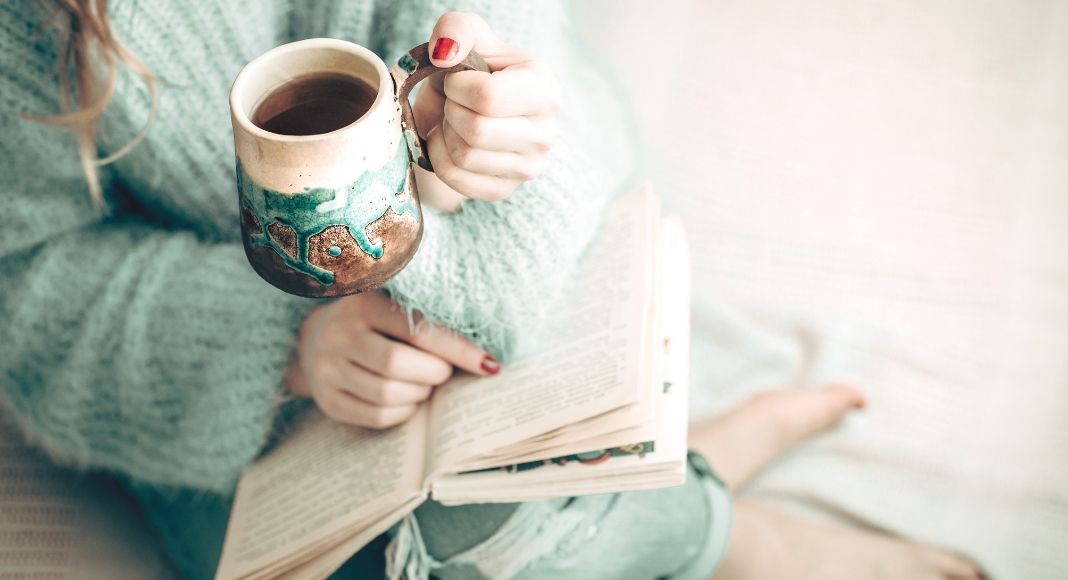 My favorite gift (for any holiday) is a good book, and Mother's Day is no exception. But when I was pregnant with my first, I remember being a little disappointed with the limited motherhood books out there. I didn't want to just read What to Expect… I wanted something with a little more heart and soul. Luckily for us, the motherhood book landscape has definitely been expanding in recent years.
Here are 10 books to give as gifts this Mother's Day. These are great gifts for your mom-friends would be happy to receive, or go ahead and forward this along to your significant other. Hint hint.
For the mom-to-be:
Expecting Wonder: The Transformative Experience of Becoming a Mother (by Brittany Bergman) I wish this book existed when I was pregnant! Brittany focuses on all the ways pregnancy and new motherhood transform our hearts and souls, rather than just our bodies. The stories are honest and relatable, and also bite-sized enough for the busy mom to read without feeling overwhelmed. (Bookshop, B&N, Indy PL)
Nurture: A Modern Guide to Pregnancy, Birth, Early Motherhood, and Trusting Yourself and Your Body (by Erica Chidi) This is the closest thing to a how-to book on this list, but updated for the modern expecting or new mom. The author is a doula, so you know she has seen her fair-share of births and walked with many moms on their pregnancy and post-postpartum journeys. This book will help the expecting moms in your life feel both equipped and encouraged. (Bookshop, B&N, Indy PL)
For the mom who loves poetry:
Dear Mother: Poems on the Hot Mess of Motherhood (by Bunmi Laditan) A collection of poetry from the creator of Honest Toddler, these poems cover the gamut of motherhood emotions and experiences. It's a beautiful collection of poetry that any mother would love. (Bookshop, B&N, Indy PL)
Great With Child: Letters to a Young Mother (by Beth Anne Fennelly) This is a collection of letters written by poet Beth Anne Fennelly. When her dear friend became pregnant, Fennelly decided to walk alongside her by writing letters about pregnancy, motherhood, and everything in-between. (Bookshop, B&N, Indy PL)
For the mom who wants to read something off the beaten path:
These books are for the mom in your life who sees the immense meaning of motherhood and who might enjoy a less traditional gift on Mother's Day.
Guidebook to Relative Strangers: Journeys into Race, Motherhood, and History (by Camille T. Dungy) Another collection of essays, this book is primarily a memoir. It dives deep into some heartbreaking stories and topics but also touches on kindness and community. (Bookshop, B&N, Indy PL)
The Three Mothers: How the Mothers of Martin Luther King Jr., Malcolm X, and James Baldwin Shaped a Nation (by Anna Malaika Tubbs) For the history buff or anti-racist activist in your life, this book examines the lives and parenting of the women who raised some our nation's greatest civil rights leaders. This is an important book that puts the stories of these women back into our historical narratives. (Bookshop, B&N, Indy PL)
Like a Mother: A Feminist Journey through the Science and Culture of Pregnancy (by Angela Garbes) This book is personal and honest, but also takes a big-picture view of things by looking at history, medicine, biology, and more. (Bookshop, B&N, Indy PL)
Books for the mom who wants to know she's not alone (which is all of us):
Strong, Brave, & Beautiful: Stories of Hope for Moms in the Weeds (by Emily Sue Allen) This is a collection of honest, heartfelt essays written by nine different moms. (Full disclosure…I'm one of the writers in this collection!) Stories include both the heavy and the lighthearted bits and pieces of motherhood. It's all "me, too" rather than "how-to." (Amazon)
The Magic of Motherhood: The Hard Stuff, The Good Stuff, and Everything In-Between (by Ashlee Gadd) Another collection of essays, this book comes from the writers behind Coffee + Crumbs. This book is described as a "love letter to mothers everywhere." It will help the moms in your life feel seen and loved, for sure. (Bookshop, B&N, Indy PL)
No Biking in the House Without a Helmet: 9 Kids, 3 Continents, 2 Parents, 1 Family (by Melissa Fay Greene) The author of this memoir is a mother of nine (four biological children and five adopted children), and this book embraces both the chaos and beauty of motherhood in all its forms. (Bookshop, B&N, Indy PL)
If you haven't given much thought to Mother's Day gifts yet this year, a book is a great choice! Any of these books would make a great gift on Mother's Day. Pop into one of our local independent bookstores (like Wild Geese Bookshop in Franklin or Turn the Page Westfield) and help the mom in your life feel seen and loved.