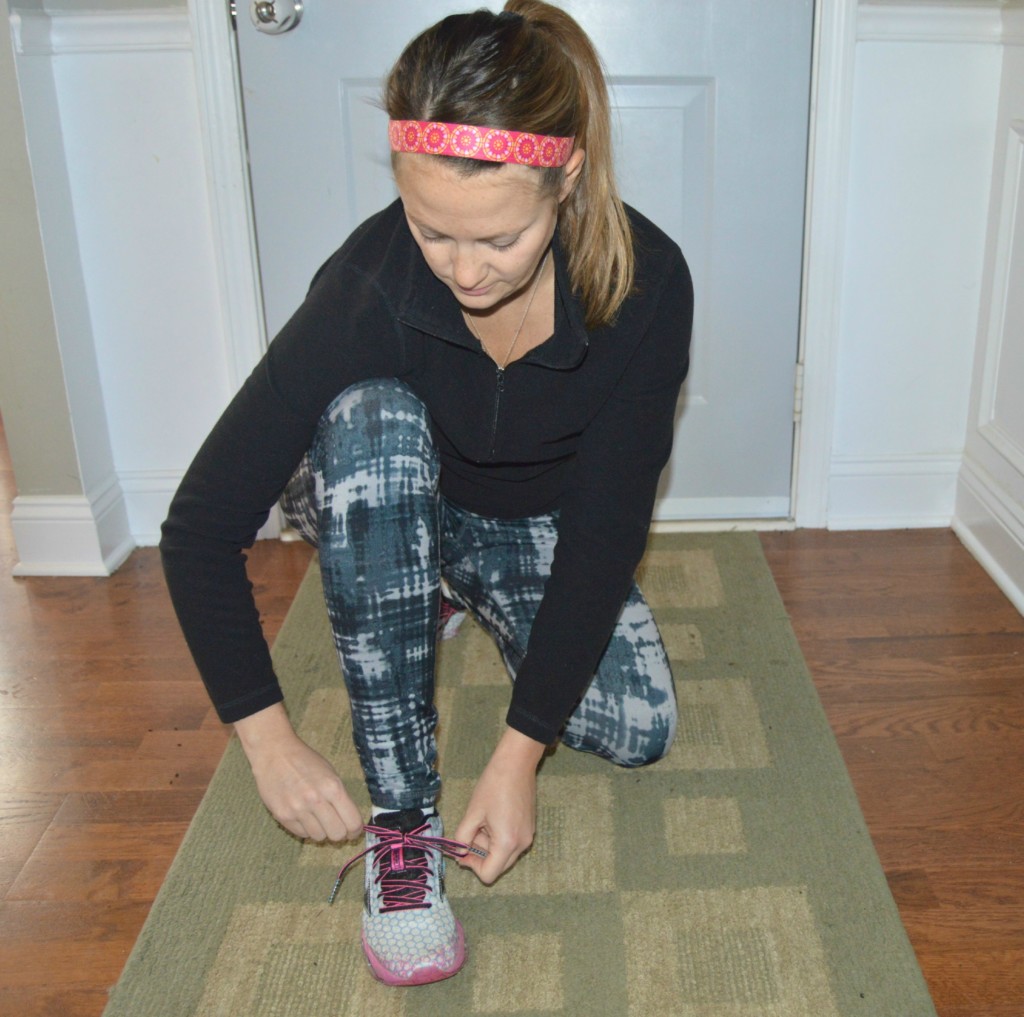 I have always been someone that uses physical fitness as an outlet to relieve stress.  When I graduated from college and entered the real world, I started running regularly on a weekly basis.  At the time I lived close to an amazing trail that ran through our city, so after a day at work I would lace up my running shoes and hit the trail for a good two or three miles.  Running helped clear my mind and the endorphins allowed me keep a positive outlook on life, even when I felt as if I was constantly being thrown curve balls.
Fast forward ten years and three kids later.  While my time is not quite as flexible as it used to be, I continue to use running as a way to help maintain not only a healthy body but a healthy mind too.  Normally I find myself hitting the treadmill in the basement before the sun rises. I may hit snooze twelve times and eventually have to force myself out of bed, but those quick two or three miles gets my head on straight and encourages me to put my best foot forward as I explore the day's challenges.  I also look forward to the weekends (like anyone else!) because I can hit my favorite trail again, take advantage of the fresh air and enjoy the company of my fellow trail runners.  It makes my heart happy just thinking about these runs!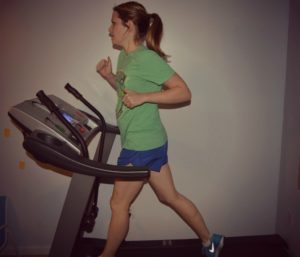 Since I have headed back into the teaching world, our mornings go from 0 to 60 real quick.  I have found that I need to prep my breakfast and lunch the night before, otherwise I regret the choices I make throughout the day (two words: school pizza).  While it tastes so good, it's not so good for my thirty-something body, nor does it contain the protein I need to keep my hunger at bay and help minimize my daily snacking.  I find that doing some basic meal prep helps me maintain a healthier diet and gives me the energy I need to get through my day, including my workouts.  On Sundays I cut up lots of fresh fruit and vegetables that I can throw into my lunchbox for the week ahead.  I also make sure that my water bottle is clean, full of fresh water and chilling in the refrigerator so I can just grab it and go as I head out the door.  Now don't think that my snacking is perfect and clean, because trust me, I love me some chocolate!  But I find that being prepared and having healthier choices at hand definitely makes me less likely to grab that chocolate and instead reach for that bowl of watermelon.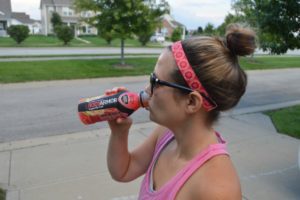 While water is my preferred choice of beverage, I also like to spice things up and try different sports drinks, especially after my long runs, but I've never been too keen on the taste of certain drinks because of the sweeteners and colors, and I really don't care for all of the artificial flavors either.  That's why when I heard about Body Armor and I was intrigued by what they had to offer.  BODYARMOR SuperDrink™ is a premium sports drink that provides superior hydration and is loaded with potassium-packed electrolytes, vitamins, coconut water and contains nothing artificial.
As a mom, this especially excited me since I have a very active son who plays sports year-round.  I was impressed with the variety of flavors – they went beyond the normal blue, red and orange flavors you find with typical sports drinks. The taste is super smooth and I really loved each flavor that I tried.  My son was also a huge fan of the drink, which is a big deal considering he is an extremely picky child!  I had never tried coconut water before, but really enjoyed the taste of it in my BodyArmor Super Drink. I truly felt comfortable giving BodyArmor to my family and the fact that it contains nothing artificial makes me feel confident that I'm providing outstanding hydration for my active lifestyle.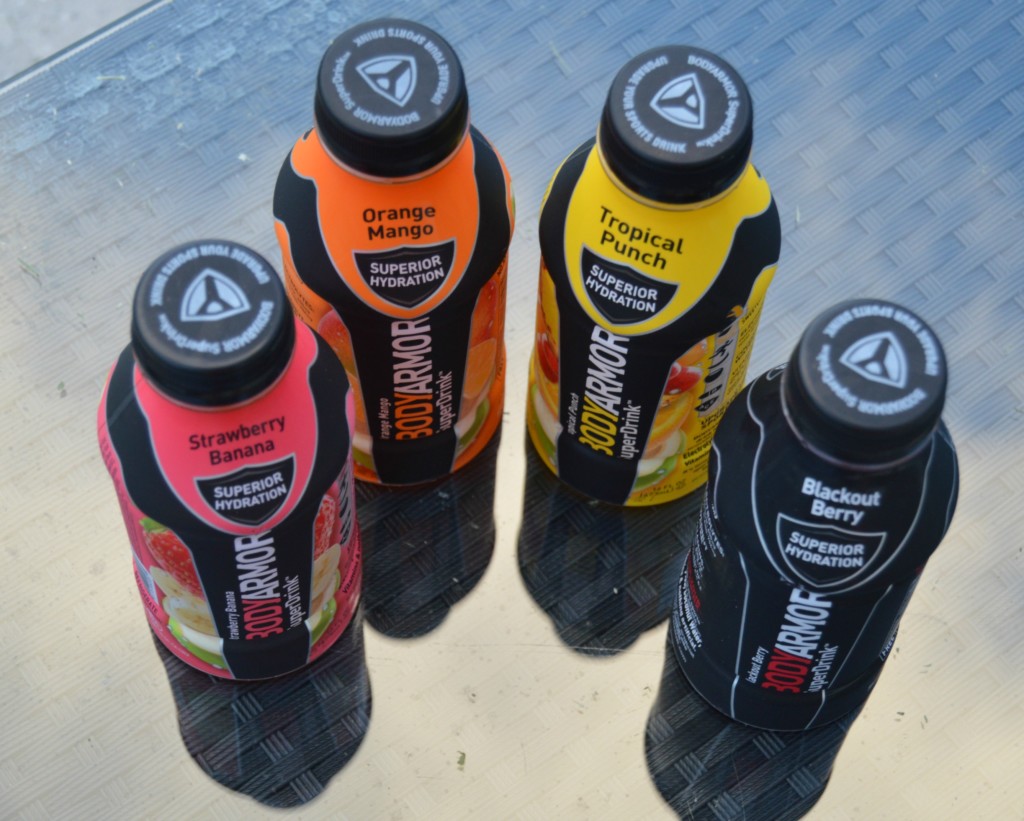 My life may be crazy busy now, but that means that my fitness and nutrition are more important than ever. I don't see myself slowing down anytime soon. Running is my meditation–it keeps me sane and honestly makes me a better person overall.  As a seasoned mom of three my advice to others is always to find that thing that helps you relieve stress and make it your nonnegotiable!  While physical health is important, your mental health is too.
Be sure to grab your BodyArmor Super Drink in the sports drink aisle at a Kroger near you!
(Disclosure: Indianapolis Moms Blog received product or payment in exchange for this review; however, all opinions shared are those of the contributor who wrote them.)