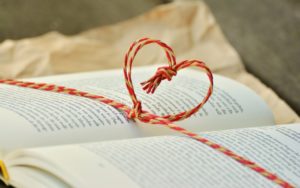 'Tis the season to be giving! Make it personal this year. I have compiled a few tips below on how to customize your gifts for the people you love!
1. Listen and observe. People always drop hints about things they would enjoy. Gifting usually goes wrong because we aren't paying attention. We often end up giving our loved ones what we think they should have instead of what they want or will use. Really Listen to what they're talking about and pay attention to what they're into.
2. Ask them what they want. If you don't mind the straightforwardness of tackling gifting head on, just ask! If your giftee is old enough to pick a gift they'd like (and it's within your budget) just ask them for a list of three items they'd really enjoy. No stress for you and your loved one is sure to be appreciative. Plus, you don't run the risk of wasting money.
3. Consider a gift that keeps on giving. If you're planning to spend a good amount of money, consider a gift that will keep giving. These gifts are nice because they give you that Christmas feeling all year long. If you have an avid reader, look into a subscription service like My Lit Box (for adults) or Little Buzz Book Club (for kids). For the Foodies and those who like to eat healthy, a few months of Green Bean Delivery would be thoughtful. Museum memberships are fantastic because they provide unlimited adventure!
4. Get crafty. Do you sew, knit, make jewelry, or crochet? Create something for those fashion forward people in your life that appreciate one-of- a-kind pieces. They will feel special with every compliment received.
5. Don't buy something for someone you know they wouldn't buy for themselves. If you absolutely know that they would never wear horizontal stripes leave the sweater on the rack and look deeper.
What are some of the most impersonal gifts you've received?
Happy gifting and remember to keep it PERSONal!