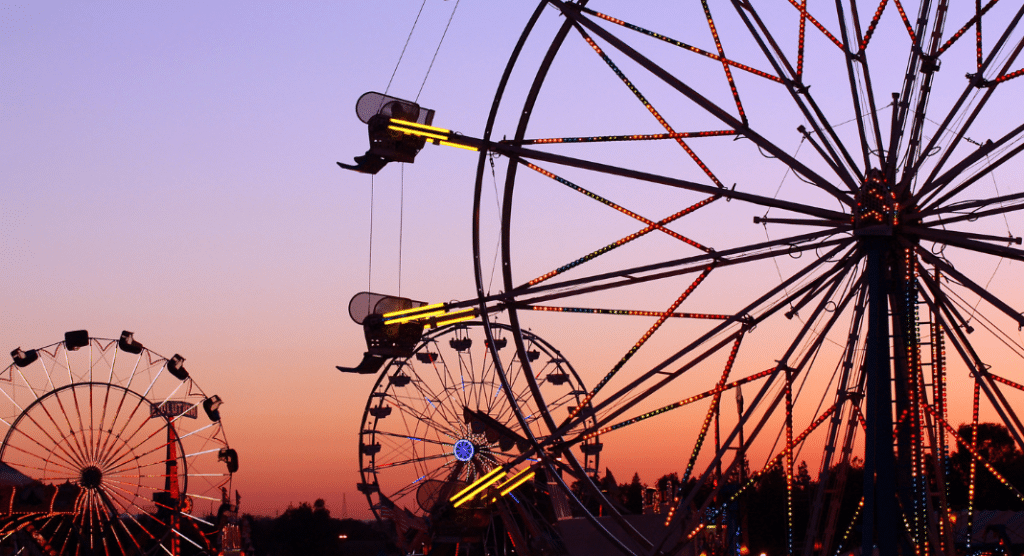 Typically, as parents, we strive to teach our kids that lying is wrong – because it is. 
Just a week ago, my husband overheard me tell my daughter that she could not have another donut because, in fact, there were none left. I told her this as I casually pushed the remaining donut behind the microwave in hopes that I would get to enjoy it during my nightly routine of binging trash TV from the couch while mindlessly scrolling on my phone. My husband quickly glanced over; his look alone was enough for me to come clean about the donut situation. 
So, while I may slip every now and then for the sake of a sweet treat, I do not want my daughter to grow up thinking lying is okay.
However, I do want her to grow up to be a creative individual who sets goals and tries new things. With that being said, I am a huge fan of Storytelling Arts of Indiana's annual Liar's Contest at the Indiana State Fair. 
First things first, though – what is Storytelling Arts of Indiana? Storytelling Arts is a local nonprofit organization that focuses on spreading the love of the art of storytelling! 
Since 1987, Storytelling Arts has brought a variety of events to Indianapolis, and they cater to all kinds of audiences. For those who want to attend as an audience member, they have a variety of professional performances each year at the Eugene and Marilyn Glick Indiana History Society; for those who wish to try their own hand at storytelling, they have their monthly Indy Story Slam at rotating venues throughout the city. They even host a handful of events that promote the betterness of our society, such as a series titled "Hear Our Stories: The Life and Afterlife of Incarceration" or an upcoming youth program at a local YMCA.
So, what does this all have to do with lying? Well, yet another one of their highly anticipated events is actually an annual Liar's Contest! 
Just as the origin of storytelling dates back to a long, long time ago, tall tales are believed to have originated in the early 1800s. According to Brittanica Dictionary Online, a tall tale is  a "greatly exaggerated story." In an attempt to continue this long tradition of creating over-the-top tales, Storytelling Arts of Indiana began a Liar's Contest at the Indiana State Fair 14 years ago. 
The contest is simple: each contestant stands up and tells their own tall tale for 3-5 minutes. 
The best part? It is open to people of ALL ages, as there are separate adult and youth (17 and under) categories. Last year, a five-year-old wowed the audience with his tale about the infamous Beatles band, for which he placed in the top three youth award winners! (Did I mention there are monetary prizes?) 
There's something for everyone at this contest. New to storytelling? The contest provides a supportive and enthusiastic crowd. Don't want to tell a story? Come join the fun in the audience! There's plenty of joy to be had by all at this contest while also accomplishing SAI's mission of continuing the tradition of storytelling. 
This 14th annual Liar's Contest will be held on Friday, August 4th at 7 P.M. in the Pioneer Village at the Indiana State Fairgrounds. For more information, please visit Storytelling Arts of Indiana's website here.