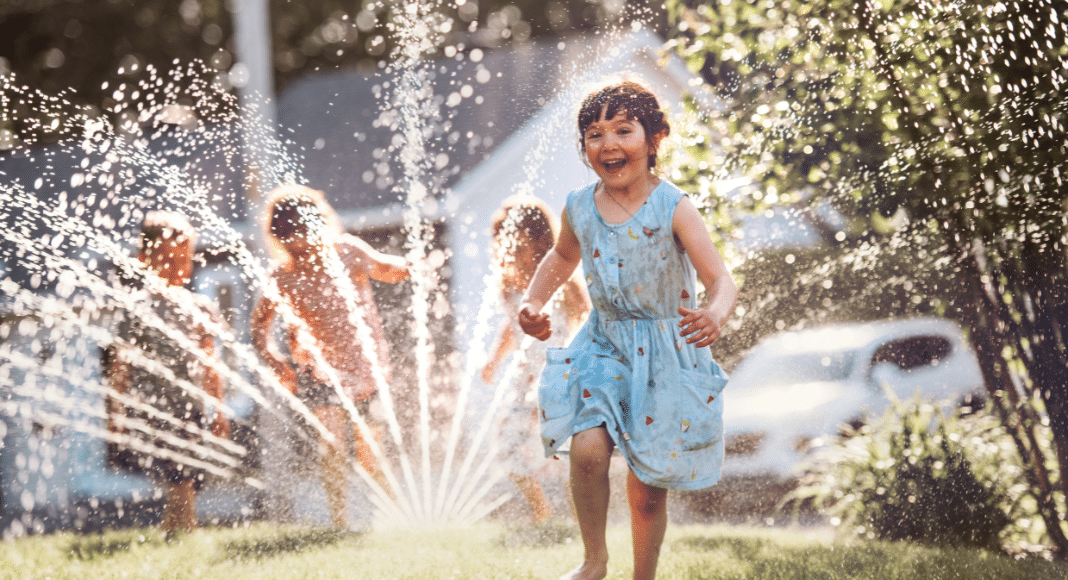 I look forward to summer all year long. It's typically the time that I really come alive. This summer was going to look different, though. I work mostly remotely, and my children were going to be at home for the summer. I was skeptical about how our summer would look while I juggled working and children that are at ages where they still need so much attention.
The Friday before Memorial Day was the last of school, and I knew that the summer was going to be long. (Let's be honest, kids have so much energy, and I may consider myself still in my 20s when in fact, I am very much 41.) I knew that they would want to do all the things, and in true Indianapolis fashion, camps fill up so quickly. My husband just got a work promotion, so he couldn't help as much as he has previous summers. It would just be the three of us. I cherish my career, but I also have the flexibility in the summer to be available to my children. Therefore it was easy to create a summer of YES. This means that whatever the kids wanted (within reason), I would be saying YES.
I am a very Type A person, and I hate to lose control, but this was very freeing. So on a Tuesday at 1:00 p.m., when my kids come in and say that they want to go to the pool, instead of thinking of how much work it would be, I just said Yes, and we have had the best times. At 8:00 am, when my daughter comes in and wants to take a trip to the bakery, we do it, and we do it in pajamas. A new addition this summer is also letting my kids take a day to pick dinner, not just to be cool but because I ( like most moms) get tired of picking dinner every single night. Mind you, Trey picked mini pizzas and peanut butter sandwiches, but that was his choice, and they loved it.
I never expected to love this summer so much, and I definitely have had to manage my expectations. Without camp, I was going to have to let go of some of my rigid ways in order to make this summer fun and useful for my children. Here are a few ideas for families in the same situation:
Make it a Theme Day
I would make up days like Library Tuesday or Waves Wednesday and head to the pool. The best part is that the kids would remember this, but they weren't tied to the day. If it rained or we got off track, there was always game day or night or a different way to make it a fun theme day.
Use All of the Discounts
During the summer, there are so many establishments that offer discounts or even free admission. Bowling alleys and movie theaters are great places to spend the day with your children and often offer summer discounts. Remember that because you don't spend a lot (or anything) on admission, you can enjoy more snacks. And therefore, everyone wins!
Quiet Time Competitions
In order to get my children to continue reading this summer, we joined the summer reading program at the library. This summer, they were into the prizes, so they were more engaged. I did quiet time reading competitions, which allowed me time to work peacefully, and they would be rewarded at the library for their reading.
Learn to Let It Go
Did I say yes to everything? No. However, I said yes to about 92% of the things that they asked of me. Why? Because arguments about ice cream for dinner can kill a vibe! It never hurts to ease up on the things that you wouldn't have during the school year. This is the season to remember that you can let it go sometimes.
I wanted this summer to be memorable for both the children and myself. But I learned something valuable – no one was harmed during "The Summer of Yes." In fact, it made me feel great, my kids more grateful, and my husband felt less guilty about not being as available. So as we enter this school year a shade darker, more full of ice cream, and with two more cavities each, we also are more grateful nonetheless.