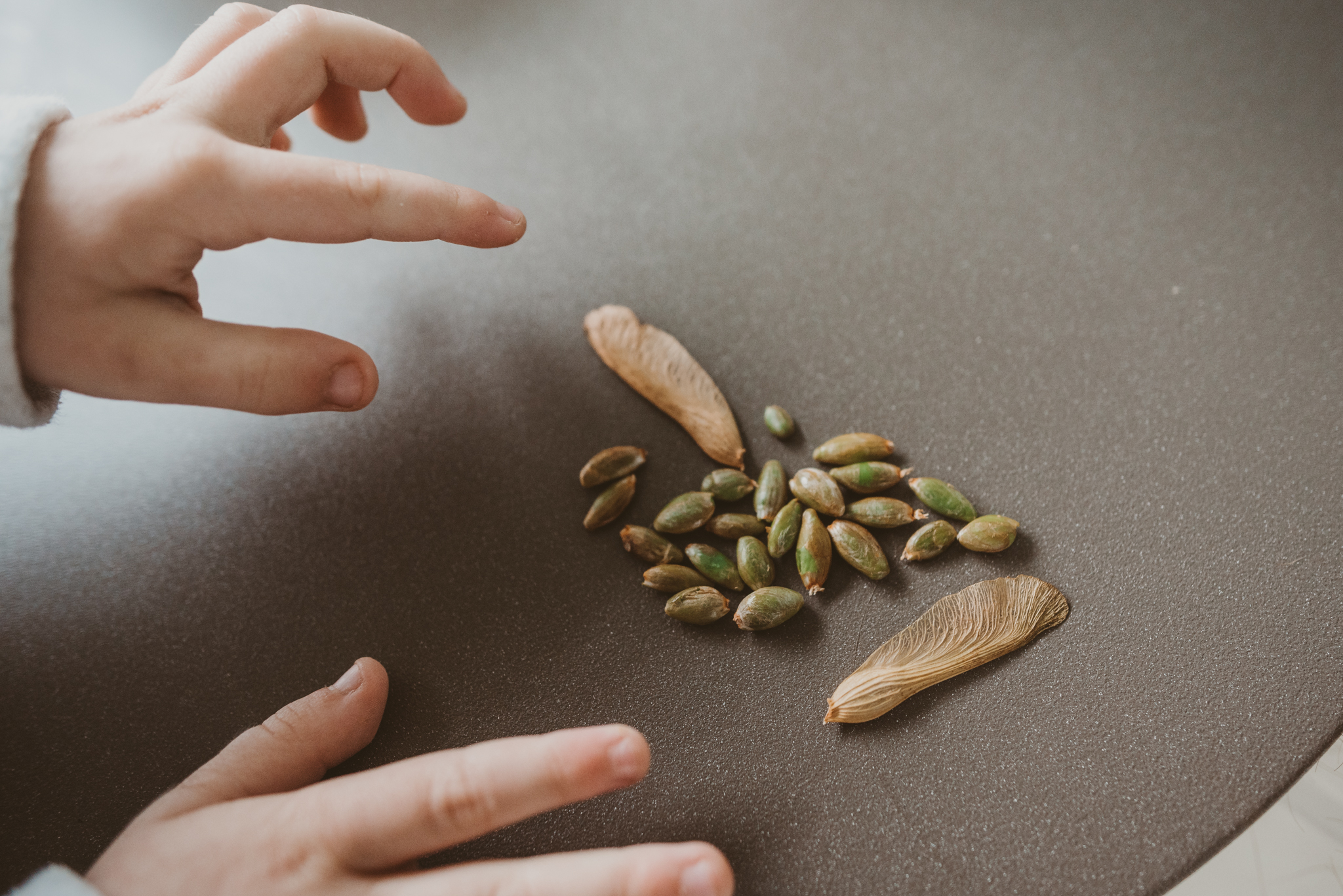 Maple leaf seeds.
Maple leaf seeds on a Monday morning were just the reminder that I needed.
My toddler and I had woken up and been faced with another forecast of rain. Rain. Again. I quickly did a mental flip through my brain's rolodex of indoor things to do in the area with toddlers worried about the forecast and how we would salvage our day. I poured him a bowl of cereal and asked him if wanted to eat outside on the porch and watch the cars go by as the rain started and stopped.
That's when he found them. Maple leaf seeds sprinkled all over our front porch. I remember them in my front yard as a child. Helicopters we called them as we would throw them in the air and watch them spin back to the ground. He brought one over to me inquisitively and I explained what they were as I peeled one open to reveal the seed inside.
I sat and enjoyed my coffee as I watched him collect dozens of the seeds and place them in a pile for me to unpeel. As I watched his excitement grow with his plans to plant them and leave them out for the birds to eat it was just the reminder I needed that these are the moments he will look back on. I'm sure trips to the science museum or summer hours spent at the playground will be woven in there as fond times he had as a child. But when he passes a maple leaf seed I hope he thinks of these simple mornings with his mom.
He didn't care about the foiled plans I had made the night before to go to the park and splash pad. In this moment he was a scientist, a naturalist, and explorer. In this moment he was happy.
Little moments matter.