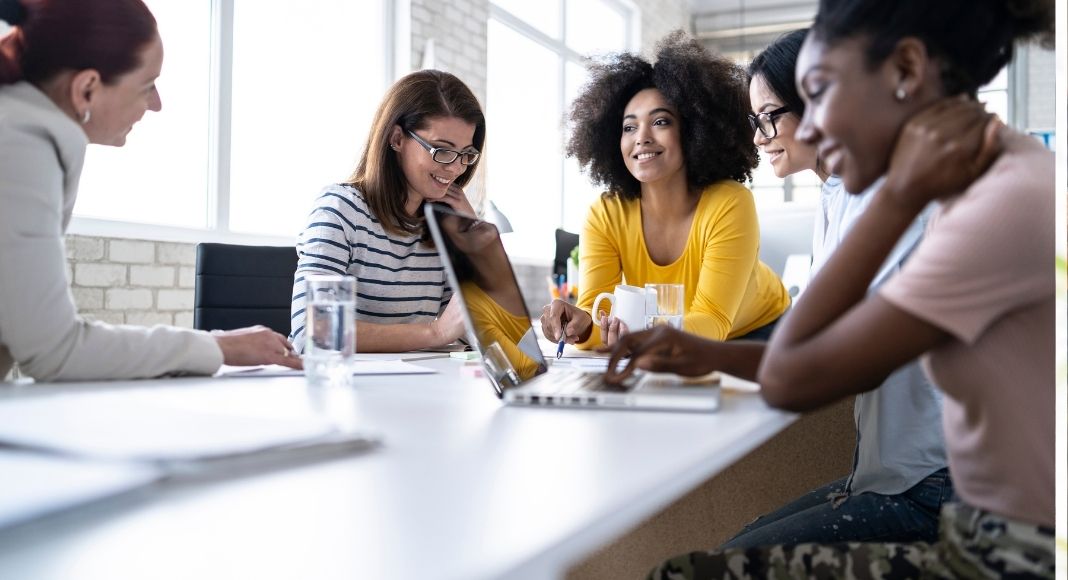 Book clubs. We all know them, many of us belong to them, and most of us do love them. But I'm here to introduce you to a new kind of club: Ladies Who Learn.
Several years ago, some of my friends were hanging around their Crossfit gym and the conversation turned to how talented one member of the group was with hair and makeup. She brushed it off as something easy, but the other women – who were baffled by curls and concealers – insisted she share all of her beauty secrets.
So the next weekend our group of girlfriends gathered together so our guru could teach us Beauty Basics 101. (Some of us consider freshly washed hair a style so she truly had her work cut out for her.) The night was filled with curling and flat irons, red and white wine, lipstick and eyeliner, cheese and crackers, and lots and lots of laughs.
Whether inspired by the copious amounts of wine or the wisdom being shared, my friend Jane had an epiphany. Every single woman in our friend group had unique talents. Yet so often a skill that seemed to come naturally to one of us felt difficult or foreign to the rest of us. Jane asked the group, "What if we applied the book club concept to learning and each of us took a turn teaching a skill?"
And, thus, Ladies Who Learn was born.
Since then, our group has covered everything from the practical to the profound. Some examples? Our friend who is originally from South Carolina taught Southern etiquette. One friend who works in marketing taught us about managing a digital identity while another who works in H.R. led a session on LinkedIn and resume writing. We've learned about wine and champagne tasting as well as how to effortlessly host a party. A friend whose family runs a farm took us out of the city on an adventure. Another taught the basics of car maintenance. Every holiday season we host a cookie exchange so we can share our favorite recipes. We've tried our hands at improv and bread baking. And Jane, who writes the best thank you notes, led us in a discussion on gratitude.
Over the years, our Ladies Who Learn group has gathered on more topics than I can remember. Some of the knowledge was fleeting (cough *car maintenance* cough) while some has resonated (looking at you, champagne!). But, beyond the actual skills, Ladies Who Learn has continuously reminded me of a very important lesson regarding the power of female friendships.
Because, as women, we almost always downplay our talents. This was even true for our group as the vast majority of us were initially baffled by what we should teach and uttered something along the lines of, "I don't think I have any special skills!" But, as soon as someone would say that, at least five women would immediately identify multiple areas where the friend excelled. It has reminded me that, not only should we be proud of our talents, we should surround ourselves with girlfriends who won't hesitate to remind us of just how awesome we are. There is truly nothing more powerful than a group of talented women who constantly cheer each other on.
So, with the hope of the pandemic's end on the horizon, I encourage you to consider starting your version of Ladies Who Learn. I guarantee there are women in your life who you can learn from and women in your life who can't wait to learn from you.