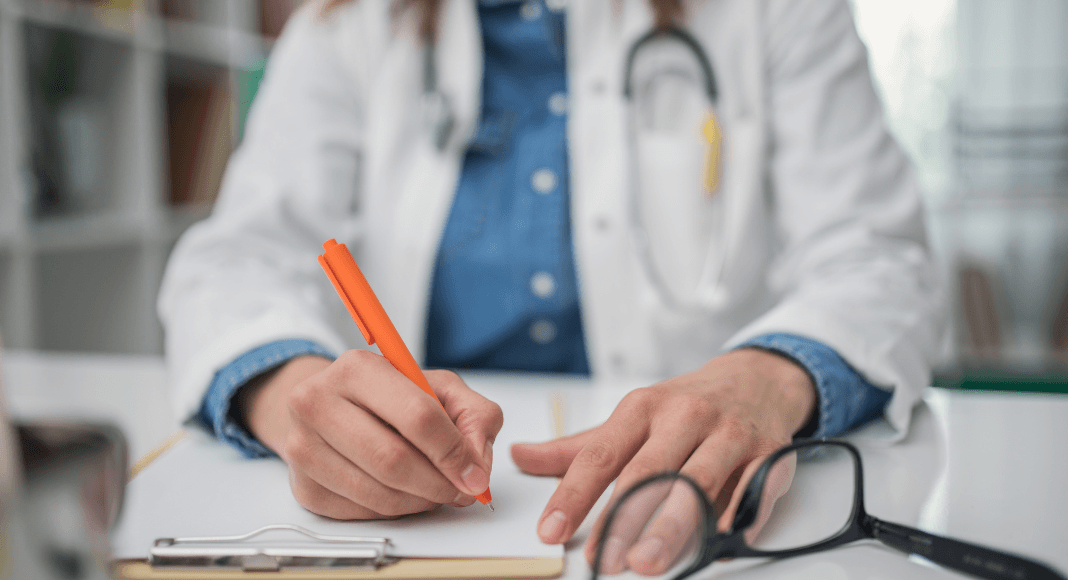 I am the official scheduler of my family. Admittedly, I'm quite good at it. I can see my and my spouse's respective work calendars and our color-coded family calendar without even checking an app. On any given week, my to-do list looks like this:
Schedule a follow-up appointment for Kid B
Schedule ENT follow-up for Kid A
Call the pediatrician for a physical therapy referral
Double check time of Kid B's dentist appointment next week
Be Home for dishwasher repairman
Pick out outfits for Family Pictures
Order Christmas Cards
You get the point.
Do you know what I discovered is rarely on the list?
Medical Appointments for ME.
Aside from my pregnancies and deliveries, I haven't been to the doctor for my own physical or mental well-being in 2+ years. This realization hit me like a ton of bricks. I started to ask myself why, which triggered the customary responses:
I'm slammed at work
Too much is going on right now
The kids have been sick
Initially, I was content with that response. After all, life is busy, and there is never enough time.
But as I talked with friends (who are also mothers), I noticed a trend – moms are constantly putting their medical needs on the back burner. A recent study found that a shocking 78 percent of moms put off their own doctor appointments because they are focused on caring for their family's health needs.
Mamas, what are we doing?!
Motherhood is not meant to be martyrdom. We must (and I'm yelling mostly at myself here) take care of ourselves. We must set a healthy example for our kids. We must acknowledge that our health needs matter and that making (and keeping) our appointments matter.
Because here's the thing—if we don't care for ourselves, then we won't be around to care for those we love.
So, I challenge you to open your calendars and get to scheduling those doctor visits, Mama! According to health experts, women should see their primary care physician at least annually. This is an ideal time to level set on your current health, address new health concerns, and seek guidance on how to best take care of yourself.