Hello, fellow Indy moms! I'm Andrea Resnick; an Indianapolis Moms fan turned contributor. I began writing for Indy Moms in March 2018, and I'm so happy I joined this awesome group of women. I also recently became Project Manager for the blog, and I'm thrilled I get to work with a team that feels as passionately about parenthood as I do.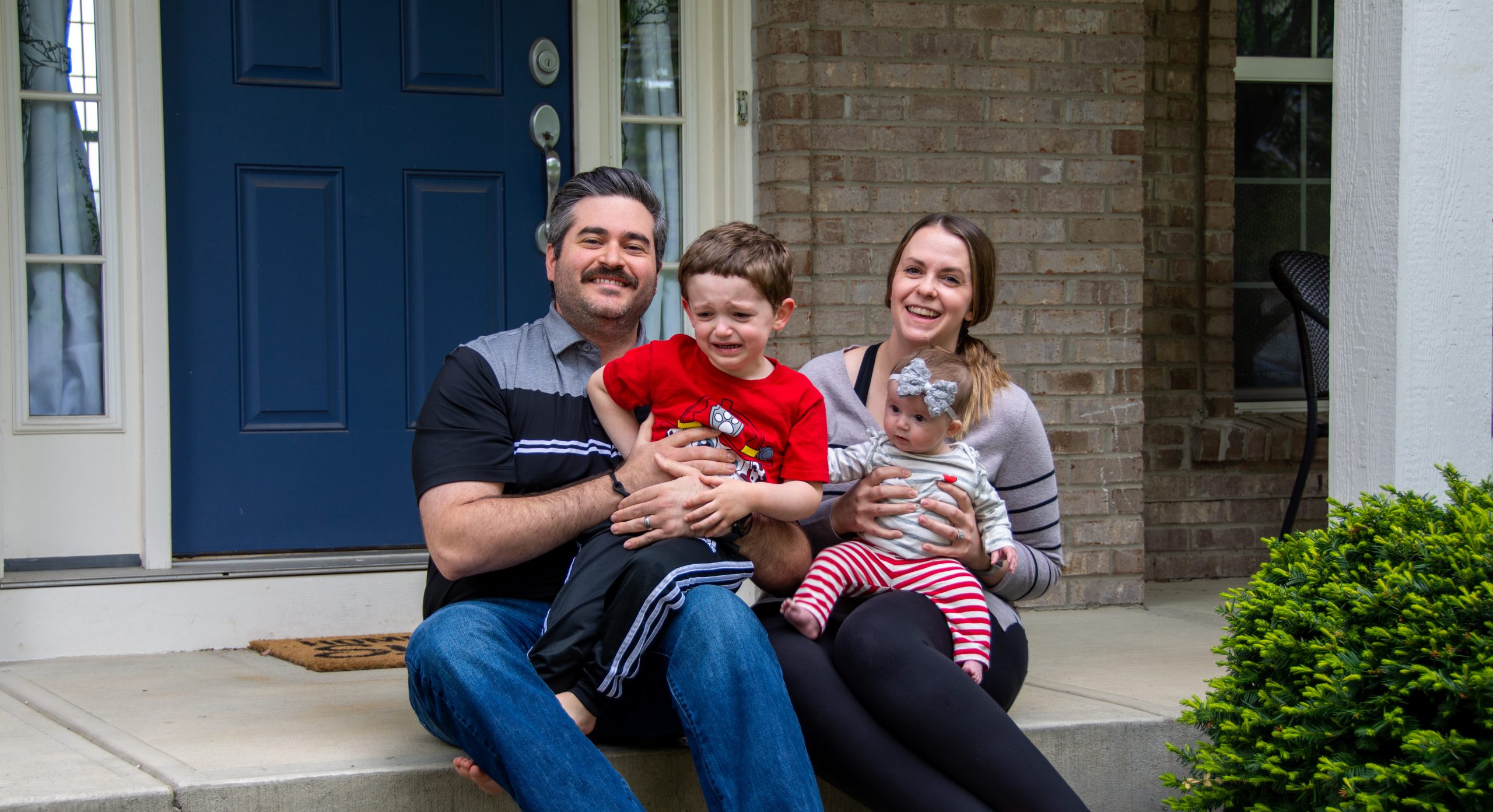 I was raised in a small town called Tipton (anyone heard of the Pork Festival?) north of Indianapolis and got my Journalism degree from Indiana University in Bloomington. My husband and I met my last semester at school, and eleven years later in what feels like the blink of an eye, we are living in Noblesville with our two kids, Jonathan (3 years old) and Sarah (4 months old), and an orange tabby cat named Charlie, aka Charbear kitty cat.
From an outsider's standpoint, my life looks pretty simple, but I do like to keep things a little interesting. A few fun facts about me:
I was born in Plano, Texas, but moved to Indiana (where both of my parents were raised) when I was two years old.
I was on the steering committee for the IU Student Foundation and got to handle the marketing and planning for the Little 500 in 2009. I still look back on that time as my favorite experience at IU. You know, besides meeting my husband.
I was born Catholic but converted to Judaism in April of 2014. Our families, though different religions, get along very well. We are lucky it worked out this way, as I'm sure this isn't the case for other interfaith families.
I had reconstructive jaw surgery in December 2015 to correct a severe underbite and crossbite. Looking back at old photos before my surgery, it always surprises me how different I look, but I'm so happy I did it.
I worked for eight years at an advertising agency but recently became a stay-at-home mom, in addition to becoming the Project Manager for Indianapolis Moms. I'm still not sure which one is more stressful, being a media buyer or a stay-at-home mom. Being a stay-at-home mom is a whole new ballgame. I also recently received a Certificate in Editing from the University of Chicago and hope to add "Editor" to my resume soon.
I have loved writing for Indianapolis Moms and don't plan on stopping anytime soon. There is always something to say about this crazy ride that is parenthood, and I love being able to connect with other parents and exchange experiences. Thank you for following along!