Hi, Indy moms! I'm Paige! I live in Westfield with my husband George, our two little ones, Lucas and Madelyn, and our two dogs. I live off my to-do lists (even if they are scrawled across six different places), and can usually be found with a cup of tea on its fifth reheat of the day. I live by the motto: help others, laugh every day, and snack often. 🙂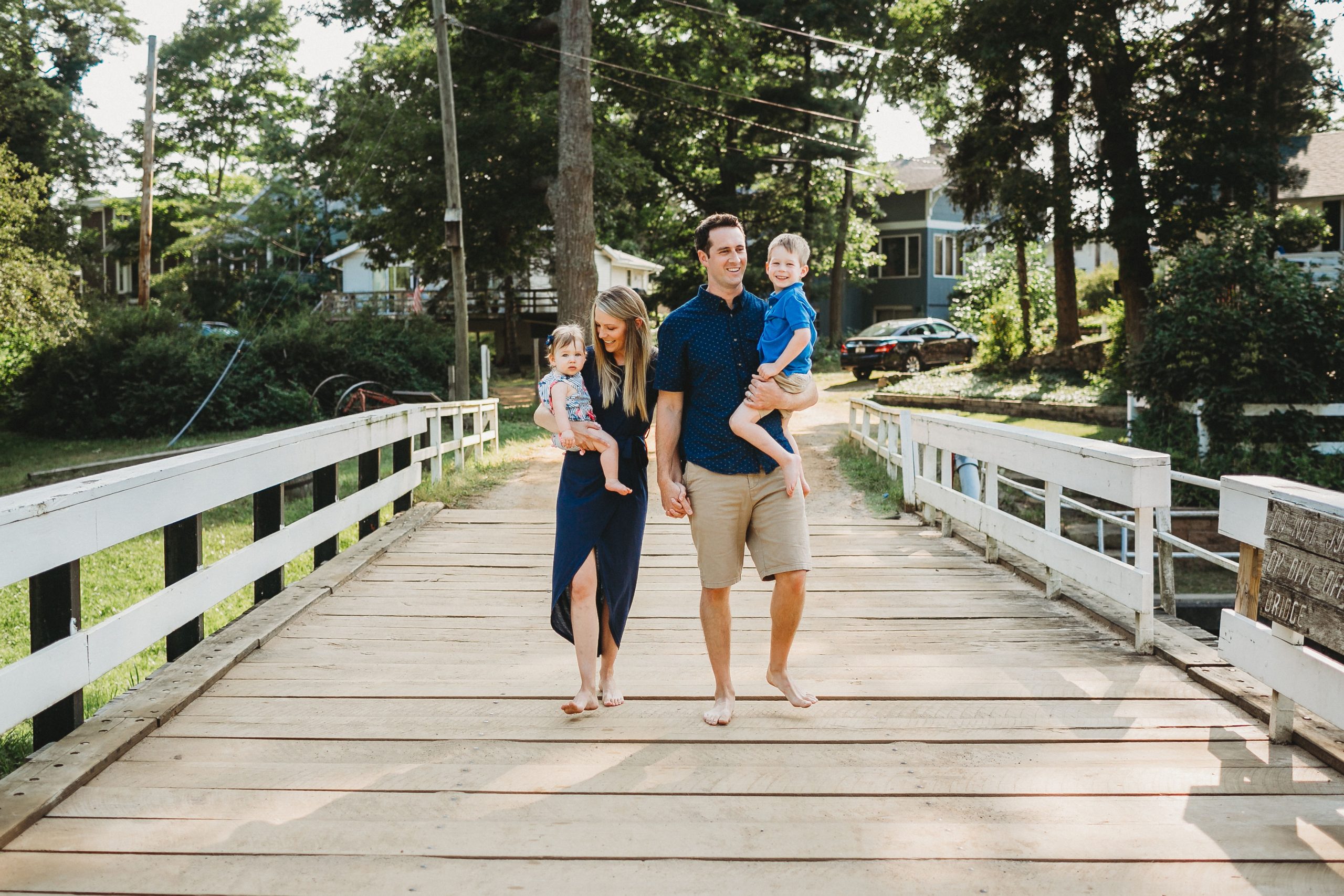 Along with being a contributor and the Events Director for Indianapolis Moms, I work full time as a program manager for a software company in Raleigh, NC. My husband is a software engineer at a tech startup and volunteer firefighter. Both my husband and I work from home full time, which has been a huge blessing for us. As a family, we love the north side and spend a lot of time outdoors, eating local, at the Indianapolis zoo, or visiting local farmers markets.
I spent most of my childhood in Noblesville, so I claim central Indiana as home. My family moved to Germany during my last two years of high school, and when it came time to apply for colleges, I just wanted to feel like I was coming home. I went to Purdue University (Boiler up!), met my husband, and we got married right after graduating. We settled into Westfield shortly after and have been here since!
My first internship during college was at a software company in Indianapolis. It was there I fell in love with the world of software and have never left. I've worked in the industry ever since and can't imagine doing anything else.
Growing up, I knew I wanted kids, but had never dreamed I'd be a working mom. After college, there was no doubt in my mind that this was the life for me. I love the challenge and interaction of my job, but nothing beats being a mom.
Being a mom has been an amazing adventure – not all shiny, and filled with lots of learning, a few surprises, and a healthy dose of humility – but nothing I'd trade for the world. I have loved watching our two kiddos explore the world, figure things out, and learn to love. There's no question that where I am today is exactly where I should be. It has been so fun sharing my journey with the Indianapolis Moms community.