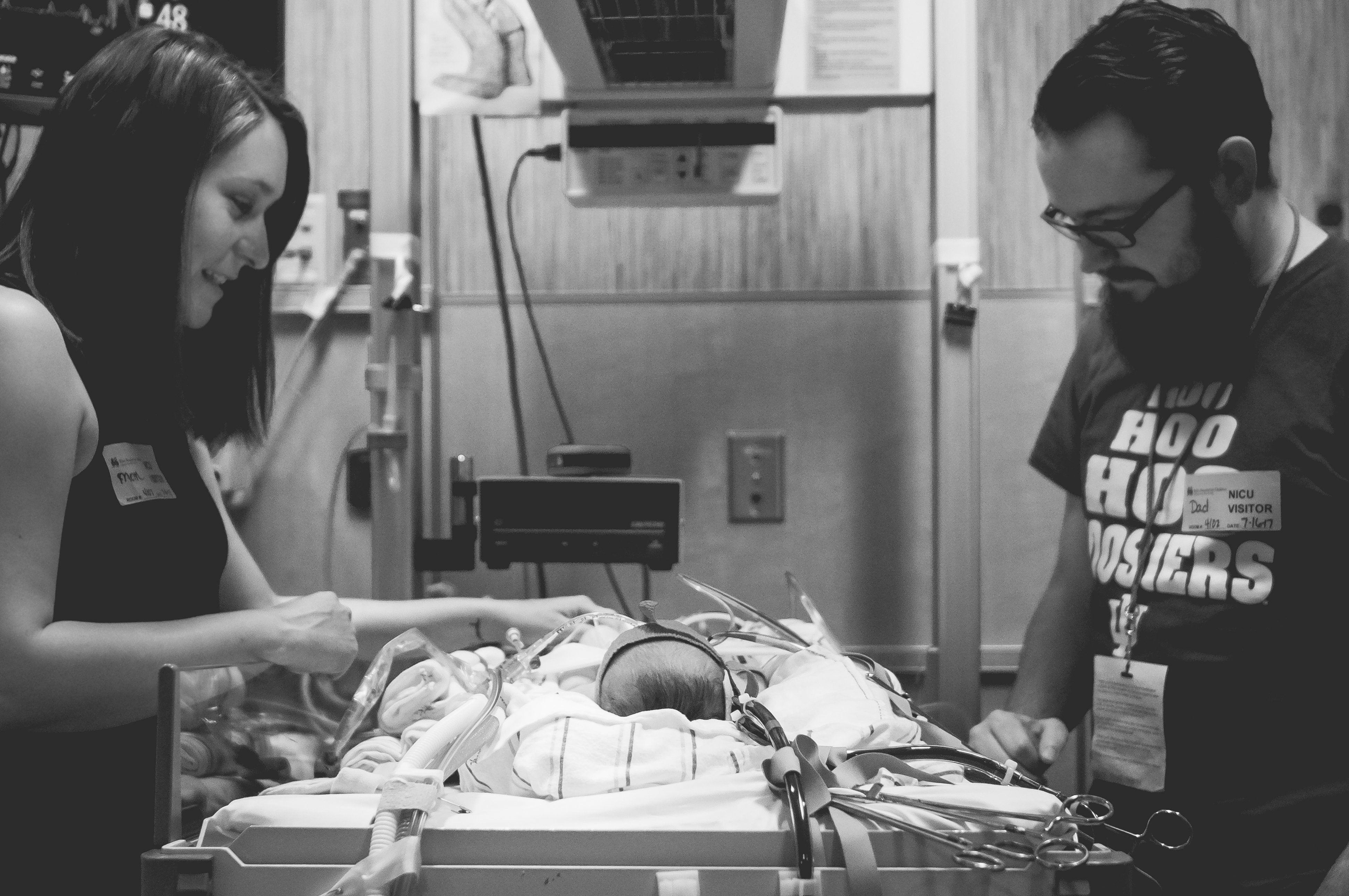 When I dreamt of my motherhood, I felt a baby in my arms, saw a closet full of tiny clothes and heard distant cries needing me – Mom. Motherhood was a going to be a beautiful, chaotic way of life.
Yet I never imagined motherhood being so hard to grasp. Years of infertility have a way of harboring doubt. So when we became pregnant through IVF, I was excited, hopeful, but hesitant. None-the-less, my motherhood journey had finally begun.
It was at our 20-week appointment when we learned we were having a son, Reid. We had a few minutes to take in the excitement before we saw it in the doctor's eyes and fear set in. Reid was diagnosed with a severe Congenital Diaphragmatic Hernia (CDH). For the next 3 months, hours of my motherhood were spent anxiously waiting in ultrasounds, MRIs, and doctors offices.
Motherhood worries.
My husband, though, he was hopeful. If I'm honest, there were times he carried all the hope. Through this, he encouraged me to celebrate. My motherhood was not going to be defined by CDH. My son's life was more than a diagnosis. In between doctor's appointments, we celebrated Reid's life. Family and friends showered him with gifts, I felt him kick, we sang him songs, and we took long walks as a family.
Motherhood celebrates.
On July 11, 2017, I gave birth to Reid. When he was born, we knew he would be very sick. He would need life support and surgery was the only option. In the moments directly following Reid's birth, as I watched the doctors take him away, the indescribable pull of motherhood began to way heavy on my heart. I knew in that moment he was ok, but I did not know for how long. He needed me, and I needed him.
Motherhood knows.
It was in the NICU where I experienced what most would consider motherhood. It is where I watched my son have a beautiful little life – full of love and family. We sang songs to him, read him books, celebrated his achievements, and made some of the toughest decisions a parent will ever make. Every day we fought despair and clung to hope. In it all, his eyes brought us joy and the grasp of his hands gave us comfort.
Motherhood hopes.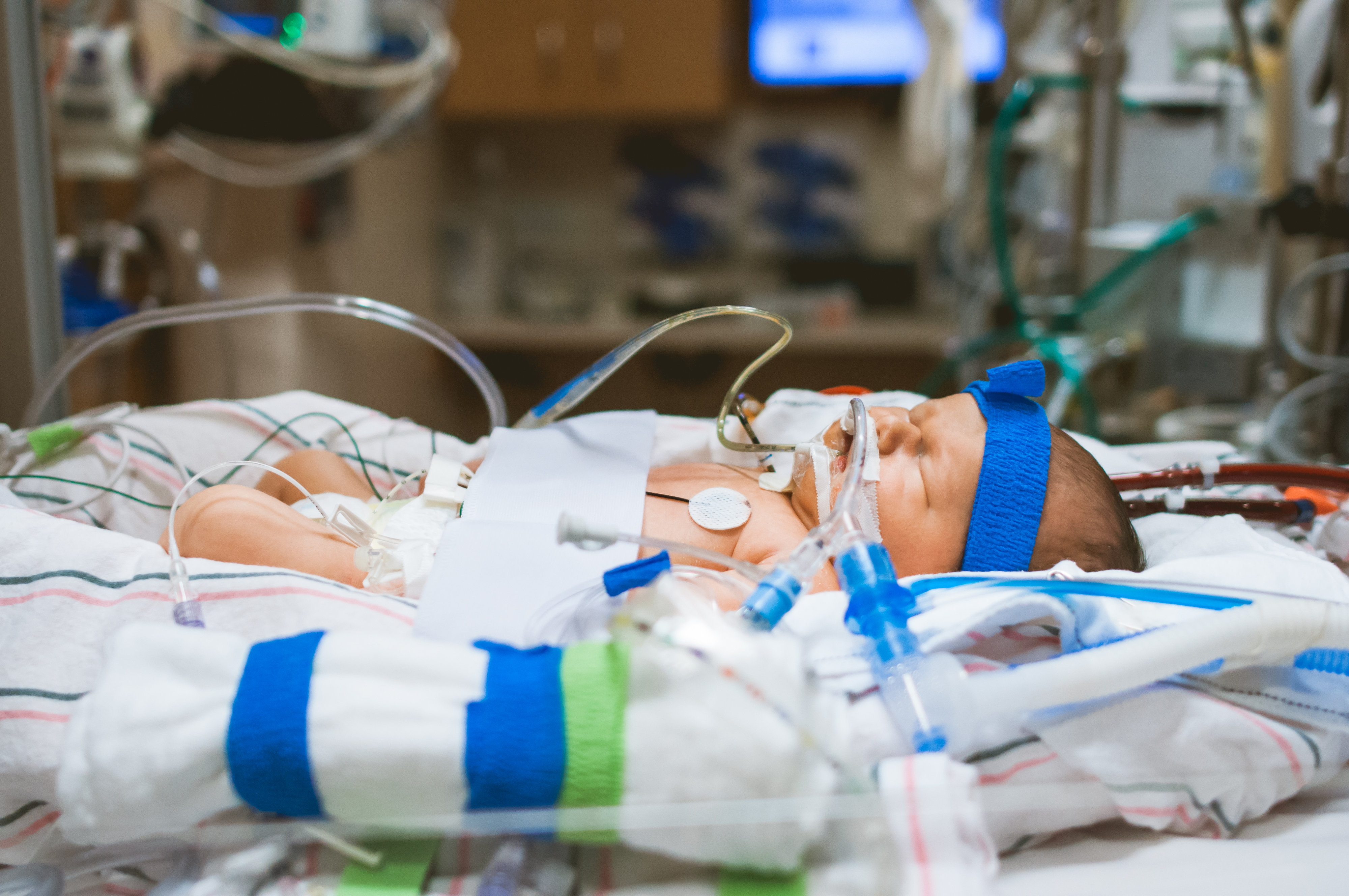 For sixteen days, we held onto hope that he would come home. I was strong because I had to be. I was brave because Reid was brave. But when it was time for him to come off of life support, we knew. Our hope morphed into mourning. Over the next 12 hours, we would hold our son for the first and last time. As I said goodbye to him in my arms, we shared our past, present, and future. We comforted him in his pain. We told him that he was going on an adventure where he would have peace. Not to fear, for he was in good hands, and we were right behind him.
Motherhood comforts.
Letting him go was the hardest thing I have ever done. The days following his death I was numb. Grief has a way of making you feel every emotion at the same time while feeling nothing at all. My family and friends overwhelmed us with support and love. For me, I needed rest. I rested for months waiting for my body to heal and for my shattered heart to begin the arduous task of mending.
Motherhood rests.
Two years later, waves of grief continue, but more than that, my love for Reid grows. While my body still aches for him, I see him daily in who I am becoming. Today, my motherhood isn't what I had dreamt. I am not chasing a toddler or deciding on preschools. But, I do love him fiercely, and I am proud of him daily. He changed me – Reid made me a mother.
Motherhood loves.
This post was shared by guest writer Jamie Le Sesne Spears.