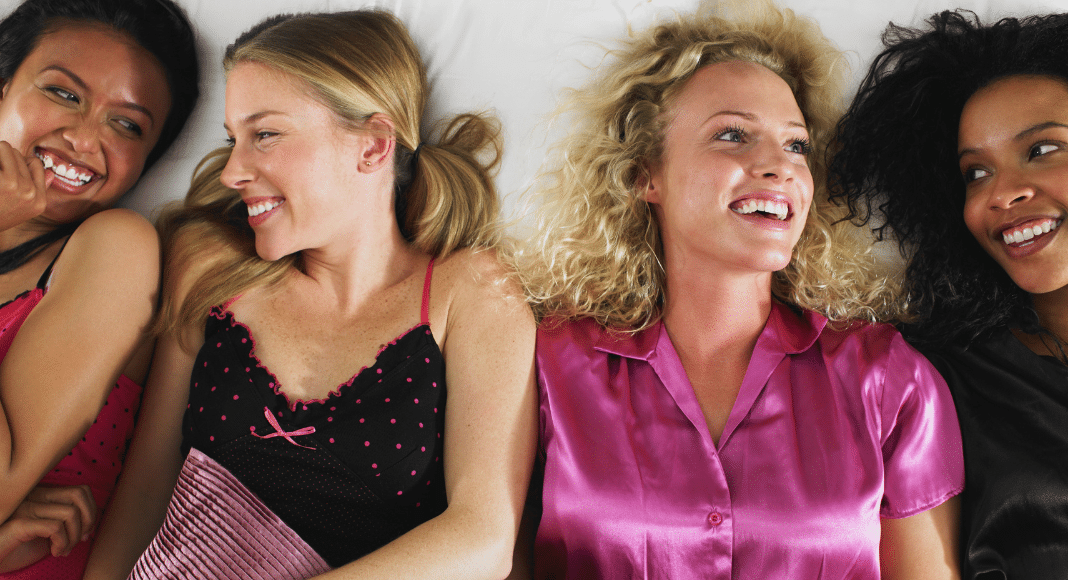 I absolutely love Mother's Day, but not for the reasons you may think. Like every other mom, I love the ceramic ring holders and the hugs. I love that there will be a "Get to Know My Mommy" picture where both of my children say that my favorite food is spaghetti. (When it most definitely is not.) I also love the opportunity to celebrate my own mom because she plays such an intricate role in our lives. However, my favorite part of my Mother's Day celebration is the gift from my husband – the gift of a break with an adult sleepover.
Each year, my husband gets me a hotel room so I can have a much-needed break for myself. Some years I have had entire weekends all alone. But last year, instead of the weekend of solitude, I decided to kidnap my closest friends because I figured they deserved a break too. It was the most fun that I had in two years because I was able to take a break and share it with my friends.
As I have said for years, mothers don't need a lot. Like puppies, we have learned to survive from water and little food. Yet something is refreshing about knowing that after a year of caring for everyone's needs, I get some time to myself and can take my friends with me. However, slumber parties as adults are way different from when we were younger. As moms, we don't need that much to be entertained, but there are a few things to keep in mind when planning your much-needed time away.
Here are a few suggestions to make your Mother's Day Adult Sleepover a success:
Plan Ahead
Mother's Day weekend is a busy weekend, so I give my friends plenty of time to plan to make sure they can attend. Get sitters secured, tell partners not to expect us home, and make all the reservations. Things come up, but always give plenty of time.
Make It Welcoming
Yes, we are all busy. Start the friend text thread and send fun gifs or reels to keep the excitement in the weeks leading to your slumber party. It's better than the text that says, "Come pick up Timmy. He has yet another stomach virus." More like, "I got the wine. Who has the vodka?"
Small Tokens and Hand Written Notes
No need to spend money on expensive gifts. I always get journals or pictures, write a note on the back, and give it to them when they first arrive. Personal tokens are so much more meaningful.
No Agenda
Listen, our lives are so "overplanned" because it has to be. We have families. But this is a night out with your friends, so no agenda is necessary. Need cocktails? Bring them. Need food? Order room service. Want a nap? Take one. Let the evening fall as it may.
This idea of an adult sleepover may not work for everyone, and I get it. However, I need a break. We all need it, but maybe we're afraid to ask for it. Take this as your sign to take the necessary break. Whether it is Mother's Day or a random Saturday in September, grab your friends and wine and shut the blinds, mama. You deserve it.
Happy Mother's Day!