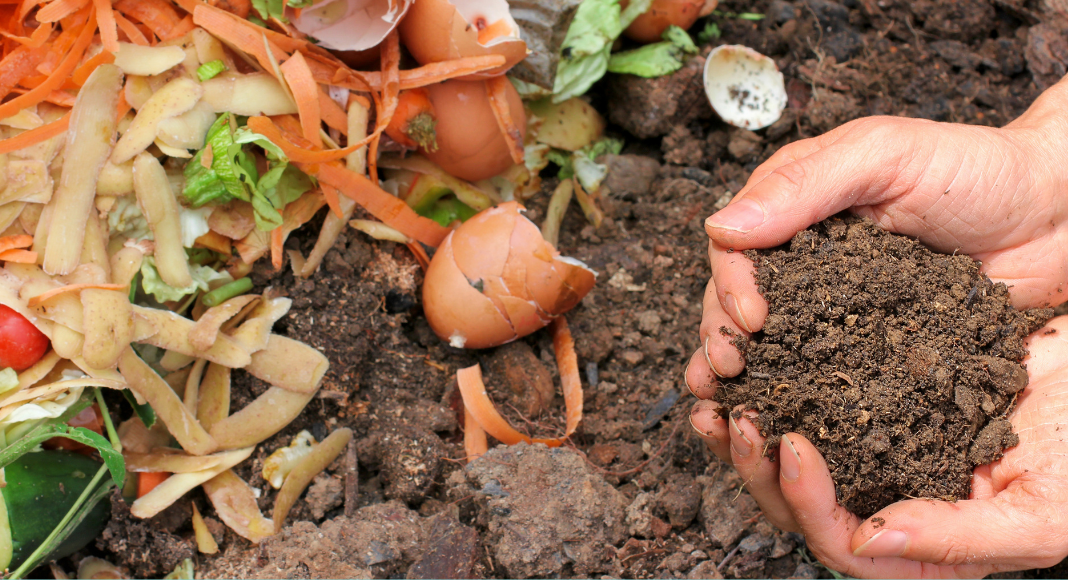 Once upon a time, I tried to create my own compost bin. I was tired of seeing all of the fruits and vegetables that went uneaten in the black hole that is my refrigerator's crisper drawers go into the trash. I googled, I "Pinterested," I made a pile, I bought the worms! Then I fought with my dogs for the next month not to eat all of the decaying vegetables tucked in the back corner of the yard. My husband declared that my compost had to go. Thankfully a friend posted about RE317 on her social media, and I learned that I could outsource our composting! I am so excited to introduce our Indianapolis Moms community to RE317 and share one mama's story of how her small business impacts how local families compost. Read our interview below!
Can you introduce yourself to the Indianapolis Moms community?
Hi! I'm Nicole, the founder of RE317 Composting. I've been married to my best friend, Jeremy, for 16 years. We have two daughters and two Great Dane fur babies. We moved to Westfield six years ago and love it here in Central Indiana. I have a business degree, an MBA, and before RE317, I was in healthcare marketing and owned a fitness performance facility. But my passion has always been for the environment. So when I got the opportunity to do something new, it was only natural that my journey led me to starting an environmentally focused business.
What is RE317?
RE317 is a food scrap recycling service (aka composting) in Hamilton County. Many people feel bad about wasting food, so our services make it easy to keep it out of the trash and help the environment. Our customers get a RE317 bin to fill with their food scraps & other compostable household items, like paper towels, egg cartons, shredded paper, and so much more. Then we pick it up and turn it into compost, which is essentially an all-natural fertilizer. Customers get compost back each year to use with their own plants and gardens. Our goal is to make composting easy so people can feel good about helping the environment and save time to do other things in life.
What was your inspiration to start RE317?
I started composting for my family years ago because I felt awful throwing food in the trash, especially after I learned that food doesn't break down in landfills and negatively impacts the environment in a big way. For example, it can take food over 20 years to decompose in a landfill, and it creates methane that whole time.
Then as I composted for my family, I ran into so many challenges – the wrong ratio of materials, it took extra time cutting things into smaller pieces, I couldn't compost several items in a home system, I ran out of room quickly because we eat so many fruits & vegetables, HOA rules, and then after two years, I got only a teeny bit of compost (less than 1/4 of a bin!).
I saw those challenges, plus wanting to do something tangible for the environment, and being even more inspired after watching Kiss the Ground, as signs telling me that I needed to help people compost and learn how to care for the planet.
What are your "big dreams" for RE317?
One of our big dreams is to make composting the norm and change the narrative in how we (as a society) think about the environment. We want more people in our community to be aware of why composting matters and actually doing it within the next few years, whether it's on their own or with a service. There's definitely a growing group of amazing people making environmental habits a higher priority, and the passion we've seen is truly inspiring. We want caring for the environment, like composting, to be talked about as much as cleaning services, coffee drive-thrus, and nail salons!
What is the craziest thing you have found in a compost bin?
Ladies sunglasses, which definitely weren't compostable. Nobody's claimed them, but I bet they wouldn't want them back anyway. Hopefully, that's as crazy as it gets!
We have been customers of RE317 for almost two years now. We pay a small monthly fee and set out our compost bin every other week. Not only will Nicole compost our daily food scraps like banana peels, coffee grounds, and eggshells, we have been able to use her services to compost our pumpkins in the fall, our Christmas tree, and all of the household plants I've managed to kill in a given year.
On a personal note, Nicole is an amazing woman and asset to our community. She spoke with my Girl Scouts about composting and helped them create a countertop compost container. She is always available to answer my "Is this compostable?" messages and educate me on why or why not. Utilizing her services has been a great learning opportunity for the entire family! If you are looking for ways for your family to make an impact this year on Earth Day, check out RE317 and see if it's a good fit!