I found out I was having a daughter in July 2015, and I seriously dreamed of that day. I am all things feminine, and the thoughts of bows and tutus ran through my mind. There would be dresses, she would be my absolute side kick, and I could teach her about self-care and feminism. She would be compassionate, caring, and make a significant impact on society. Much like my mother's expectations of me, I had high hopes for my daughter. Weslie Vivian Beaven was born on December 14, 2015. She came into the world five days late, after 25 hours of labor, and made a silent but powerful entrance. This would set the stage for the next two years of our lives together.
All of the above sentiments are true. Weslie is truly my sidekick, my rider, always willing to adventure with Mommy. She is my fashionista, never willing to leave the house without having the best outfit and hair placed perfectly. She is caring; when I've had a visually hard day, she comes up to me and asks, "Mommy, are you alright?" For all intents and purposes, she is a dream. But, there is also the side of Weslie, like myself, that can come with discourse.
Energy In, Energy Out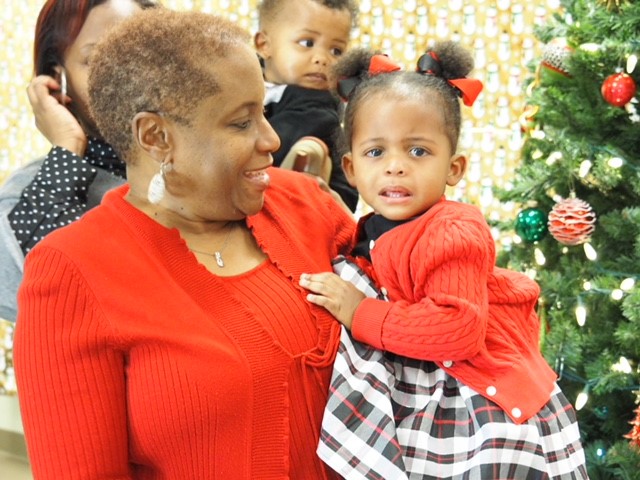 My mother chuckled when she found out I was having a daughter, and said it was such a blessing that she was here to see my daughter and I interact. Why? Because she is an avid believer that the energy you put out when you are young comes back to you in your children, both good and bad. Although I was not a misbehaving child, I had opinions, I was mouthy, and would not stop until I was heard (I know, such a joy for my parents). My prayer was that my daughter would have convictions, but I would rule the roost.
Oh, how wrong this theory turned out to be. As my daughter has grown older and her vocabulary develops, I have seen both my best and my worst traits (clutches imaginary pearls). Although she has conviction and is full of fire, there is somewhat of an icy side to her when she doesn't get her way. For example the other day she said, "Mommy, I am not eating that for dinner, you know better."
Weslie is outgoing. She lives for the spotlight and doesn't shy away from attention. When the attention is taken away from her, though, she can get pretty upset. In the mornings, she only wants to wear what she wants to wear, which leads to arguments, and pretty cold trips to the sitter's house in the morning. Much like Weslie, these are the things that my parents complained about during my childhood, and I shrugged them off when my parents brought them up. Now I have to deal with them in my daughter, and she's only two.
Looking in a Mirror
Don't get me wrong, my daughter is just as much of a lover as she is a fighter. She gives the best hugs, and has the absolute best nurturing spirit. When people say she is my "mini me," I smile and clinch my teeth simultaneously, because many of my not-so-great qualities have cost me with some of the decisions I have made. Having Wes has made me be reflective in my behaviors and actions. I want to see her be her absolute best self, so I am much more careful and intentional when I speak. My husband contends that Weslie is definitely my daughter, not just in personality, but in spirit as well. I am eternally grateful I get to take this journey with her… even if it's sometimes like looking in a mirror.