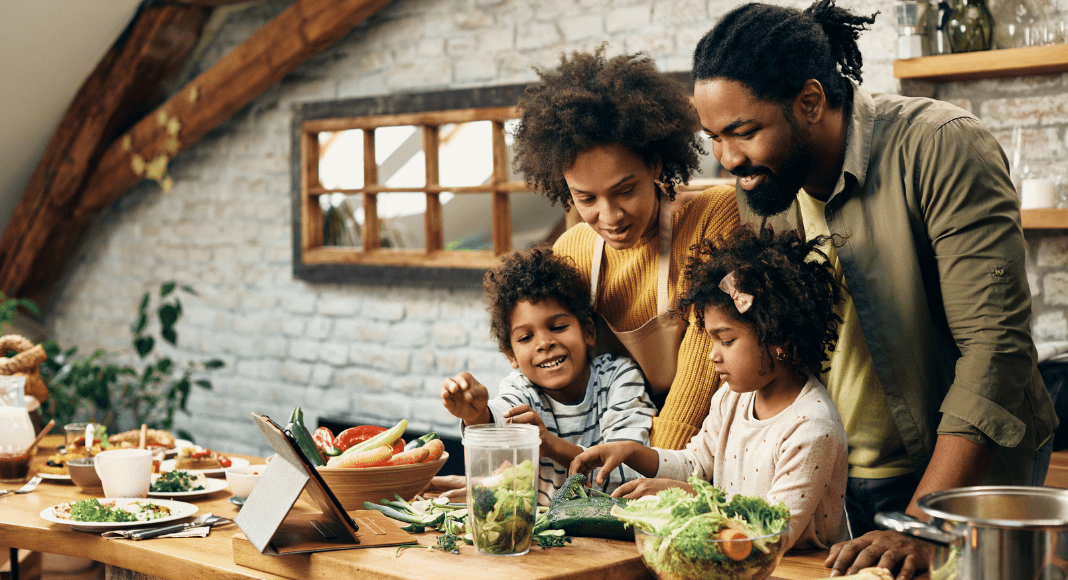 Food connects people and generations. Having people around a table of food creates an opportunity to deepen relationships, while creating meals together creates the opportunity to make memories. The older I get, the more I realize that there's a time for simple and easy. And simple and easy can be good. Simple and easy can create sweet memories.
I enjoy beautiful cookbooks, cooking blogs, and quick Instagram recipe reels. At one point in my life, I hosted monthly and seasonal potlucks and loved making in-depth recipes and connecting with people. Food often connects people. I took cooking classes while I traveled through France and Italy. I even hosted an after-school cooking club for my middle school students. I actually enjoy making food. I enjoy the connections that making and eating food together can create.
But I now realize that after having three kids in four years, I have very little time to cook, and it takes way too much time and mental energy, which makes me think of my grandma.
My paternal grandmother loved convenience cooking. She was raised by a single mother during the Great Depression, and I'm sure things were rationed within her home while she was being raised. When she had her own children, she and my grandpa worked at a school and had a meal plan as a perk of their teaching contract, so they'd often eat in the campus cafeteria. When I remember my grandmother's food, I don't remember any secret recipes. I remember dinners that were easy to create, yummy snacks and desserts. Simple and easy, but they gave sweetness during our time together.
In her later years, from what I can remember, my grandma enjoyed a good frozen meal or boxed mashed potatoes and a sweet dessert. She may have cooked more home-cooked meals when she was younger, and she did have some more involved recipes that she'd create every once in a while. But most of my memories of her are after my grandpa passed away, and convenience food and easy recipes made her life easier. I mostly remember pimento cheese sandwiches, fresh lemonade, ice cream sandwiches, root beer floats, and Jell-O or pudding desserts.
I grew up in South Florida, and my grandma didn't live that far from us. But unlike us, she had lemons, oranges, and grapefruit growing in her backyard. So they were always treats when I visited. We'd pick lemons and make lemonade. She had a system of freezing the lemon juice, so she always had fresh lemon to add to sugar and water to create fresh lemonade. A simple recipe that adds to the memories of being at her house.
Even though these foods were easy to create, they were fun to create with her. Most took less than five steps, so it didn't seem stressful. At least as a teen and preteen, I never felt like I was a bother when we made something together. And looking back, I really enjoyed those times together–a meal or snack and playing a game or just spending time together.
With a five, three, and one-year-old, I try to remind myself that recipes can be simple and easy and still create memories. So, I've wanted to opt for the most straightforward recipes or the premade sugar cookie dough to make it easier and less stressful so the kids can participate and enjoy it. Maybe when they're a little older, we can make fancier recipes like homemade macarons, but for now, the store-bought sugar cookie dough is working great!
It's only been since her passing in 2014 and after having my first kid in 2017, that I've often come back to the thought that simple and easy can create sweet memories.