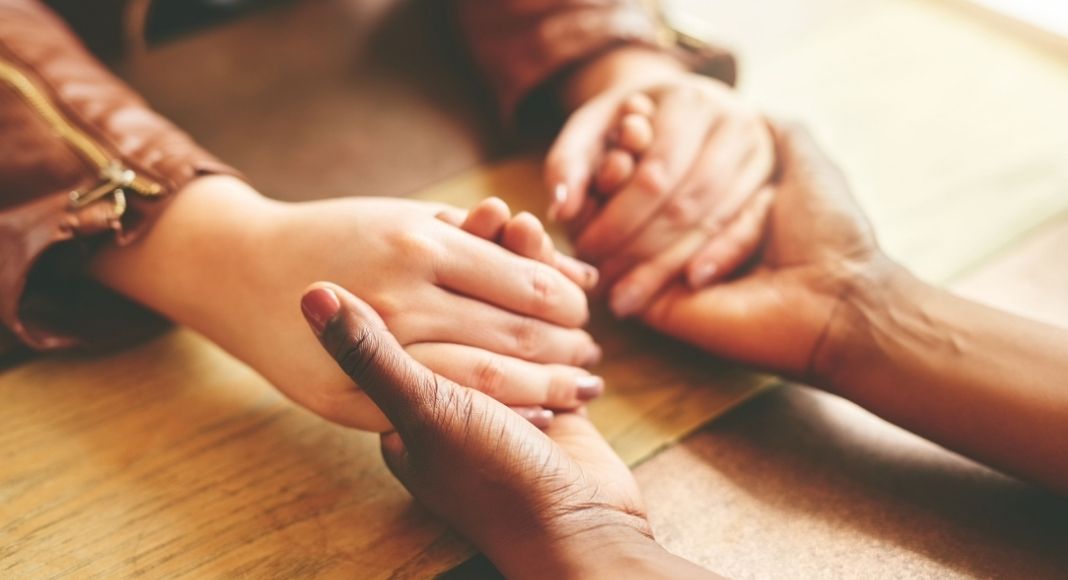 I was about seven or eight at the time. When my mom would turn into our neighborhood I would beg her to pull over and let me drive the car to our house. I could barely reach the pedals, definitely did not understand the amount of pressure to place on the accelerator or brake but I wanted to drive the car just like my mom. Remember, this is the time where seat belt-less "who needs to lock the front door at night" parents of the 1980s threw caution to the wind and did not bat an eye when their third-grade daughter wanted to steer their most expensive possession.
So I would climb on my mother's lap while she cranked her seat back. I would smile and off we would go- my hands at ten and two – a proud grin on my face – and my day complete. I would make it to my driveway and get out of the driver's seat like I had won the Indy 500.
That was when the days were simple or at least they seemed simple-when I was lost in the normalcy of my padded only-child existence, like when we'd go to the doctor's office (where they filled out your vaccination records in pen and paper) for the well-child check-up.
The pediatrician that had known me since assisting me out of the birth canal would ask the routine questions,
"Well, she looks great. Any concerns today, Mom?"
And with that, I pause. As a mother now, I pause.
Do we know what a privilege it is to be able to say no, I don't have concerns?
The biggest worry you may have that day is if you are making the right decision to do all of the vaccinations at once or space them out, is it too early to start potty training, or what cream is the best for diaper rash.
What a privilege it is to only have to Google "best home remedies for a cough" and not "current clinical trials and findings on psychiatric medication dosages for children under five".
What a privilege it is to pick a preschool based on the rigorous curriculum, its STEAM focus, the proximity to your favorite Starbucks (No, seriously), or its nature-themed outdoor learning classroom. Instead, I'm over here scanning the building for exit doors and determining how close they are to the highway if my child decides to make a run for it. I am asking what training the staff has in de-escalation techniques or how deep their understanding is of working with neurodiverse children with trauma. Academics always came last.
When the world is designed for white, able-bodied, neurotypical children to thrive, you magically inherit a mansion filled with colorful collections of pamphlets of where to go, the best schools to attend, the ever-changing list of all the millions of specialized summer camps to send your child off to, which parent-night-out carefree drop off you will be engaging in that month, the best new toys on the market, and where to vacation.
Do not mix my words. Parenting is the hardest job on the planet – diagnosis or not.
But you have options. It just means you will have options. Always.
Let's go back to the doctor's question,
"Any concerns today, Mom?"
"Where do I start?", I reply with tear glossed eyes while opening my labeled accordion file.
I've stopped counting how many referrals my pediatrician has placed for specialists. There are developmental pediatricians, geneticists, psychiatrists for medication management, blood work to monitor medication, psychiatrists for therapy, psychologists for medical testing, psychologists for educational testing, evaluations with teams to determine which specialists you require and what types of therapy would fit your age and needs of your child, sleep studies, diets, and the dairy debate. Then as the labels come you start to look at outside occupational therapists, physical therapists, dieticians, RBT'S, team supervisors, and BCBA's. You research every applied behavior analysis center within a twenty-mile radius.
Fitting all of this on a calendar is almost impossible at times. There is the paperwork, the individualized educational plans, the behavior plans, and the waitlists. There are the hoops, the research, the Zoom meetings, the phone calls mid-morning, and the email conversations.
You tell your child's story over and over again just like you hear it over and over.
I cry constantly. I do not think this is a bad thing but it is how I process the here and now. I cuss. I yell. I have learned the critical component of making heartfelt apologies to your children when you make a poor choice. And, God how I have begged for forgiveness.
There are no breaks. I block. I move. I shield. I restrain. I watch my child's challenges take over their reasoning abilities, treating me as an enemy, breaking me a little more each time. I am in a constant stage of movement and vigilance to maintain the safety of all of us – from dawn till bedtime.
People I love get hurt in my house every single day. Every single day – by objects, by words, or by physical use of the body.
I live and breathe and make decisions on edge. I am unsure who will emerge out of that bedroom door in the morning and what they will demand out of me that day and how their disabilities will present themselves.
I love with a determined and passionate love through all of the pain. I love on the easy days and I love on the hard days.
On the unbearable days, God gets me out of bed. That's the only way to explain it.
You know your child is hurting. They are hurting because their behavior is telling you they are hurting. All behavior is communication. There is no combination of words that I can place together to describe the helplessness.
You remind yourself that this is not about you. You have read that over and over but believing it is another challenge. You have to believe it has never been about you. You hurt with them, for them, and because of them. Either way, your soul will hurt.
Your family will have discussions that other families will never have. They will not understand your choices but you tell yourself again you will choose what is right and not what is easy.
You take data of the side effects of each new psychotropic medication you eventually give in to. You see it working and then you see it not working. You read the side effects. You take data on those side effects. You wean. You try a new one. It is a disaster. You immediately stop it. You are in constant contact with your team of medical professionals and EVERYONE has something new to try, new to say, or another specialist to try.
You will get lost in what the normalcy that is and in the loss of the normalcy you expected. Parenting is never what you expect it to be.
You will find yourself constantly focused on what your child is NOT ABLE to do and not what they CAN DO.
You will get lost in the "this is all there is" and "it will never improve" and the "is this even working".
You start to introduce your child to their current story and not the one that is being written.
And on the darkest of darkest days, the voice in your head tries to tell you that you aren't strong enough, educated enough, or worthy enough to even be the Mother in the story.
That is a lie. Biological, Foster, Adoptive, or Kinship – You are supposed to be there – In the easy, the hard, the unbearable, the unknown, and the helpless cycles.
So maybe our job, for right now, is to just steer for a while because that's all we can do.
And always take it from Glennon: "I wake up and I care the most amount. And then — at some point — I put it all away…I forget it all. Then I go to sleep and wake up and begin again. Begin and quit every day! Only way to survive." – Glennon Doyle
Steer. Ten and two, Mama. We are going to make it after all.