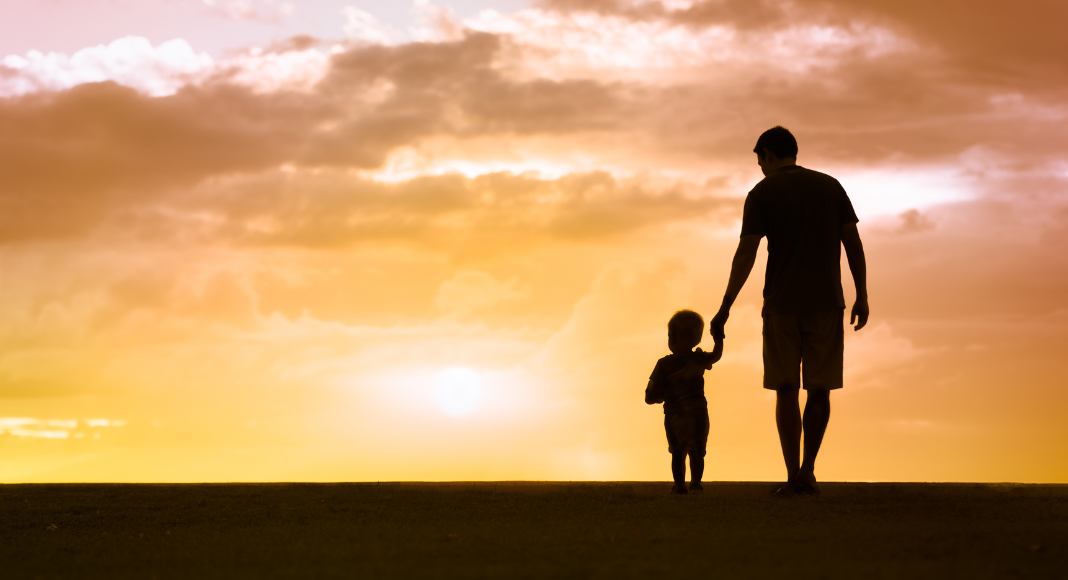 My husband recently traveled for work. Although this wasn't the first time he's traveled for business, it was the first time since having our second child. In the weeks leading up to his trip, I thought about what it would be like to be home with the kids for five days by myself. I felt the anxiety rising as I thought about everything that could happen while he was away, but I tried my hardest not to focus on the future. I reminded myself to be in the moment. I remembered that worrying about tomorrow would not be helpful. I prayed and friends prayed for me. I told myself, "I can do this. Everything will be alright." We would make it through the week without dad.  
The day finally arrived. When he left for the airport that Sunday night, I felt the atmosphere in our home suddenly shift. It felt too quiet; each room was a little more empty. His absence didn't just affect me. My kids felt it too. They missed their dad so much. 
At home, I took care of the kids, completed my regular household tasks, and did everything my husband is usually responsible for. In the midst of it all, I found myself becoming wearier as the week dragged on. I was tired from the sheer load of doing it all, and I wasn't sleeping well. Let's just say it all made for one long week. When Friday came, to say we were all excited for dad to return home is an understatement. The week went relatively smooth, and we survived, but I was looking forward to a little break and some much-needed time to myself. 
Imagine the shock and frustration when a few days later, my husband tested positive for COVID-19. I was immediately thrust back into solo parenting, quarantined with two kids for five more days. Luckily, it was the first week of summer break, so we didn't have too many commitments or plans to cancel. We slept in, stayed in our pjs, read books, enjoyed lots of screen time, and pushed through. 
The week without dad, which suddenly turned into almost two, taught me a few things.  
My husband's presence matters for my kids.
My kids missed their dad fiercely. They reminded me of that every day, multiple times a day. Certain activities and even sounds would trigger a desire to see or hear from him. When they got to talk to him, I noticed a shift in their energy. I realized that when he's home, it's easy to undervalue his presence when my kids constantly call out for me, but my husband's absence showed me that his presence is just as significant as mine. 
Absence really does make the heart grow fonder and helps you appreciate your significant other.
My husband and I haven't spent more than a night apart in years. When he left, I felt like a part of me went as well. I didn't realize that so much of my motivation for getting through the day to day was wrapped up in him. I don't know if that means I'm too dependent on him or if that's simply what comes from doing life with someone for so many years. I missed him and longed for his return. I also came to appreciate the things he so often does that I have come to overlook. His absence shifted my perspective and reignited a sense of gratitude for how he contributes to our family. 
Although I am capable of doing it all, I don't want to.
Yes, I survived the almost two weeks without my husband physically present and active in our daily routine. I was able to do everything that needed to be done to keep our household running. I am capable of handling it all, but I don't want to do it all. That's the beauty and blessing of partnership. Everything doesn't have to and shouldn't fall on one person. 
I can look back now and say the week without dad was tough, but it gave me a fresh perspective on partnership and fatherhood. I am grateful for the man I married. I appreciate being able to do life with him. And I love the difference his presence makes in my life and the life of our children.