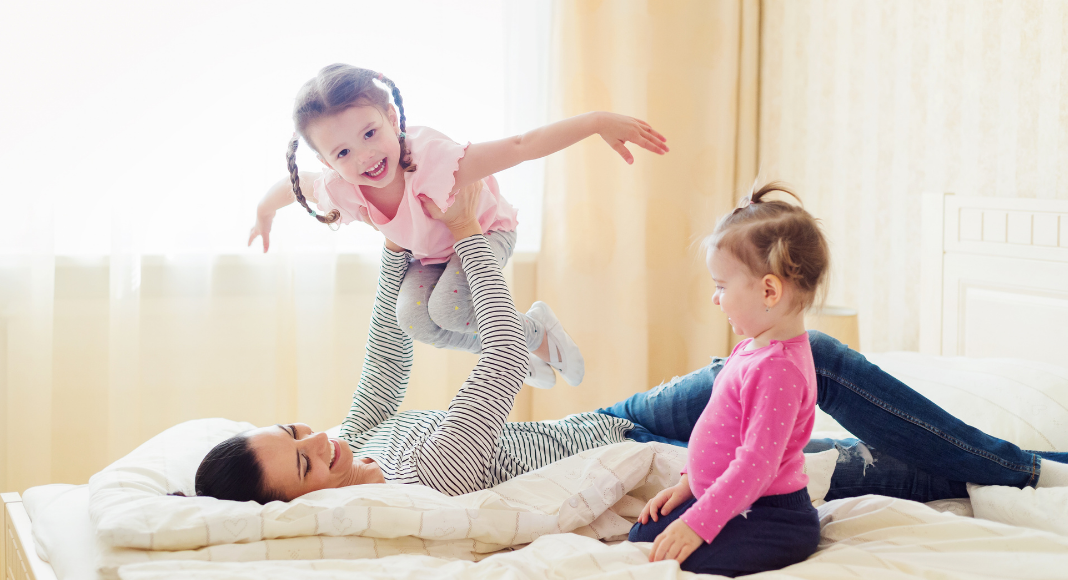 We are headed back to school in a few days, and as I sit here thinking about the summer, I'm feeling all the feels. You see, I've often been a mom who believes in a solid routine for her kids. And honestly, my kids do best when they are on a consistent bedtime and meal schedule. But it's not the structure I remember from my childhood. I remember the fun. I remember the summertime freedom I had. I want that for my kids. So, this summer, I loosened up on all that structure, and for two months, we had fun. For two months, I was the fun mom, and it was worth every broken rule.
A fun mom swims with her kids. We joined a community pool, and I got in the water with my kids. I wore the swimsuit without a cover-up and made a conscious choice not to focus on how my body looked. I didn't just supervise them. I played with them and joined in the fun. I let them ride on my back and chased them, pretending to be an alligator. I watched their eyes sparkle and listened to them squeal with delight every time I chased them. I decided not to care about the fact that I just washed my hair the other day, and it is now emerged in what is probably 50% chlorine and 50% pee.
A fun mom is loose with bedtime. Many nights we stayed up too late. We said yes if the neighbors invited us to do something, even if it was past our kids' bedtime. They ate smores at 10 pm and washed it down with root beer floats. Their little tan feet ran barefoot down the dimly lit neighborhood sidewalk with friends. We sat outside and watched them swing in the dark and chase after fireflies.
A fun mom chooses adventure over convenience. On my days off, we skipped nap times to extend our fun at the children's museum. We went to new parks, splash pads, and local events. I let the house get messy, and the dishes pile up so that we could get extra playtime outside. I tried my best to come from a place of yes whenever possible.
So often, moms are the holders of all the routines, structures, and rules. We keep everything together so that the kids and dads can have fun. I've often found myself running on autopilot. It's not fun for me. It's not fun for the kids. I'm working hard to be present with my kids and build memories. This summer was a great start in letting go of control and leaning into the moment. I have zero regrets and a hundred memories.