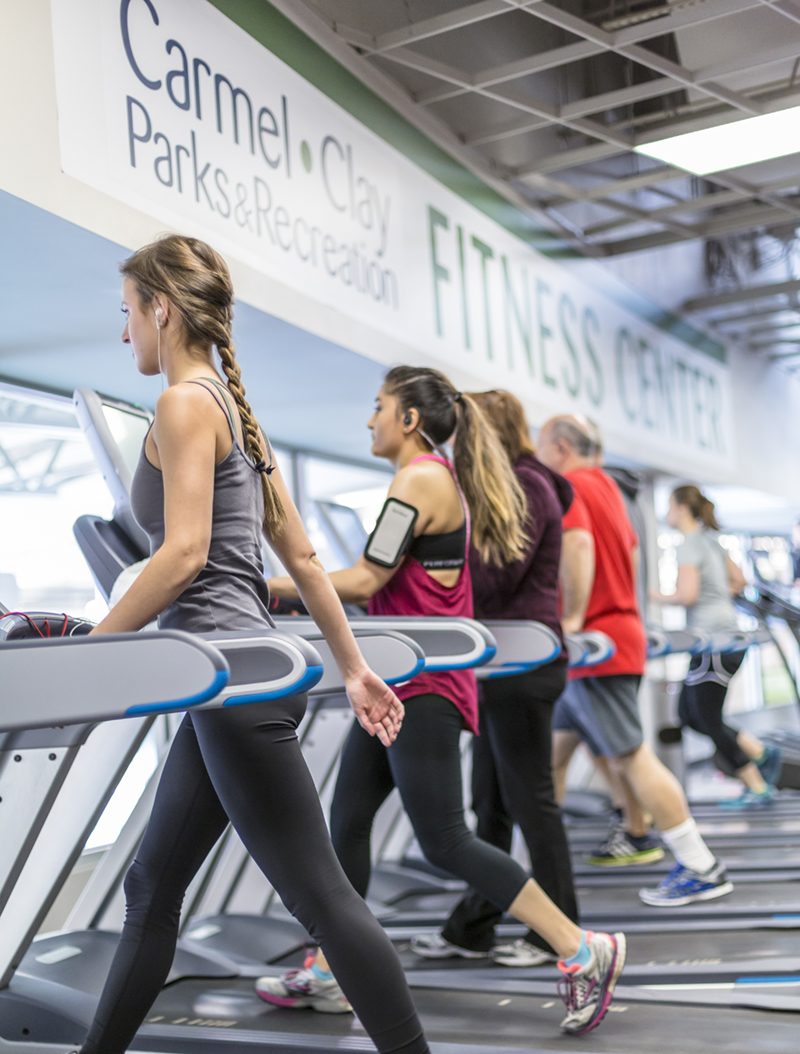 Recently I read a study that only 8% of people actually keep their New Year's resolutions. And take one guess what the number one resolution is – getting healthy. But just because it's March doesn't mean it's too late to make goals for yourself when it comes to your health and wellness. For me, I find that if I give myself something to get excited about and look forward to, I'm more likely to succeed at that goal. I'm not sure if it has been the weather or the freezing cold temperatures here in Indiana lately, but my workout routine has been in a serious funk. I needed to find something that was exciting and a place that I knew I could go to that would make me hold myself accountable.
Enter the Monon Community Center!
This fitness facility offers a variety of options that can keep my attention and help me maintain my health and fitness goals. There so are so many reasons why I love this facility that made it hard for me to narrow down my list to share! But, here are my three favorite things about the Monon Community Center!
1. Group Fitness Classes
Each week, more than 100 group fitness classes are offered ranging from Boot Camp workouts that burn lots of calories to Aqua workouts that are easy on the joints. From cycling to Zumba® to Turbokick® and even Barre – the schedule offers so many choices at times that I can fit within my busy schedule. Plus ALL of these classes are included in your membership to the facility!

2. Personal Training
I never needed a personal trainer until I had kids, which was also precisely when I could least afford one. But if there is one thing a woman knows after bearing children is the fact that your body is not in the shape it once was before that baby. The personal trainers at the Monon Community Center are certified and knowledgeable, and keep the training atmosphere comfortable. But most importantly, they're affordable- starting at just $30 for a 30 minute session. I'm not breaking the bank and I'm learning appropriate techniques and exercises that are the best fit for my body. What better way to get safely back into exercising after having a baby than with someone there to guide and encourage you to meet your goals.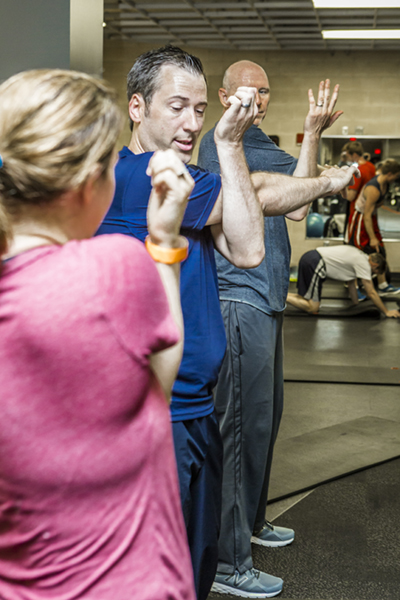 3. Swim, Bike, Run, and Play!
The Monon Community Center features cardio equipment with personal TVs, strength machines, free weights, and an indoor track. Also inside are 3 basketball courts and a pool. The indoor pool has two sections: a lap pool and a zero entry activity pool – with a slide!
Perhaps best of all, though, is KidZone. KidZone is a place for kids, 6 months-12 years, to play while you work out. There's a slide, basketball hoops, computers, and a super-friendly staff. All three of my kids started going to KidZone at 6 months old- not only did staff come to know us, every time I went to pick up my kids, someone was playing with them. I had complete peace of mind while I got a couple hours in for me.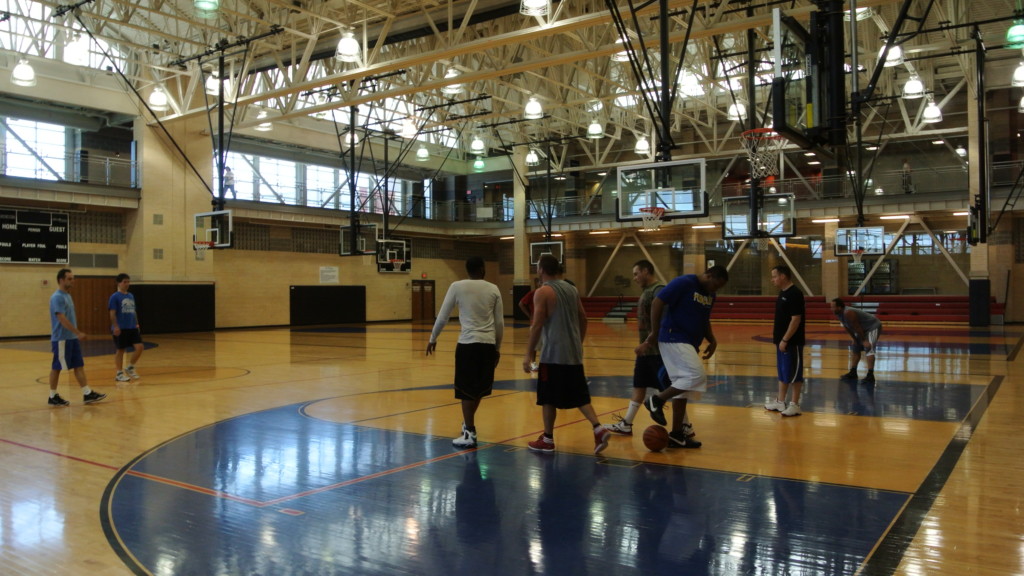 During summer months, the Monon Community Center opens The Waterpark, that has an outdoor lap pool, a kiddie pool, slides, and a lazy river- all included with the membership. Directly adjacent to The Waterpark is a skate park with quarter pipes, bowls, and railings. There are also 6 miles of trails, some of which lead to a huge playground with a splash pad! You get so much for your membership or you can even try out the facility with a day pass for only $11 – it's definitely worth the investment!
I have come to the realization that there is no "one-size-fits-all" approach to health and fitness, but regardless of what your goals and abilities are, the Monon Community Center has a path to wellness for you! Check out carmelclayparks.com to learn more about what the Monon Community Center has to offer!