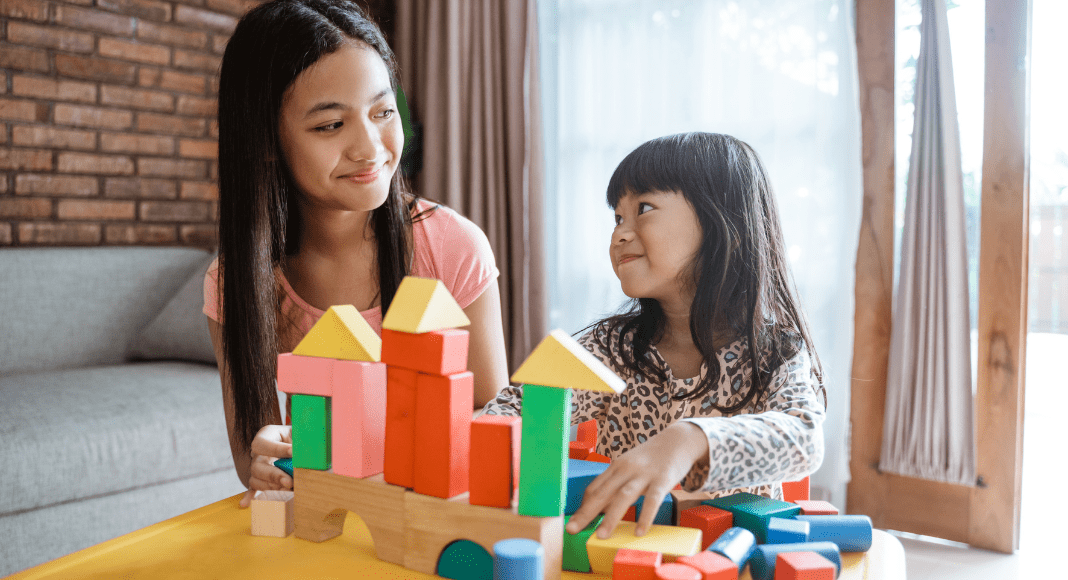 I love being a girl mom. I've always considered myself a girly girl and pictured myself with daughters. When the time came to have children on my own, I'll admit, having a boy kind of intimidated me. Raising boys seemed like a foreign concept and something I didn't think I could handle. When I was pregnant with my first, I had no idea what the gender was until my baby was born. Not by choice, I wanted to know, but the stubborn little one wouldn't cooperate during the 20-week ultrasound. But I got my girl. 
I was only 24 years old and felt so young when my daughter was born. I was happy with potentially only having one child for the time being. I loved and cherished my healthy, beautiful, perfect little girl. Life continued on, but I wasn't in any rush to have another child. All I really focused on was taking one day at a time as life brought many changes and challenges for my little family. Then, almost eight years later, another daughter was welcomed into our lives. 
It's interesting how most people react when they ask about my children. When I reveal their ages, most seem surprised. Sometimes I feel I have to explain why I have only two children that were born so far apart. Honestly, the reason could be summed up in one word. Divorce. I've been married, divorced, and remarried. My daughters are half-sisters. 
Coming to terms that my girls will always be in vastly different stages of life has been difficult. Sometimes I love it, but it's been hard as well. There are times I wish they were closer in age and could experience similar interests at the same time. But that will never be our reality. Like everything in life, parenting two children in two different stages has its pros and cons. Here are some of mine. 
Pros:
My firstborn has always been a great helper since the day of her sister's birth. It was important to us that she was the first family member to meet our new little bundle of joy and be the first to learn her name. There were so many times, I'd be tending to the baby, and my big girl would fetch things for me. Diapers, wipes, bottles, pacis, you name it, she helped her mama out. 
Having one kid potty trained while the other kid is in diapers was a huge plus. Buying two times the amount of diapers, no thank you. The big kid slept through the night in her own bed when we slept in shorter intervals with the baby. When the oldest was learning to read, she would practice reading to her little sister. And she'd get out the baby's favorite toys, and she'd play with her.
Then I realized, once my oldest was at the right age, I'd always have a babysitter for the youngest. I'm not going to lie, we are living this stage of life right now, and it's pretty great. Think about all the things you need to do when you'd rather not bring the kids along or pay a sitter every time you want to have a date night. Having a kiddo that's old enough to watch a younger sibling is pretty fantastic. 
Cons:
When you take the kids to a recreational spot, the big kid wants to do big kid things. But the little kid isn't old enough to do big kid things. Oftentimes, my husband and I each take a kid and do different activities with each one. It's not always fun to split up during a family outing. Even though I'm enjoying time spent with one kiddo, the FOMO hits knowing I can't be there for whatever my husband and the other kiddo are doing. I have to experience their adventures through photos and videos. Which isn't terrible but isn't the same as being there with them.
As the big kid gets more involved with school extracurriculars, she spends more time away from home. That leaves the little kid at home a lot as if she's an only child. What I don't enjoy thinking about, but will soon be faced with, is in only four years, the big kid will graduate high school, and the little kid will be in middle school. The little one will spend most of her childhood, potentially, without her sibling by her side. Part of this breaks my heart a little because they will never know what it's like to be in similar stages of life at the same time. 
In our society seems more "normal" to have kids close together in age. That's not the reality for our family, and at times, it's hard for me to come to terms that our children's childhood will be so different from my own. Regardless of all the pros and cons and navigating the vastly different stages of life these girls are living in, I love our life. I love my girls, and I wouldn't change anything.