Here is where I would compose the extremely creative introductory paragraph with a good hook. But due to the potential mass teacher exodus and the fate of our public education system, I'm just going to get right to the point.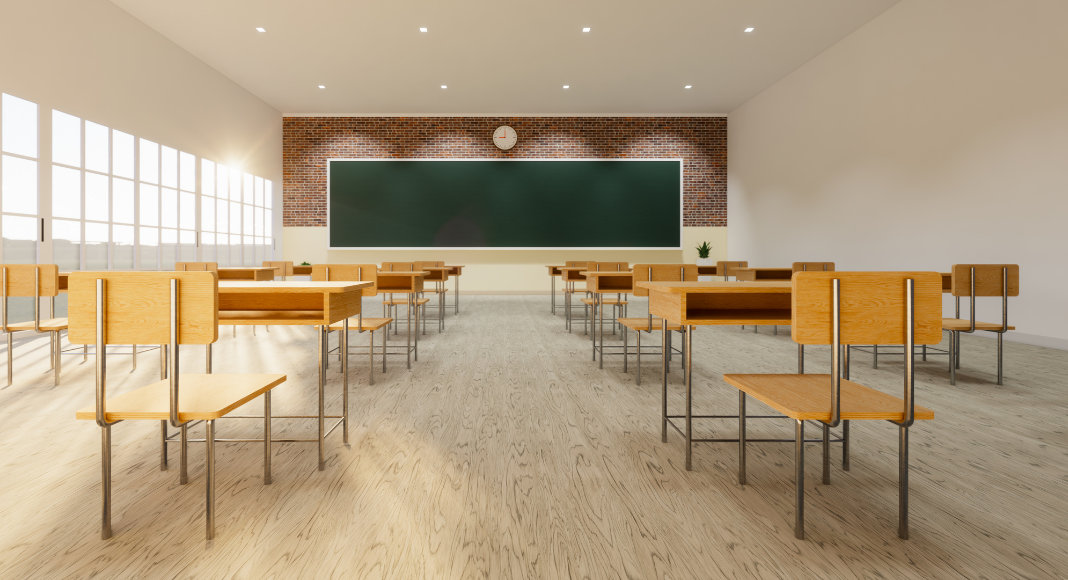 Have we officially checked ourselves out of humanity? Lost the marbles of decency and self-control? Threw the truth out with the trash?!
The cafeteria worker, the school secretaries, the custodial and maintenance staff, the administrators, and our public school teachers: The ones who despite living through their own pandemic dumpster fires continue to show up and love our children every single day. They are giving up their work times to cover for sick teachers, using their own sick days if a mandated quarantine is needed, and even having their own sick child lay on the floor of their classroom because there is no one available to cover their class so they can go home!
Yet while they continue to show up and lead during this pandemic, they read of a local school board that had to move to virtual meetings due to a community member toting a handgun in the boardroom and a recent state bill that threatened to jail our school librarians over "controversial" literature. They listen to multiple school superintendents take to social media to condemn the pictures of teachers' classroom doors being posted and personal information of those said teachers gave out all because there was a poster with a rainbow flag and the words "all are welcome here".
They drive past signs in your yard and on street corners encouraging their city school to be "defunded". They listen to elected officials at the statehouse remind history teachers to "stay neutral" on things like racism and Nazism. They hear the chants and read the picket signs at the entrance to their place of employment and then witness those same parents assault their colleagues by pulling masks off their faces.
Ask any public educator who has or is working in the schools right now and they will tell you the load they are carrying is heavy. It is heavy enough that educators that never dreamed of wanting to leave the field are leaving mid-year and more than likely will not return.
Morale is low. The judgment is ever looming. Resignation letters are being typed. Teachers are exhausted.
Public educators serve the public. They serve children of every skin color, every socioeconomic status, every language, every religion, every gender, every ability, and from every family make-up. They honor the students in their care with safety, food, shelter, and truth. They value the lived stories of each one – neither story invalidating the other – but all are welcomed. They encourage all to compare, contrast, defend, decline, debate, and create with all the facts presented before them. Public educators are imploring their students to think critically and make their own conclusions by studying authors, diving into researched curriculum, and by student-led questions and projects. And they are doing all of this while juggling quarantine dates, implementing IEP accommodations, reminding that one kid for the zillionth time to put their mask over their nose, and staying alert for the next TikTok trend.
If you want to be part of the conversations surrounding your child's public school then spend time in your child's school. Period. Full stop.
Pick up a substitute application and actively sub in all grades and in all areas. Put on a teacher's shoes for a few days – for a few weeks- and you will find they are strong and well made but incredibly worn.
Pick up a pencil (or five hundred of them) and donate them to your child's school. Teachers buy their own supplies multiple times throughout the year. Maybe you could throw in some gift cards to help cover that.
Lay your picket signs down and pick up a book (or five hundred)…and volunteer in the school library. Help check them in and shelve them. Have a conversation with that scary librarian (actually titled Media Specialist).
Instead of posting that teacher's phone number, just call them. I can tell you that every single thing in the classroom and on the wall has been thought about and is there for a purpose. They will tell you why. You will find out that the words on that poster with the rainbow can actually save lives.
Our schools have not just led us these past two years but CARRIED us. They are doing the work of many and it is just not sustainable. Teachers are exhausted.
Be nice. Think before you post. Kindness matters. Ask questions. Listen. VOTE. Volunteer. Sub. Model respect. Put on their shoes. Share the load. Things have to change. They must change.
"But wait
If I could shake
the crushing weight of expectations
Would that free some room up for joy
Or relaxation, or simple pleasure?
Instead we measure this growing pressure
Keeps growing, keep going
'Cause all we know is
Pressure like a drip, drip, drip that'll never stop"