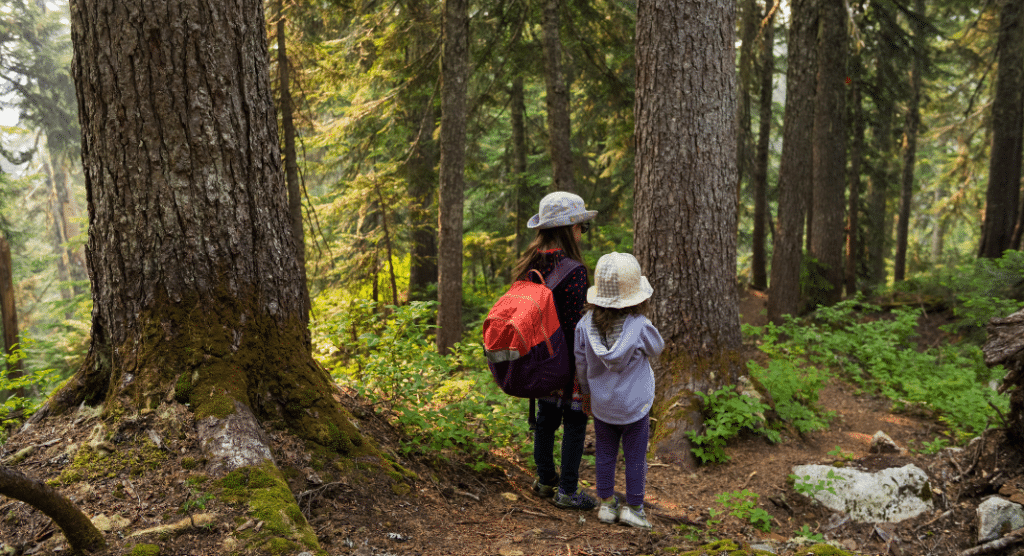 Taking my children camping is something that I always imagined would be memorable and fun, but my first few experiences camping as a mom, although certainly memorable, were anything but fun. Some of that likely had to do with having a kid in the "baby stage" and needing to time our days around feeding schedules coupled with postpartum hormones and lack of sleep. For 2023, I am determined to make camping a more enjoyable experience for my entire family, so here are some tips to help you to do the same!
Do not pack lightly
I know this goes against everything travel bloggers typically recommend, but when camping with toddlers, I think the more clothes, the better! I recently took my 3.5 and 2-year-olds camping at Spring Mill State Park in Mitchell, and they changed outfits three or four times in a single day. Granted, maybe that was excessive, but my daughter is one who thinks she will melt once her pants or socks get the tiniest bit wet. Plan on packing layers because it could be chilly in the morning and evening. Rain boots are also a great idea if you plan to take the kids creek stomping. Swimsuits and floaties may be useful if the campground has a pool or lake that allows swimming. Bikes, scooters, and rollerblades are great for strolling around paved paths and make for an easy way for your children to meet other kids. Of course, sunscreen, hats, and bug spray are essentials you can't leave home without! 
Take a first-aid kit
OK, I admit that this is essentially a continuation of the packing list, but I have found that having everything my kids could need in a minor medical emergency (especially when we are camping and may not have easy access to convenience stores) gives me immense peace of mind. Be sure to stock your kit with hand sanitizer, bandages, gauze, adhesive tape, tweezers, thermometer, Neosporin, hydrocortisone cream, burn cream, instant cold packs, Motrin, Tylenol, Benadryl, and medicine syringes. I also include a paper with my children's weights and dosages for the oral medications in the kit. Again, I admit that this is likely excessive, but it's worth it if I don't have to use brain power to think and answer questions from my husband or other family members who are trying to be helpful during a stressful event.
Expect everyone to sleep poorly
Maybe you'll get lucky and have kids who will sleep anywhere when the sun is still up and while people are walking in and out of a tent or camper, but that is not my experience. I have learned that if I go into a camping trip expecting my kids to stay up excessively late and get minimal sleep, then I handle that situation much better than I do if I hope the kids will stay on their normal sleep schedules. I try to remind myself that having a day or two of abnormal sleep is okay, and they will get back on schedule eventually (even though it may take a few days). 
Get messy
I am typically the type of mom to always have baby wipes on hand because I cannot stand my kids having food or snot on their faces, and I struggle with letting them touch me with mystery-sticky hands. When we're out enjoying nature, though, I need to let that side of me go until bath time. I try to convince myself that my kids are having more fun the messier that they become, and I know I can always give them a quick shower (or, at minimum, bring out the trusty baby wipes) before bedtime.
Check for ticks
I try not to make this a big deal in front of my children because I do not want them to be afraid of bugs, spiders, and other critters, but obviously, ticks can pose a significant health risk. I make it a point to check in/underneath their hair occasionally throughout the day and do a full body scan when we change into jammies at night. I just tell them I'm checking to make sure they are all clean because I don't want them wondering if they should be worried about ticks.
I hope these tips help you prepare for your next adventure camping with toddlers! It will be loud, messy, and exhausting, but it will be worth it to make new memories away from the house (and if it's not, then you can always try again later)!