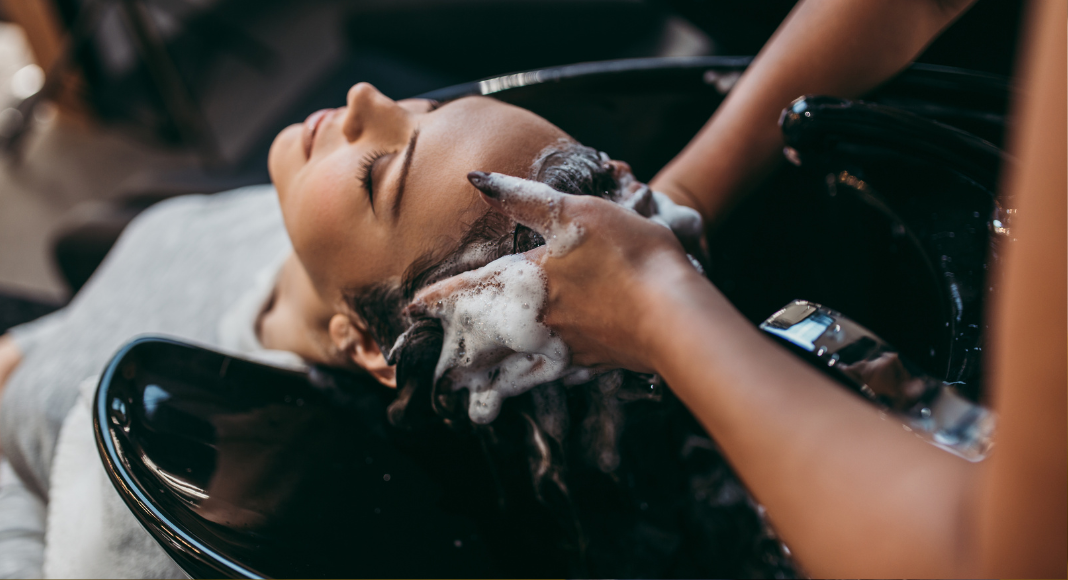 The hairstylist runs her fingers through my freshly cut layers. I look in the mirror, excited to see my new haircut. Out of the corner of my eye, I glimpse an impatient-looking client by the reception desk. "I'll be with you in a few minutes. I'm sorry I'm running behind, " says my hairstylist Megan. My stomach sinks. That's her next appointment. He's been waiting because of me. I showed up for my appointment on time, but because my hair was thick, my appointment ran past the scheduled 30 minutes. To say my hair is thick is an understatement. My hair is really, really thick—picture Mia Thermopolis before her makeover.
My mom is from the Philippines, and my dad is German-Irish with thick curly hair. I inherited the coarse texture and thick hair from both sides. My experiences with haircuts have ranged from good to downright awful. Hairstylists have thinned my hair until it's ratty, only for it to dry and turn into a giant pile of frizz. Hairstylists have cut layers in my curls that end up blunt and choppy. I was so fed up at one point that I shaved the back of my head, leaving the top layers long to cover it. It's called an undercut. Shaving the back of my head meant that I had less tresses to deal with.
It's not so much the haircuts I had an issue with. It was how I felt in the chair. Some hairstylists didn't hide how overwhelmed they felt when cutting/styling my hair. There were exasperated sighs. Some made insensitive comments about my ethnicity, like, "Where ARE you from?" I cried after going to the salon on several occasions. There were good hairstylists along the way, ones that gave me hope. Some hairstylists commented on how beautiful my long locks were. Some hairstylists asked questions about my hair and its texture, carefully cutting layers in a way that looked nice, no matter how long it took.
I have fantasized about having manageable hair. How nice it must be to shower and go. My hair takes a LONG time to style. Over time, I have found good hairstylists. I have also learned how to work with my hair. When I style it right, people comment that it's like Megan Markle's mane, and I think her hair is beautiful.
As I left the salon after my last appointment, I commented, "When I make my next appointment, I'll let the receptionist know my hair takes longer." Megan gave me a half smile and said, "I saw your name but forgot to add more time to your appointment. That was my bad. I'll remember it for next time." I only recently started to see Megan. I've found her to be polite and sensitive to the fact that my hair takes a long time. I got into my car and sat there for a moment. I did not apologize for my hair; for that, I am glad. This is the hair I was born with. It's wild and crazy and thick. If my daughter has the same hair, I'll teach her she doesn't need to apologize either.