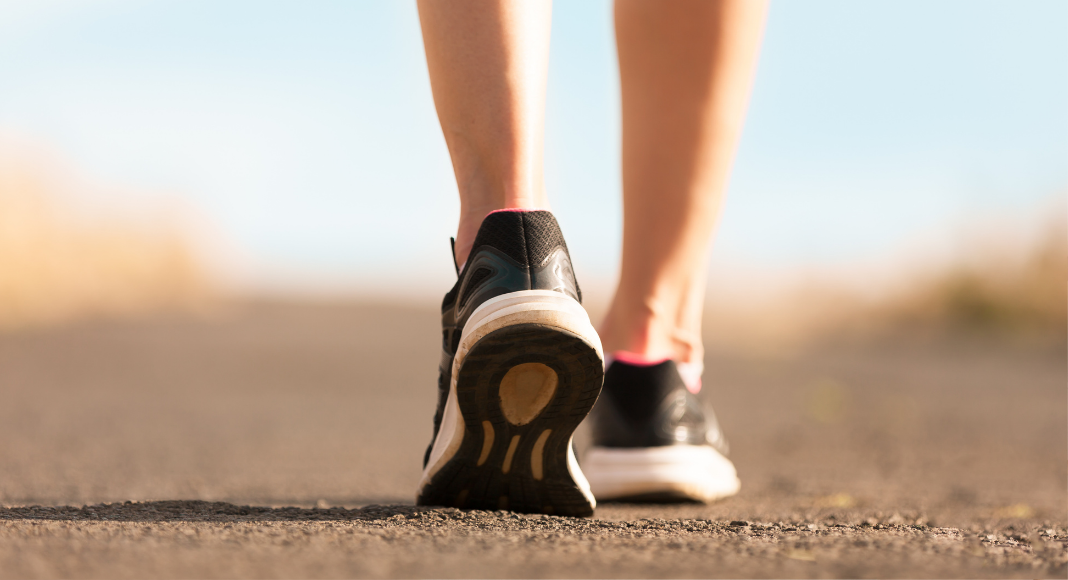 Exercise and I have always had a love-hate relationship. Well, to be honest, way more on the hate side of things versus love. I hated that no matter what I did, the scale never moved. I would continue to go through the motions, punish myself, buy every workout that promised a slimmer waistline, but would continue to, in my mind, fail and fail some more.
Then I heard something profound that entirely changed how I thought about exercise and movement; Would things change if working out never led to weight loss?
I had to sit with that for a moment. So if weight loss was off the table, what did that mean? What would my relationship with exercise look like? It meant I had spent countless hours and money trying to achieve something that wasn't possible. It meant I had to figure out how to move from a place of love rather than a place of hate. It meant I had to figure out how to love this body that keeps me alive, that's made two beautiful little humans, and that continues to show up for me every day.
That's when I found joyful movement. Moving in a way, no matter what it was, would bring me joy. Listening to my body on that day, at that moment, doing what was good for my mental health, which would ultimately be best for my overall physical health. Moving my body because I love my body instead of punishing my body. My body was never the problem; diet culture was the problem.
My joyful movement journey has looked something like this.
Walking: Walking is my go-to movement and is so good for my stress level. Some days it's a quick 10 minute, get my head straight walk, and others, it's an hour, get lost in a Taylor Swift playlist kind of walk. A great walking tool is the Peloton App (yes, not just for cycling!). There are outdoor guided walks/ runs with great playlists, and the trainer is there to be your personal hype person!
Running: Pre-kids, going for a 5-mile run was no big deal. Now, my body has changed (rightfully so), and getting back into running has been a challenge. Running may never look like it used to, and that's ok. Something that has really helped me ease back in is the Couch to 10k app. The app builds out a customized plan with a mixture of running/ walking-working up to running a 10k.
Dancing: Joyful movement is channeling my inner twenty-something at Kilroy's and bringing that energy to a living room dance party (my four-year-old's favorite dance move is the booty drop). We love a good dance party at our house! I've put together some of our favorite tunes in a Spotify playlist for all your home dance party needs. If you need something a little more structured, Dance Fit Club in Zionsville has amazing classes.
Rest: The biggest lesson I've learned in this joyful movement journey is the power of rest. I used to beat myself up for taking days off and for not getting a workout in. Now, there are days where what is best for my mental health is sitting on the porch with a glass of wine or watching a few FRIENDS episodes. Some days my body is telling me to slow down, and now I listen to it.
No more scales. No more calorie counting. I may never lose a pound from exercise, but I've gained so much more in finding joyful movement.