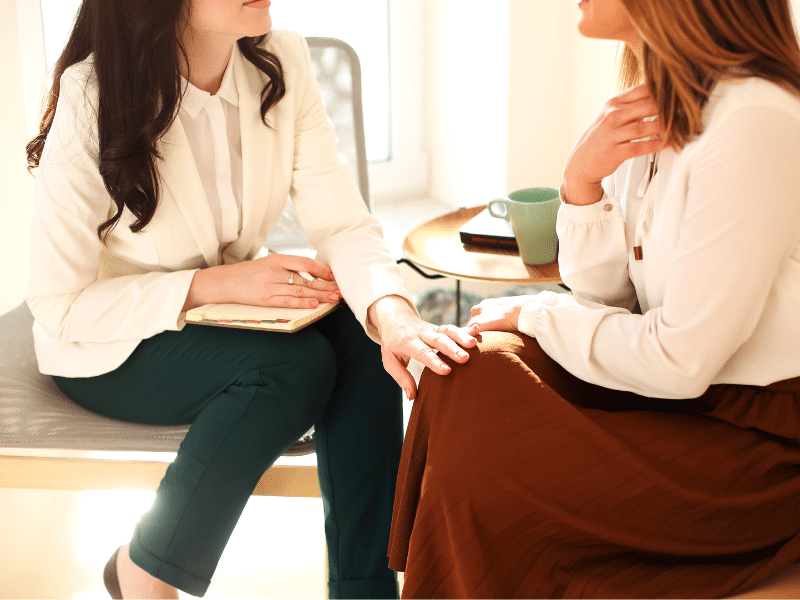 Over this past year, our family has found ourselves in an unexpected place: dealing with a mental health crisis involving one of our children. It has been a long journey. While I am not sure there's ever an official finality of a "cure" for mental health struggles, we are seeing the proverbial light at the end of the tunnel. September is Suicide Prevention Month, and most of us know there is a strong link between mental health and suicide. Quite simply, mental health care is suicide prevention. While no single mental health experience is the same and no therapy or intervention is guaranteed to work, I hope that sharing our experience may help others not feel so alone.
One of the earliest recommendations made to us was to participate in an IOP (Intensive Outpatient Program) through a local hospital. An IOP program differs from traditional therapy in that it occurs for multiple hours per day, multiple days a week. Despite other interventions, the situation continued to escalate, so we enrolled in the program. It was an agonizing decision. I spent countless hours looking for program options that may be a good fit for our child. Unfortunately, many programs were either closed, full or logistically impossible to be a viable option. In desperation, I finally reached out to a few friends (who I knew had first-hand knowledge of the program) and asked them for their insights. I also asked a few friends who are professionals in the mental health field about the program that made the most sense for our family. Their perspectives helped me accept that this was a necessary step for our child and gave us the peace of mind to know we were making a tough but correct decision. 
While we are not entirely out of the woods, the IOP program has been such a benefit to our child. The program is designed to help participants learn and master the tools they need to help them through their current struggles and prepare them to address future struggles better. While I may not know much of what they discuss (there is a strong non-disclosure policy in place), our child has shown significant improvement in their ability to address their challenges. They have been comforted in knowing they are not alone. Given that, according to the World Health Organization, 50% of all mental health disorders in adults will begin by age 14, it is reassuring to know our child is receiving early intervention and gaining tools to navigate dealing with a mental health crisis. 
To be clear, there are real obstacles to getting a child into an IOP program, even if it is a critical treatment for dealing with a mental health crisis. Our child communicated openly with us; we have insurance and the resources to make it happen logistically. Even with having access to healthcare and a good working relationship with our medical providers, we often felt like we were wandering in an open sea, blindfolded and lost. We knew there were a variety of paths that could be taken, and it was hard to know which was best. It can be overwhelming to look up providers and find so many with a long wait list or programs full. This was not surprising given the present mental health crisis, but it was not at all comforting when we knew time was of the essence. 
I can tell you that for us, an IOP program has been the absolute best course of treatment for our child. The hours spent with the group have made our child understand they are not alone, and while we don't know anything about the other kids, the bonds they have made while doing the hard work of the program are evident every day at pickup. 
Dealing with a mental health crisis is never easy, and this past year has often felt isolating and foggy. However, I want you to know if you find yourself in a situation, you are not alone. For more information on dealing with mental health crisis or suicide prevention, you can call 988 24/7.