Let's be honest – as moms, we often put ourselves on the back burner. Everyone and everything comes first. It's just the nature of the beast. But our health and wellbeing is important too. Consider what happens when we are sick. Yes, the world doesn't stop but usually the household depends on us to keep things moving. So it's important to take care of our own health and that means both mentally, physically and emotionally. We need to find activities that make us feel good.
A few months ago, after three months of being housebound with three kids and a geriatric dog, I knew it was time to take care of me. Integrative Medicine, Laser and Aesthetics reached out about working together and I knew it was a sign. The last time I had a facial was at least six years ago (Yes, you read that correctly!) and I knew my skin and wellbeing needed a little TLC. I was excited for some pampering but also to learn a bit more about how I can take care of my skin beyond the routine I was doing right now.
I started by doing a virtual meeting with Tess from IMLA. Typically we would have met in office but due to COVID we had our initial meeting virtually. This was so she could ask me a few questions about my current skincare routine as well as past skin treatments and habits. She asked my concerns and areas that I would like to work on improving. For me, I wanted to focus on sunspots, wrinkles and fine lines. Together we created a skincare plan of treatments for the next few months of the partnership.
My first treatment at IMLA was one of my first real outings from the house post-strict quarantine. To be honest, I was a little nervous to be out in public again and especially in a new place. But when I arrived at IMLA I felt very comfortable and at ease. The office was extremely clean and I was the only person receiving a treatment at that time. Tess greeted me with a mask and all of my paperwork was completed electronically, which made things simple and easy. I was quickly moved to a single room for my treatment that was set up for just Tess and myself.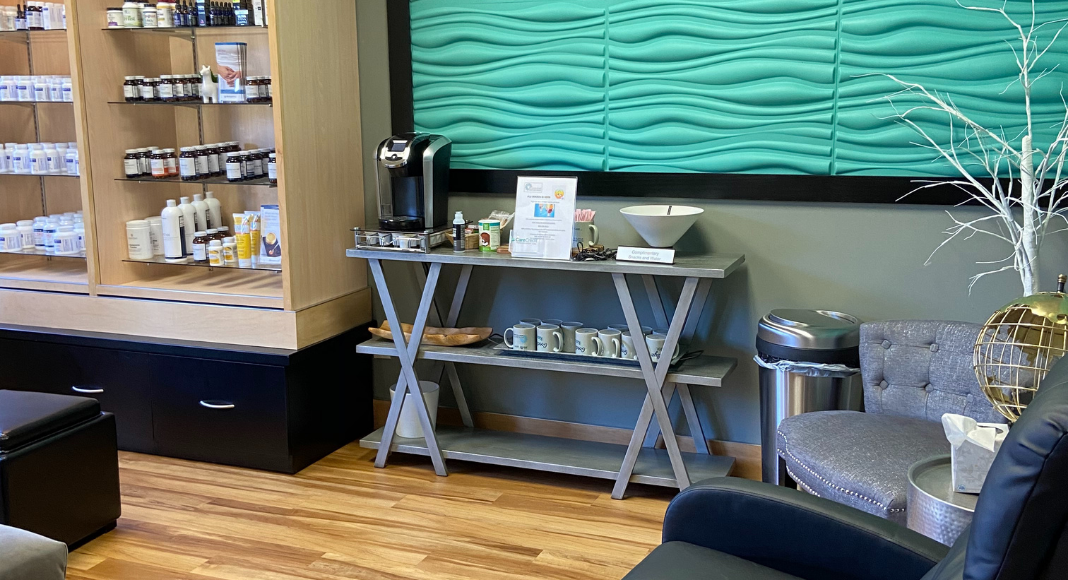 Before my first facial, my skin was dry and dull. I am a firm believer in sunscreen and my face felt a little heavy because of the recent influx of sunscreen usage with the summer season. I discussed this with Tess before she got started and she recommended we try dermaplaning with our treatment, which was something I had never done before. As we got things started she went over each and every step with me, discussing the procedures she was going to be doing as well as the products that would be used and the benefits of each. She began by cleansing my face to remove dirt and oils. I was a bit nervous about the dermaplaning but it was one of my favorite parts of the whole facial! After this, Tess did a hydrating facial and mask which felt AMAZING on my skin. She even massaged the mask into my skin to further the benefits of the hydration. Afterwards she applied the remaining moisturizing products. One thing she did say is when applying product you want to apply thinnest to thickest on your skin – so keep that in mind as you do your own skincare routine at home!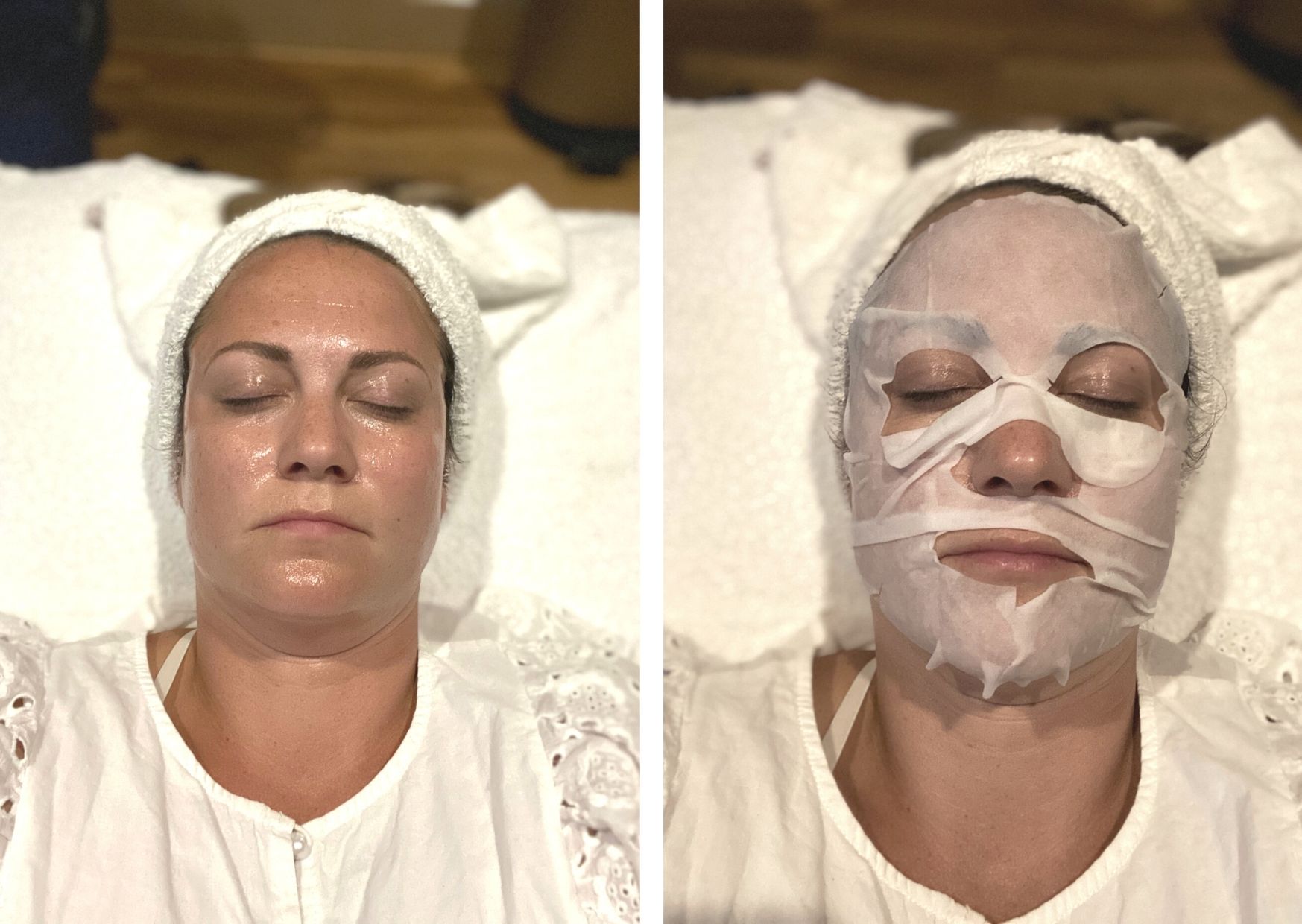 The ambiance of my visit was so peaceful and calming, which was an extra benefit for my mental wellbeing. Tess was easy to talk to and made the entire process enjoyable and was so informative and insightful with things I can do at home in between treatments to help my skin even more. I definitely feel that my skin is on a healthier path and have noticed a small change in the overall brightness of my skin, especially with my sunspots. But more importantly, I'm excited that I decided to take care of myself and know I have something to look forward to each month. We deserve it, mamas!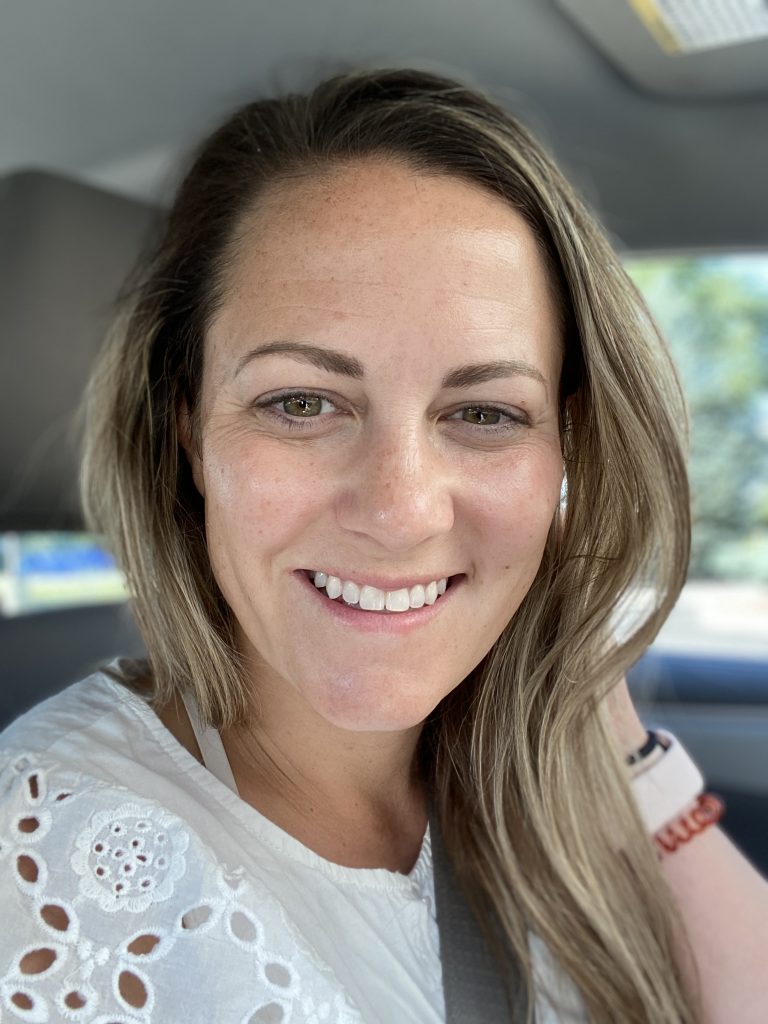 ---
Special Offer to Indianapolis Moms
Use the code KAIT49 to get your first facial for just $49! Seriously mamas – you deserve some pampering!
For more information about Integrative Medicine, Laser and Aesthetics, visit their website and follow them on social media too!