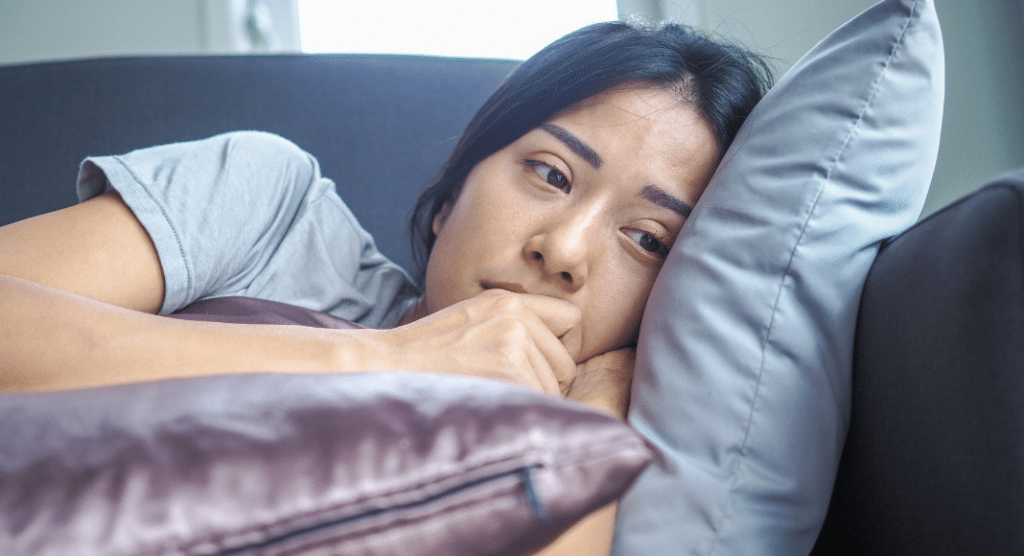 Many of us would not have thought that snuggling a newborn baby all day and never (ever) being alone would lead to loneliness in motherhood. It's also something that mothers rarely talk about, and yet, most of us secretly have experienced it. How can we be lonely when we are never alone?
The truth is loneliness is based on having social needs that are not being met rather than how often you are surrounded by people. Human beings are pack animals, we crave interaction, and we crave time together. When we are caring for a brand-new baby or a rambunctious toddler, we rarely have time to fulfill our own individual social needs.
Many mothers I have spoken to admit to feeling lonely, and there are many reasons for this;
Transition in the relationship with our partners
Before children, we could spend hours looking lovingly into the eyes of our partners and talking about how our day was, our plans for the future, and everything in between. Quality time was usually all that you had together. Now, you swap notes on what groceries are needed or exchange Google diaries in order to ensure the little person or people in your lives are cared for. How often do we sit with our partner and have conversations that do not include the children?
Disconnect from lifelong friends
Remember those lifelong friends who were there for you at any moment? Once babies are introduced, your friendship can be impacted negatively. Your friend may never have had or want children and find that you may have very little in common for those first few years. This is completely normal, and as with every other relationship, you have ups and downs. 
We do not have a village
We regularly hear the phrase 'it takes a village to raise a child,' but really, how many of us claim to have a village? Many of our parents have not yet retired, or they live in other states or countries, so help from the generation above us is no longer guaranteed as it was in previous times. Our siblings may be involved in their own lives and children or not very close to us to begin with. The village of yonder years rarely exists in this day and age, and all responsibility of raising a child falls to us and our partners solely. Constantly making decisions that could be potentially life-changing for our little ones can be exhausting, isolating, and emotionally draining.
Disconnect from our mom friends
Mom friends are the friends we make through our mutual decision to have children of around the same age. We meet them at the park, at the school bus stop, or through online mom groups (check out the Indianapolis Moms Facebook group here). We schedule playdates for our children to secretly have some mom time which usually ends up with starting several conversations and never finishing them because we are interrupted by the kids. Sound familiar?
Being on maternity leave, career break, or being a stay-at-home-mom
For many different reasons, some parents decide to take a career break or to stay at home. After many years of working, being at home can feel isolating. We are busier than ever, and yet we may crave the gossip at the coffee station or the banter in the office.
So how do we overcome loneliness in motherhood?
Admit that we feel lonely
There are many ways to overcome loneliness in motherhood. The first is to identify it and claim it. Without this ownership, you will not be able to tackle the problem head-on.
Organize date nights and set boundaries
Date nights are a great way to reconnect with your partner. Remember that you can be creative with date nights, including date days or breakfast dates! Setting boundaries during the date can be beneficial, for example, setting a time limit on discussing the kids or even banning kid talk. Setting rules for discussion may sound very unromantic, but it is beneficial to meet those social needs.
Organize mom's nights out
Rather than only scheduling playdates with your mom friends, don't feel guilty about organizing time away from the children to grab a coffee, go for a walk or even spoil yourselves at the latest new restaurant in town. Get to know each other personally and create deeper connections.
Volunteer
There are so many organizations and events looking for volunteers. If you have decided to stay at home with your children or to have a career break, volunteering is a great way to use the skills you have developed in your previous career and to feel more than 'just a mom.' Get involved in the community you live in.
Being or feeling lonely is not something to be ashamed of. We all experience moments in our life where we will feel left out, left behind, or purely isolated. Do not be afraid to reach out and change something if you are experiencing loneliness in motherhood. Your child/children will benefit much more from a mom who is happy and fulfilled in their relationships and who is being proactive in ensuring satisfaction in their own lives.