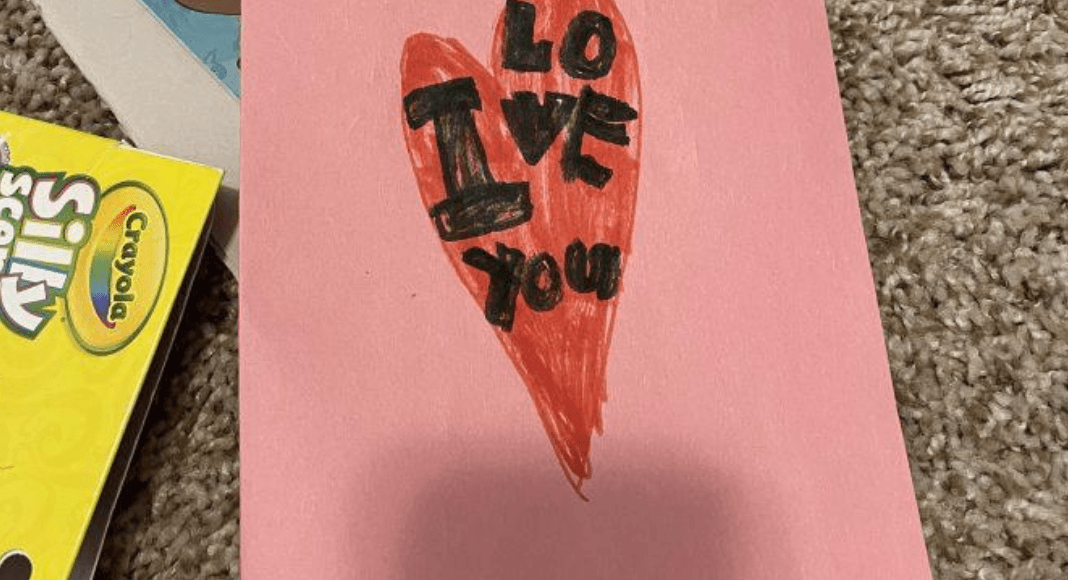 My seven-year-old daughter sat on the shaggy rug in her room, marker in hand, considering carefully which of her store-bought princess valentine cards each of her classmates might like best. She carefully addressed the "to" and "from" parts of the card, opting for a very on-theme heart to dot the I in her name. She couldn't wait to pass them out. But as she sealed the last one with a heart sticker, she set them aside to work with her five-year-old sister on their homemade, handmade valentine cards. These are the cards for the VIPs in their life. And this was the activity they had been asking about doing since New Year's.
These construction paper cards show off all their art skills. Red, pink, and purple construction paper almost always form the base. They neatly fold paper strips into accordions for surprise springs once you open the card. They use a cut-out technique they learned in art class to make pop-out portions of the card. Hearts are everywhere. When I'm feeling extra generous, glitter is everywhere too.
To decorate their homemade Valentine's Day cards, sometimes they trace their hands. They draw lopsided hearts and glue (with so, so much glue) more hearts that they cut out. There's almost always a portrait of them and me together. We're always wearing matching dresses, with bows in our hair, standing out in a field of flowers.
And inside these precious cards, they write about their love. In their sweetest little kid writing, they share their hearts. Could there be a better gift? I am so lucky to have my kids. I am so lucky to have their love. And I am so fortunate to receive these beautiful cards, so wonderfully put together and so wonderfully them.
The handmade valentine's day cards show who they are in the moment, with everything from their hand size to their kid-spelling to their handwriting. I can see the progression of the way they write their letter S's through the years. I can see how their drawings of people have slowly become more sophisticated, with my portrait gaining a neck instead of a circle head plopped on top of a rectangle torso. Their messages of love become more sophisticated, too. Now, they don't just write that they love me. Now, they tell me they love me, oodles. Now, they tell me I fill up their hearts with love.
I am sentimental to my core. Anything my children give me, from crayon drawings to wilted wildflowers, makes my heart swell. Parting with these gifts feels impossible. But while I must part with many of these gifts (or my house will become overrun!), I know I'll keep these handmade valentine's cards forever.
One day (a day that I hope is so very far away), my kids will stop making me construction paper cards. The cards will come from the store, filled with swoopy cursive writing and perfect watercolor flowers. It will be sweet to receive these cards, but they will never match the masterpieces they make now. So long live the homemade, handmade valentine card: the king of all cards, one of the best gifts to receive, and one of the purest reminders of our kids' honest and deep love for us.