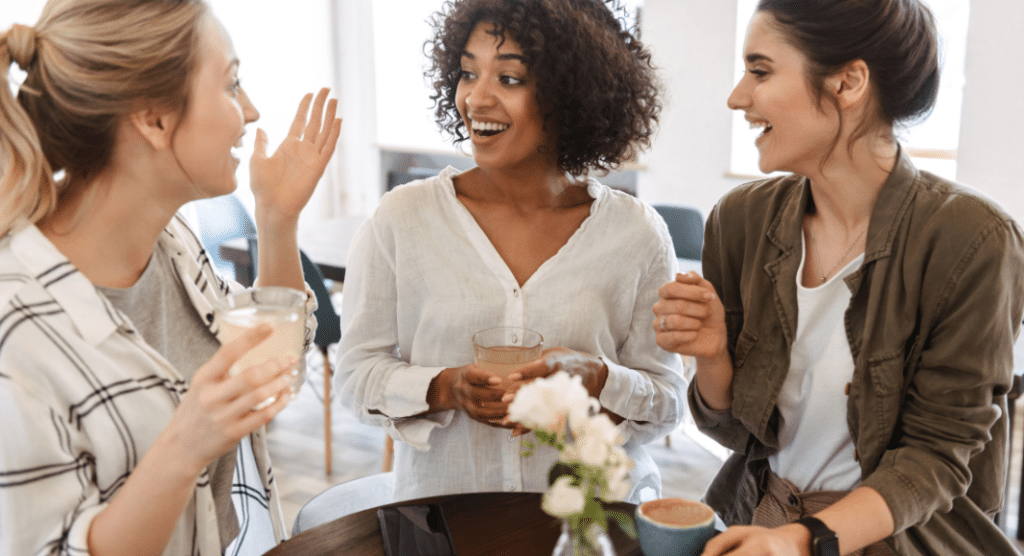 What would you do if you had a day off to do whatever you want? Moms often fantasize about what they would do if they were alone for even a couple of hours. When was the last time you put that fantasy into action? I planned a Mom's Day Out.
Recently, my friend and I decided to make it happen. We both were pregnant at the same time after both having miscarriages; in fact, we had due dates a couple of days apart! Almost a year after our babies were born, we decided to take a day off work together to celebrate the end of our breastfeeding journeys and Mother's Day. It was glorious! We started our day with breakfast at Café Patachou. I enjoyed avocado toast and hot coffee. Next, we made candles at Penn and Beech while enjoying a glass of wine. It was a beautiful day, and we walked up and down Mass Ave, going into all the shops, like Silver in the City. I purchased a necklace with two small freshwater pearls to represent my two children. Lastly, we enjoyed a late lunch and a cocktail at Forty-Five Degrees. They had the perfect salad and sushi roll lunch special. We talked, laughed, commiserated, and most importantly, we got to be adults uninterrupted by snacks, diaper changes, spouses needing to spend 30+ minutes in the bathroom, or household chores. Our day together was so needed and so enjoyed.
My friend and I work full time outside of the home and chose to have our day out on a weekday. We have tried to get together in the evenings and on the weekends, but it isn't easy. Evenings and weekends are full of wanting to spend time with our kids, extracurricular activities, bedtime routines, household chores, and needing to juggle all these tasks with our spouses. Yes, this took effort. Whether you work outside the home or are a stay-at-home mom, doing something like this will take action. I'm here to tell you; it is worth it. Many local childcare facilities, churches, or the YMCA have drop-in rates and parents' day-out options. Websites like Sitting Made Simple and Care.Com can connect you with a babysitter. If you have a job outside the home with paid time off benefits, use your PTO! Over 50% of Americans do not use all their vacation days each year, and I bet you're one of them. Many employers are changing to flexible PTO policies (aka unlimited PTO). Studies show that employees of companies with unlimited PTO take less PTO than those with traditional PTO policies. Help change that narrative. Work-life balance does not have to mean only using PTO for family time. You should also prioritize yourself.
We did choose activities that cost money; however, we easily could have chosen less expensive options. Take a day off to read in the park, visit a free museum, or plant a garden. It is very rewarding to take time off to volunteer. Many restaurants have great lunch specials as well! It's incredible how much better your food tastes when you can eat it peacefully.
My friend and I are already talking about when we can do this again. We love our family group visits to the zoo, the Children's Museum, or letting the kids run around the backyard, but this was fun too. Put aside the mom guilt and the work guilt and schedule a day for yourself. Try your best not to use it for doctor's appointments or errands. Choose something new or something familiar. Give yourself permission to choose you.