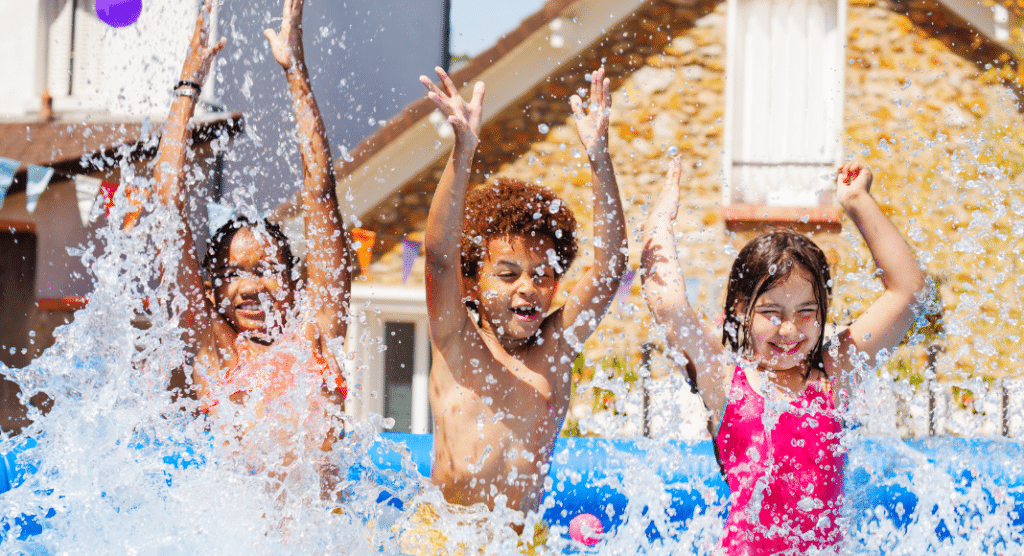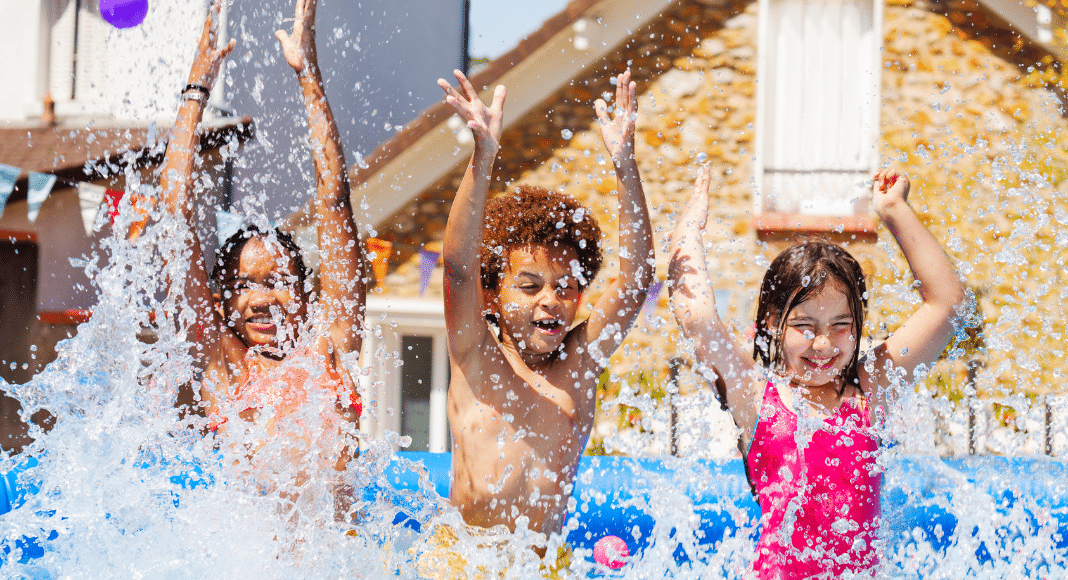 So, you are getting things ready to head out the door to the pool, and you are making a mental checklist of the things you need to bring. What is on your list? On my list – all the things. Like, not just a bag of things, but things in my arms and on the car floor. Should I have this many things? I do not know. But it makes pool time fun and easy. Which let's face it, we all need more of in our lives.
Do yourself a favor and create a note on your phone, listing out all the things you take with you to the pool each time. Work smarter, not harder! These are my pool essentials:
Sunscreen, Hats, and Sunglasses
I have been burnt one too many times in my life, and I never want my kids to have to go through that. I want them to get a healthy amount of vitamin D and not turn into little lobsters. There are cool sunscreen applicators you can get online, and Banana Boat has a roll-on stick. Teach your kiddo how to apply their own sunscreen. Grab those hats and sunglasses, too, in case you're hopping out of the pool for a bit and need a little shade.
Towels
This one may seem obvious, but when you're running around packing for the pool, it's easy to forget something. So always make sure to pack lots of towels. Lots of towels because, let's face it, half are soaked before you are ever ready to dry off. Both my kids have the hooded towels, and they give them two thumbs up.
I'm not here to enter the debate on pool floaties, but whatever you choose to use, pack it! If you swim at a family member's house, as we do at our in-laws, you could also purchase a second pair and keep them at their house to ensure they always have access to the floaties.
Swim diapers
For those non-potty trained kiddos. Also, PSA – THEY ONLY CATCH POOP. So, wait to put that thing on until you are at the pool if you would rather not clean out a car seat full of urine. And a side note, if your kiddo is not fully potty-trained, get an easy-to-remove swimsuit so you can easily switch from a swim diaper to a regular diaper or pull-ups.
Toy bag
We buy water-friendly summer toys in the dollar section and throw them all in a bag that stays in our car. Buckets, shovels, trucks, goggles, etc. These come in handy on splash pad days as well. I've gotten in trouble too many times for forgetting the toy bag, so don't make that same mistake.
Extra clothes
So they do not have to sit in their wet suits on the way home. And just in case anyone falls asleep, you can move them inside without the hassle or worry of waking them up to change them.
Baby Wipes
I use baby wipes for any cleaning situation, no matter how old my children are. Cleaning their faces, their hands, the table they're sitting at, everything. I love baby wipes and always have them with me! Baby wipes are helpful for anyone. Ever had a wet child dig into a bag of Cheetos? Yeah, you will thank me later.
Snacks
Because snacks make the world go round. Oh, is that just my kids? Ok, but really, all that playing makes for some hungry bellies! Our go-to's are travel-sized packages of crackers or snack bars.
Essentials For YOU
This is a big one because sometimes, when you pack for your kids, you forget yourself. Raise your hand if you've made sure your kids had everything they need but then forgot an essential toiletry for yourself after swimming! I like to keep a small bag of deodorant, a brush, a detangler, face wash, and a change of dry clothes. Sometimes we swim and then go somewhere to eat, so make sure you have a bag of items YOU need.
Summertime memories are some of the sweetest. Hopefully, this little list is helpful in getting you out the door mostly prepared. Or at least makes you laugh at the absurd amount of things we have to remember and carry as a mom.