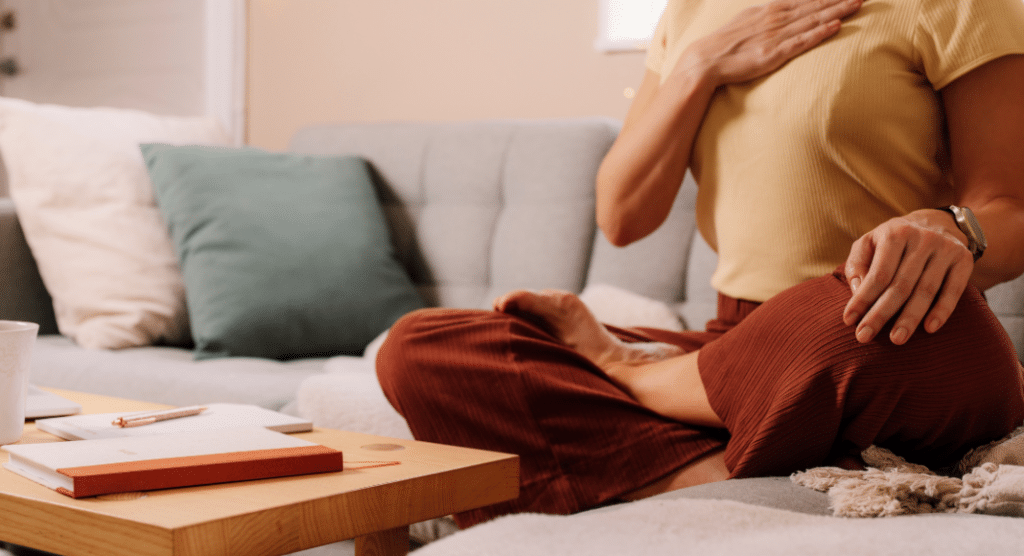 Summer is here! All school year, we look forward to this season: the warm weather, relaxed routines, vacations, and time with family. As a mom, ensuring my children are entertained and having the best time during their break is always top of mind. However, in the midst of creating a magical summer for them, I can't forget to take care of myself. 
As I write this, we're already halfway through summer break! Time is flying, but it's not too late to take advantage of this season. Here are a few ways I'm taking care of myself this summer.  
Working out
This summer, I am prioritizing moving my body as much as I can. Whether it's a living room workout with my favorite fitness trainer, taking a walk, or doing a morning stretch, I have noticed that when I incorporate some movement into my day, I feel stronger, less anxious, and more energized for all our summer activities. 
Creating my summer uniform
I'm someone who prefers fall and winter fashion. During the warmer months, finding clothing I feel comfortable in is often a challenge. My body issues feel amplified at this time of year, so instead of trying to fit a summer clothing aesthetic that isn't authentic to me, I'm focusing on finding pieces I like and sticking with them. You'll likely find me in leggings, bike shorts, this vintage tee shirt, and flowy dresses this summer.
Embracing my hobbies
There are a few things I love to do but often don't have enough time for. This summer, I'm making time for them. That means reading more, painting my nails, and re-launching my passion project.
Planning less
Can you say planning fatigue? I started the summer already burnt out on being the family planner. This summer, I'm not planning as many activities. Some days there are no plans at all. I'm slowing down, leaving space for rest, and giving my kids the opportunity to be bored. And when I make plans, I choose activities that I will enjoy too and invite people I enjoy to tag along.
Giving myself grace
As I practice all of the above, I'm giving myself grace. Some days I miss my workout. Other days I still feel uncomfortable in my body. Sometimes the hobbies might have to take a backseat to more urgent matters. Often, I feel guilty for not having plans and that we're relying more on screens. Amid it all, I'm reminding myself daily to give grace and treat myself with kindness.
Don't forget about yourself as you strive to create the best summer memories for your family. Take care of yourself this summer. You won't regret it!