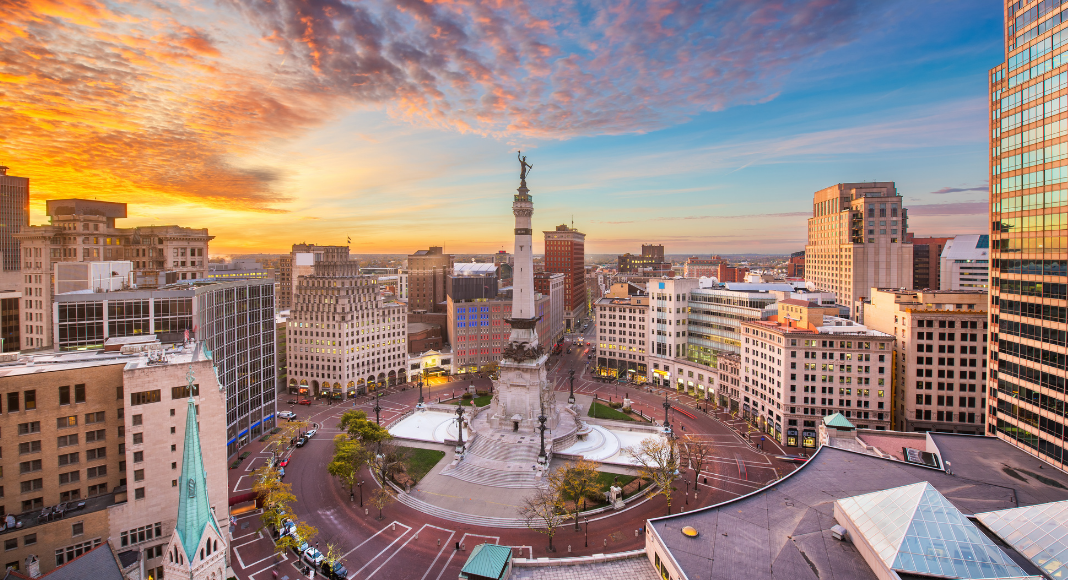 Born and raised in the Indianapolis area, I found myself moving away after high school. I moved to West Lafayette to attend Purdue for my bachelor's. During college, I started dating my now-husband Derek. He was training to be an officer in the military. Derek wanted to travel. There were opportunities for him to serve in faraway places: Germany, Hawaii, and Alaska were several options. His first assignment was to Germany. We were both thrilled about the opportunity as both of us wanted to travel after college. We got married in 2016. I said goodbye to my home on the southside of Indianapolis and said hello to central Germany's castle ruins and quaint towns.
Being stationed in Germany meant that there were opportunities to travel across Europe. Several of our favorite memories were traveling to Paris to see the Eifel tower, jumping off of cliffs in Italy, and exploring castles in Germany. Together, we traveled to Iceland, where we were able to swim in hot springs and visit the black sand beach.
Still, our roots were here. We were both born and raised in Indianapolis, and we returned to visit whenever we had the opportunity. Whenever our visits to Indianapolis ended, a feeling of sentiment filled me as I boarded the plane and watched the Indianapolis skyline disappear from my view. What I found surprised me. I expected my desire to travel to drive me farther away from home. Instead, it solidified a deep longing and appreciation for my home city in me. Derek asked me years ago, "Did you ever want to leave Indianapolis?" I thought about his question. I wanted to leave Indianapolis to see more of the world, but it wasn't because of any negative feelings toward my home city.
Our next duty station was in central Texas. Shortly after moving to Texas, we found out we were expecting our daughter Violet. Once Violet was born, the pull of Indianapolis grew stronger. We were open to my husband making a career in the military. His career was going well. He was promoted to captain, and his resume was strong; but it was our desire for home: the people we loved and the city that we loved that eventually won. In 2020, Derek resigned from his career in the military. We began the job search and journey back home. In May of 2020, we said goodbye to our friends in central Texas and officially moved back to Indianapolis. At that point, it had been eight years since both of us had lived in Indianapolis.
Since then, we have enjoyed exploring the city in this new phase of life. The southside of Indianapolis opened several new parks and attractions for little kiddos. The Indianapolis Zoo and the Children's Museum have remained major attractions for families in Indianapolis. Indianapolis held the sentiment of the past but also held opportunities for our family for the future. We know that the desire to travel will always be there. The good news is that we've gotten plenty of experience traveling with kids in the toddler stage!