Going to Disney World is not everyone's cup of tea and I hear you! Taking a family on a Disney World vacation is expensive. If you are one of the many that are cringing at the thought of Disney because you're wondering "how am I going to afford this?", I'm here to help you keep more money in your wallet while preserving the magic.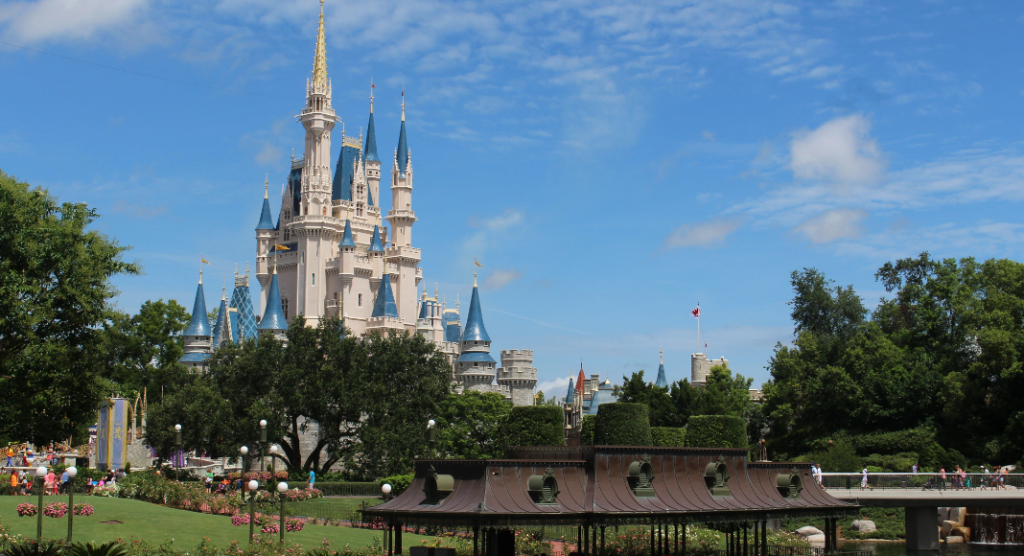 Here are ten ways to save money at your next Disney World Vacation:
Buy Gifts at Home and Bring Along. I think it is safe to say that everything at Disney is pricey. From the food to clothes to toys to your hotel room. One way to cut costs especially with kids is to purchase popular toys at home. Items such as bubble wands, stuffed animals, light up wands, etc. You can easily find these on Amazon, Target, or TJ Maxx. Hot tip: Make an Amazon Wish List of everything you'd like to purchase. For one, it's a list to keep everything that you need to purchase in one place and two, if holidays or birthdays are coming up you can share this wish list with family and friends to help you get a jump start on your Disney trip!
Disney Gift Cards. Purchase a gift card for each child to use for whatever they want. That way they have a budget of what they or you can buy. (If you have a Target RedCard, you get 5% off your purchase.)
Bring a Cooler and Reusable Water Bottle. You are allowed to bring food into the park. See tip #4 or go grocery shopping (off Disney property) and find your favorite snacks to pack along in your cooler. This will curb your hunger while you wait in line for rides, transportation, etc. You can easily get a cup of ice at any food service that serves soft drinks. There are also multiple water fountains throughout the park so you can refill as needed. Hot tip: freeze plastic water bottles to keep items in your cooler cold.
Get Your Grocery Delivered. This goes along with tip #3 but I beg you to NOT buy the groceries available at a Disney store. I paid $11 for 3 apples and my girls refused to eat them by the time we got to our hotel room. I'm still upset. Not to mention my sunglasses were more expensive than a 6 pack of beer. Hot tip: Don't forget your sunglasses.
Skip Character Dining. These are really pricey and if you're trying to save a few dollars, it may not be worth it. You can still see a few characters in parades or at their designated areas but to be truly honest, you can skip it and opt for quick service dining instead.
Stay Off Disney Property. This is a big money saving tip. Get an AirBnB or stay at another hotel that is not Disney owned. You will save a lot of money going this route and still have some Disney perks. Or if you prefer to stay on Disney property, you can opt for a value resort!
Secondhand Shopping. Disney apparel is also an expense, especially if you want matching outfits. Yes, I am guilty for that! Going to consignment sales can easily make your trip affordable by finding Disney themed wear. I had a lot of luck shopping at Once Upon a Child!
Bring the Kids Before Age 3. Kids under 3 years are free! If you they will be too young to remember anything, I disagree. We brought our 22-month-old, and she remembers seeing Mickey Mouse, the boats, and the fireworks. Maybe they won't remember everything, but you will.
Join Disney Focused Social Media. This means Facebook groups focused on Disney World tips and tricks, Disney influencers, and Disney blogs. Joining Facebook groups allows you to see all the questions you didn't think to ask, a few money saving tricks, and extra small things you never heard of. Disney Food Blog is my favorite one to follow on YouTube and they are constantly uploading the latest news on Disney weekly. We even have a blog post about taking toddlers and babies to Disney that you can read here.
Use a Travel Agent. It's no extra charge to you and honestly, it saves you a headache!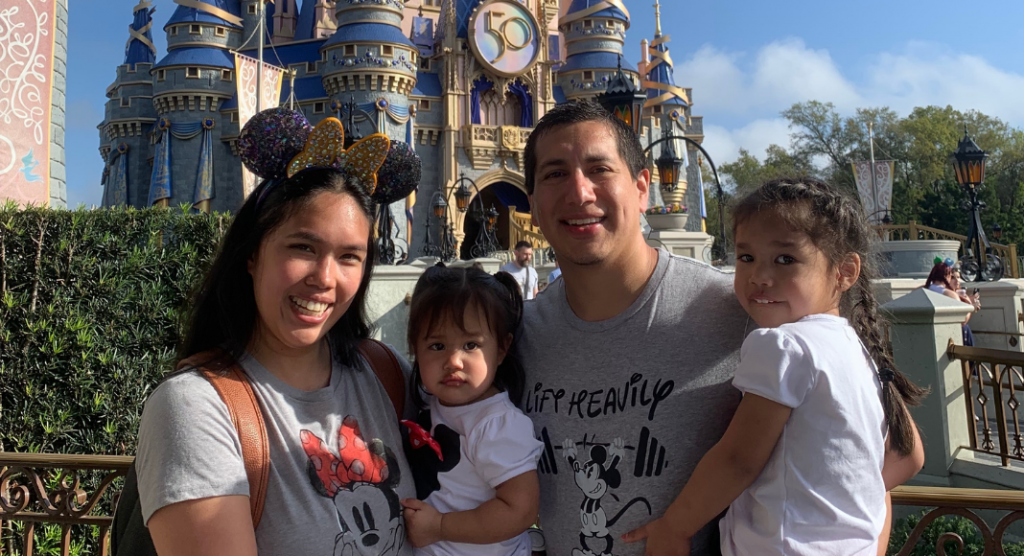 I hope these money saving tips as you plan your future Disney World vacation. I'm sure there are more tips that I'm missing so I'm inviting you to share your hot tips with us!