From easy crafts and recipes to some fun outside, make Earth Day extra special! Here are six kid-friendly ways to celebrate Earth Day this year.
Fruit and Vegetable Art
Use cut-up pieces of different fruits and vegetables as a paintbrush or stamp to create some beautiful art! My kids' favorite veggies to use are celery and broccoli for unique patterns and textures.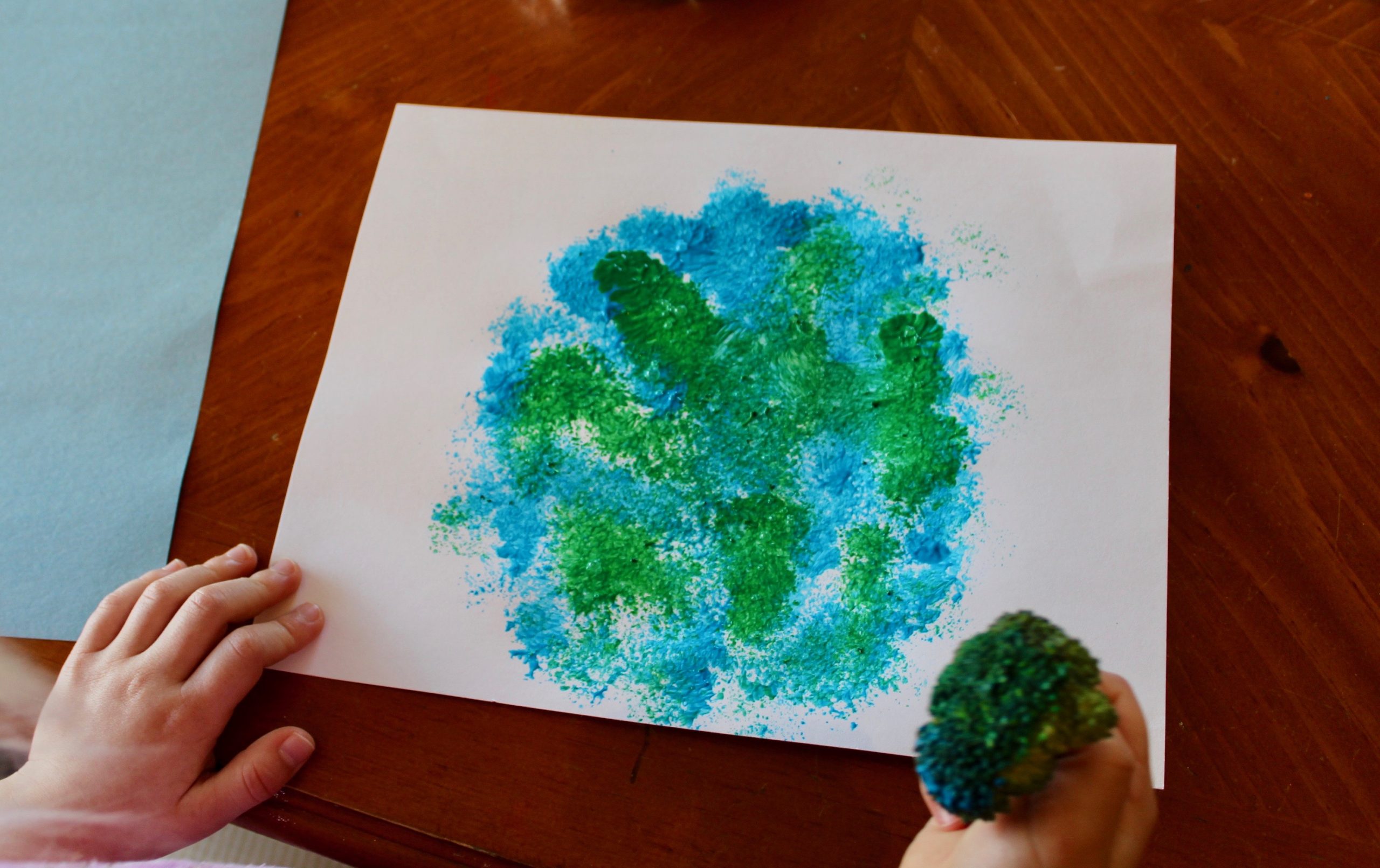 Plant Some Seeds
Not only is this a kid-friendly way to celebrate Earth Day, but it's bound to be one of the most memorable! Let your kids pick out a packet of seeds and plant something together! Whether this is in a garden or a small indoor pot, your kids will love watching their very own plants grow.
Bake Earth Cupcakes
These cupcakes could not be easier to make, and the result looks awesome! You can use any vanilla cupcake recipe you want for the batter. Split the batter into two bowls, and use food coloring to turn half the batter blue and the other half green. Alternating colors, spoon the batter into cupcake liners to give the cupcakes a marbled "water and land" look. One of the best parts: you don't even have to be neat! You can frost your finished product with blue, green, white, or chocolate frosting.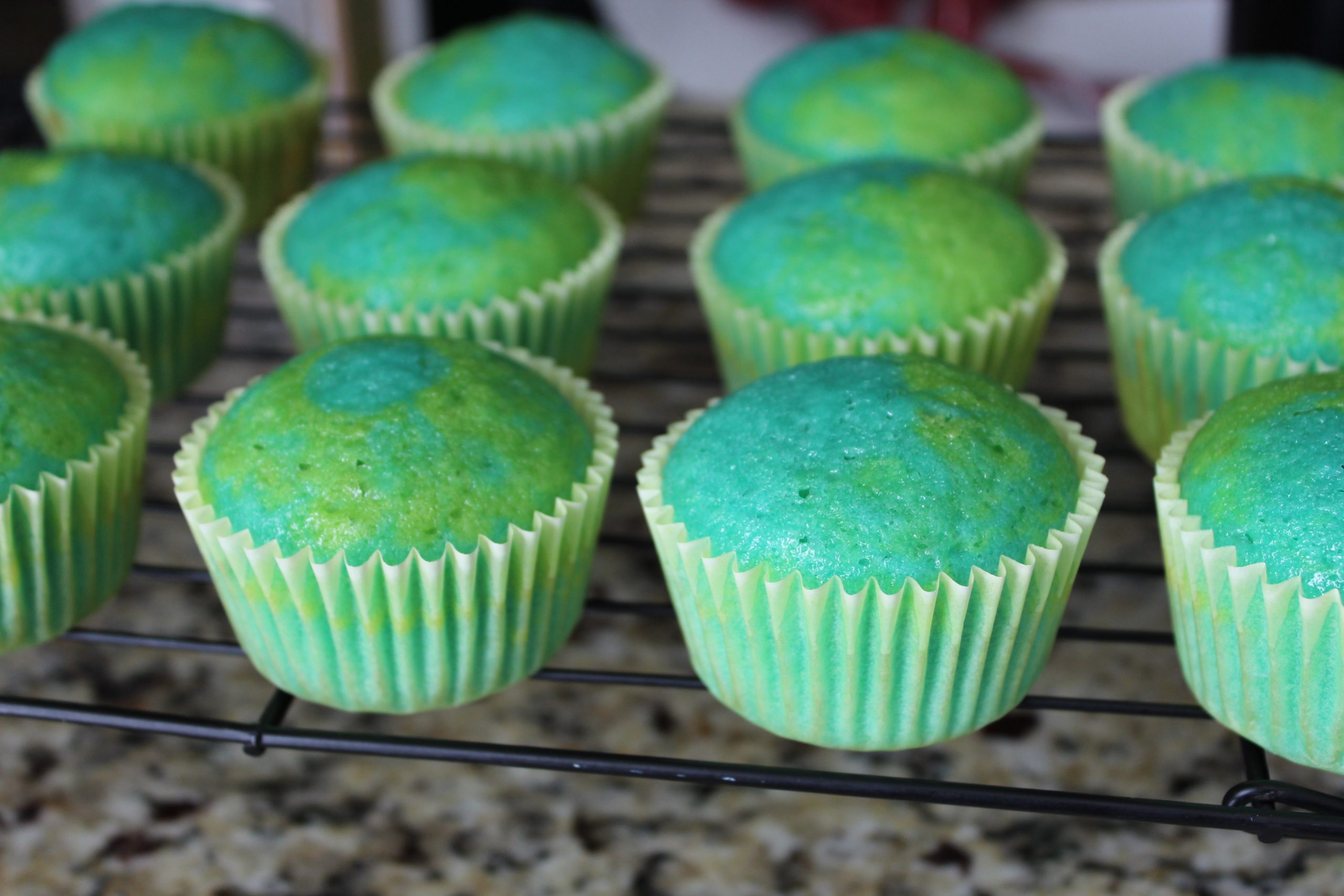 Read Picture Books
There are so many great Earth Day-themed picture books to read to your kids, like The Earth Book by Todd Parr or The Lorax by Dr. Seuss. I love to find "non-traditional" Earth Day books to get my kids thinking outside the box on Earth Day.
We like: What We'll Build: Plans for Our Together Future by Oliver Jeffers (a hopeful book about future plans that gets my kids thinking about ways to take care of each other and the nature around us); Grace and Box by Kim Howard, illustrated by Megan Lotter (a book that inspires our creativity to make some recycled crafts and playhouses out of boxes); and We Planted a Tree by Diane Muldrow, illustrated by Bob Staake (a story about two families' experiences when they plant trees in different countries).
Picnic Challenge
Enjoy a picnic, either indoor or outdoor, because it's Indiana, and who knows what it will be like outside! I've challenged my kids to help us plan a picnic menu that only uses plant-based menu items, and it's been a lot of fun to see what they come up with! Our hands-down favorite menu item is Chocolate Peanut Butter Banana "Nice" Cream.
Completely Recyclable Crafting Challenge
Challenge your kids to create a craft using only recyclable or repurposed materials (not even tape or glue is allowed!). If they're feeling stumped, they could start by making toilet paper roll binoculars that they need to creatively attach together.
With so many kid-friendly ways to celebrate Earth Day, I hope you and your kids can find some fun ways to play, learn, and enjoy the day together. Happy Earth Day, everyone!